Tales of Vastor - Progress #19

Content
What's done?
What's next?
New Models
A majority of the models got refactored in the past week. Here are a few of them:
Bandit boss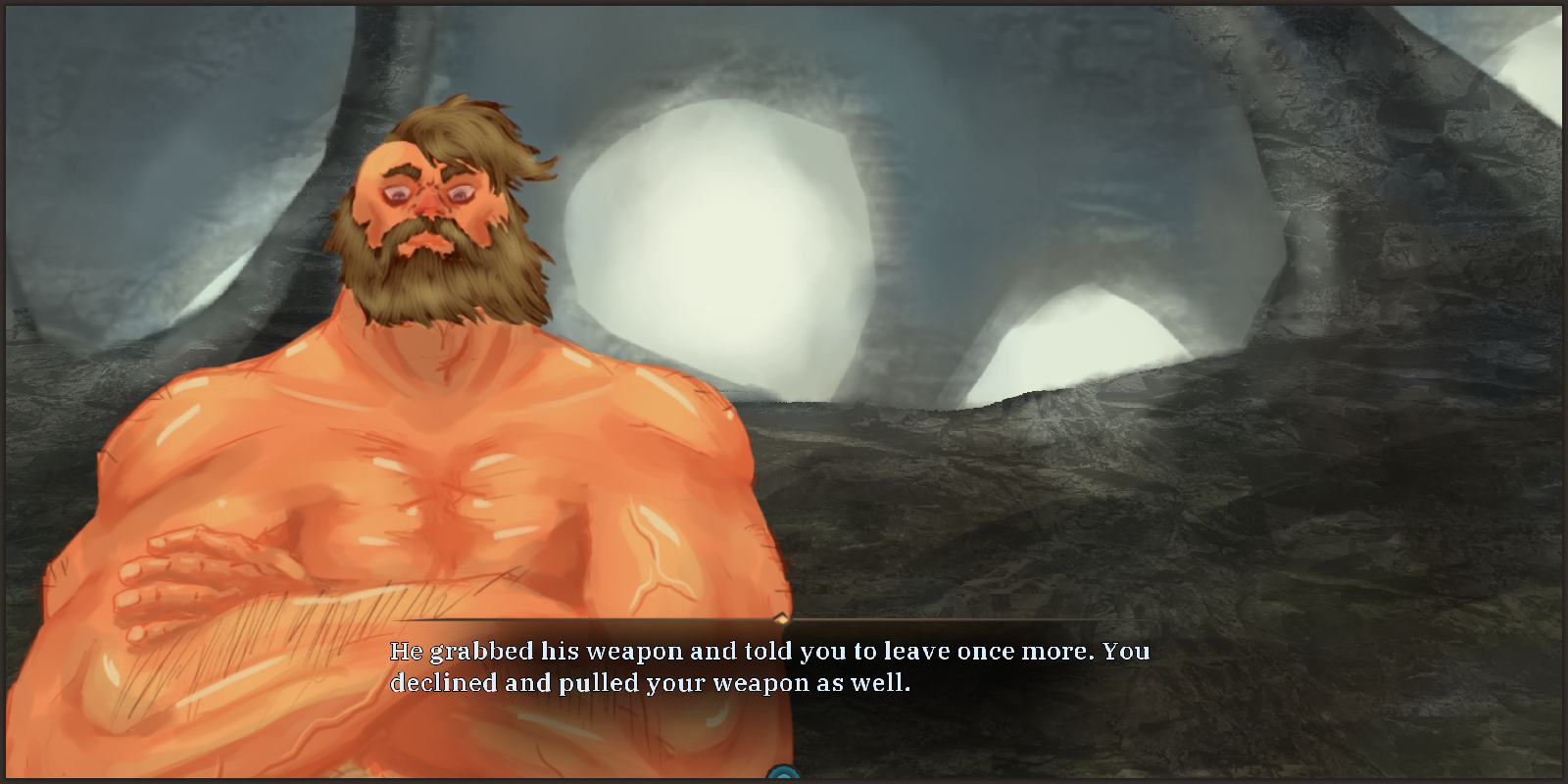 This time, the bandit boss looks way more terrifying. Additionally, to the dialogue model, the fight model got refactored as well.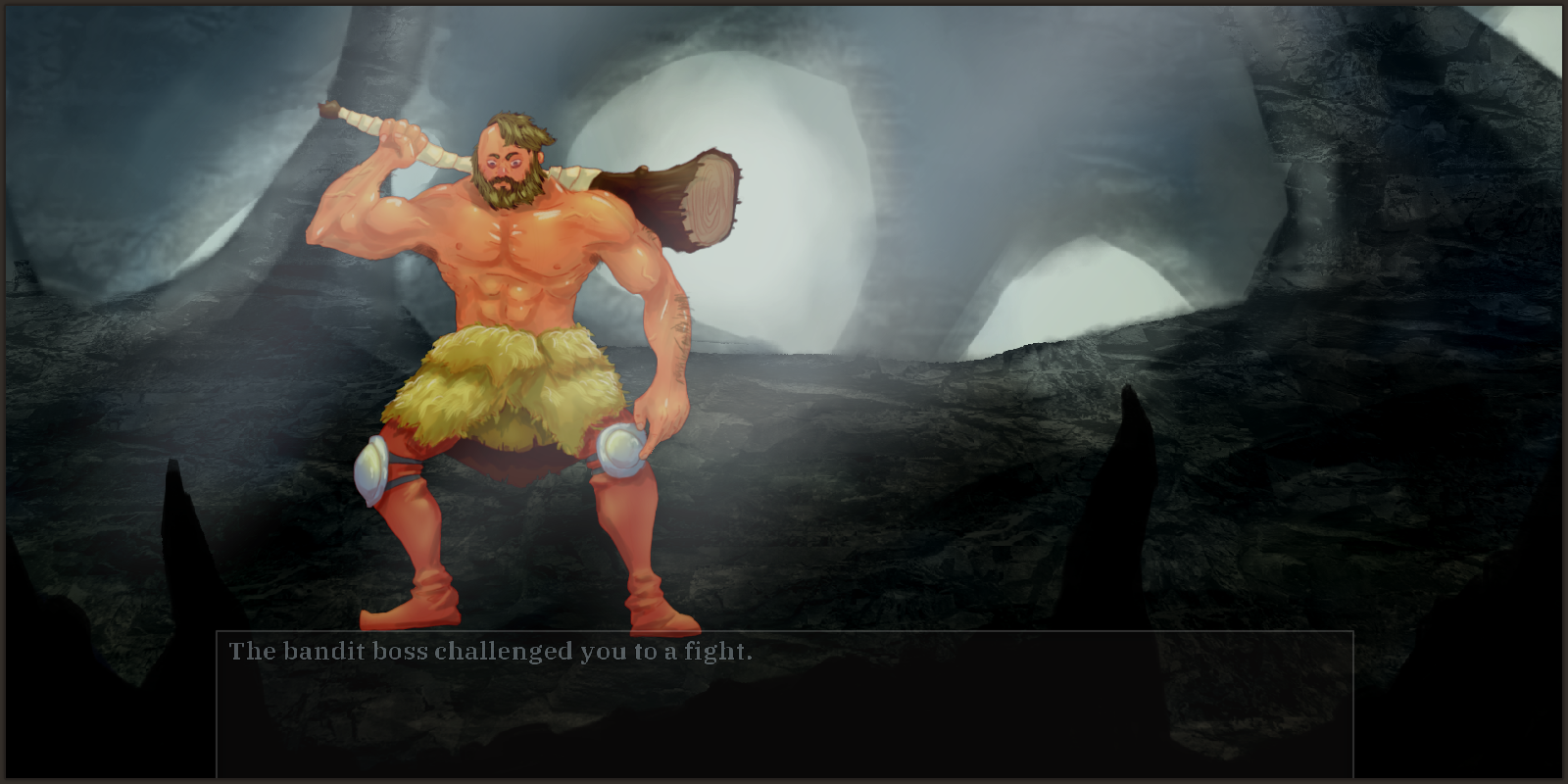 There's a new model as well after defeating him, but I simply don't want to spoil it. So, be sure to get the beta by the end of December and check it out by yourself. ;)
Prince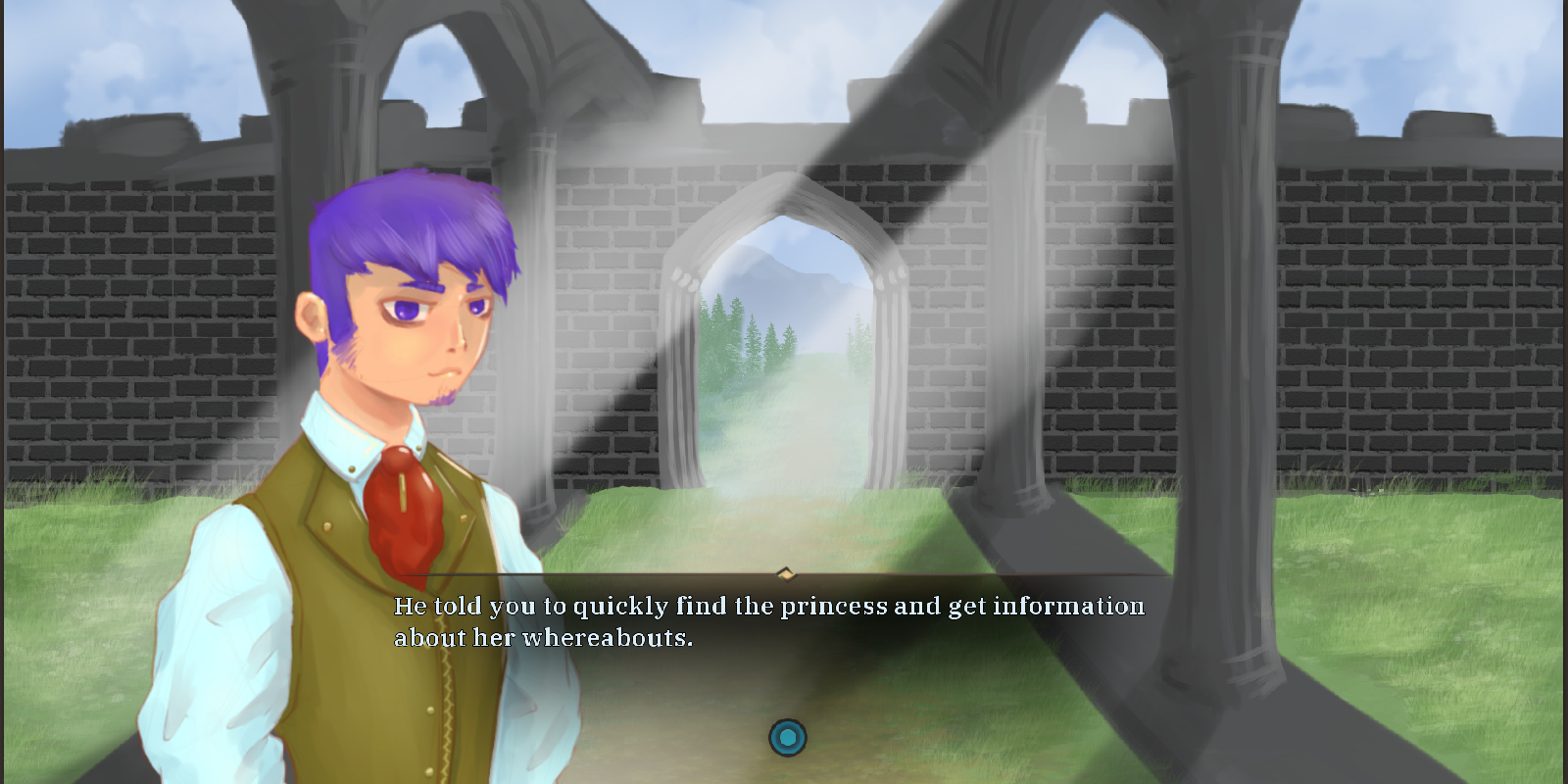 The prince got refactored as well. I disliked his previous clothes, as he did not look like a royal member. In addition to his new outfit, he got a bit younger and his color scheme got adapted as well, making him fit more into the game.
The background still needs some refactoring, though.
Bats
In order to bring in more variety, I added some bats as well.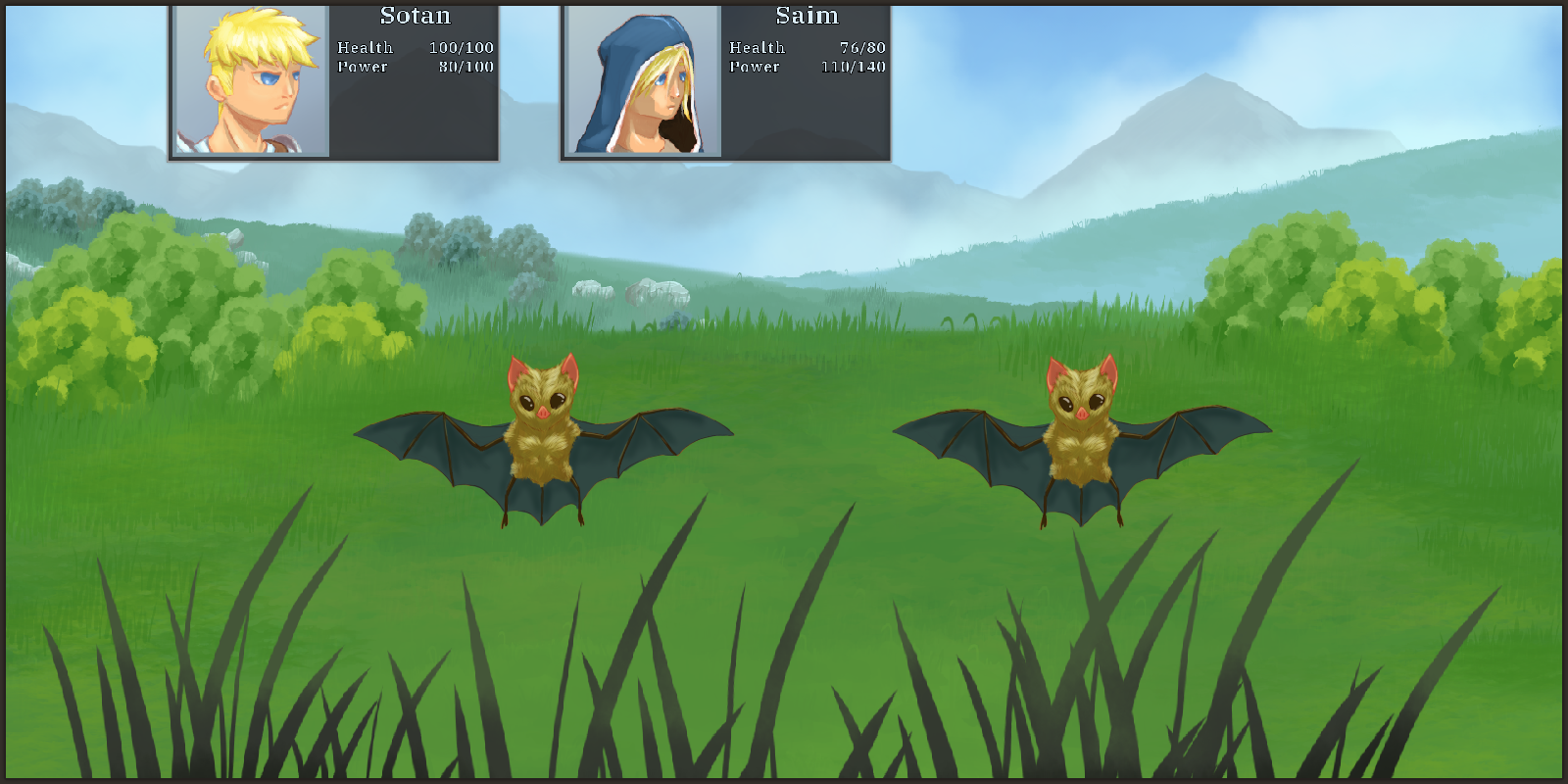 They may look neat, but you better be careful when fighting them, as they have a special attack, which could be fatal for your character.
New portraits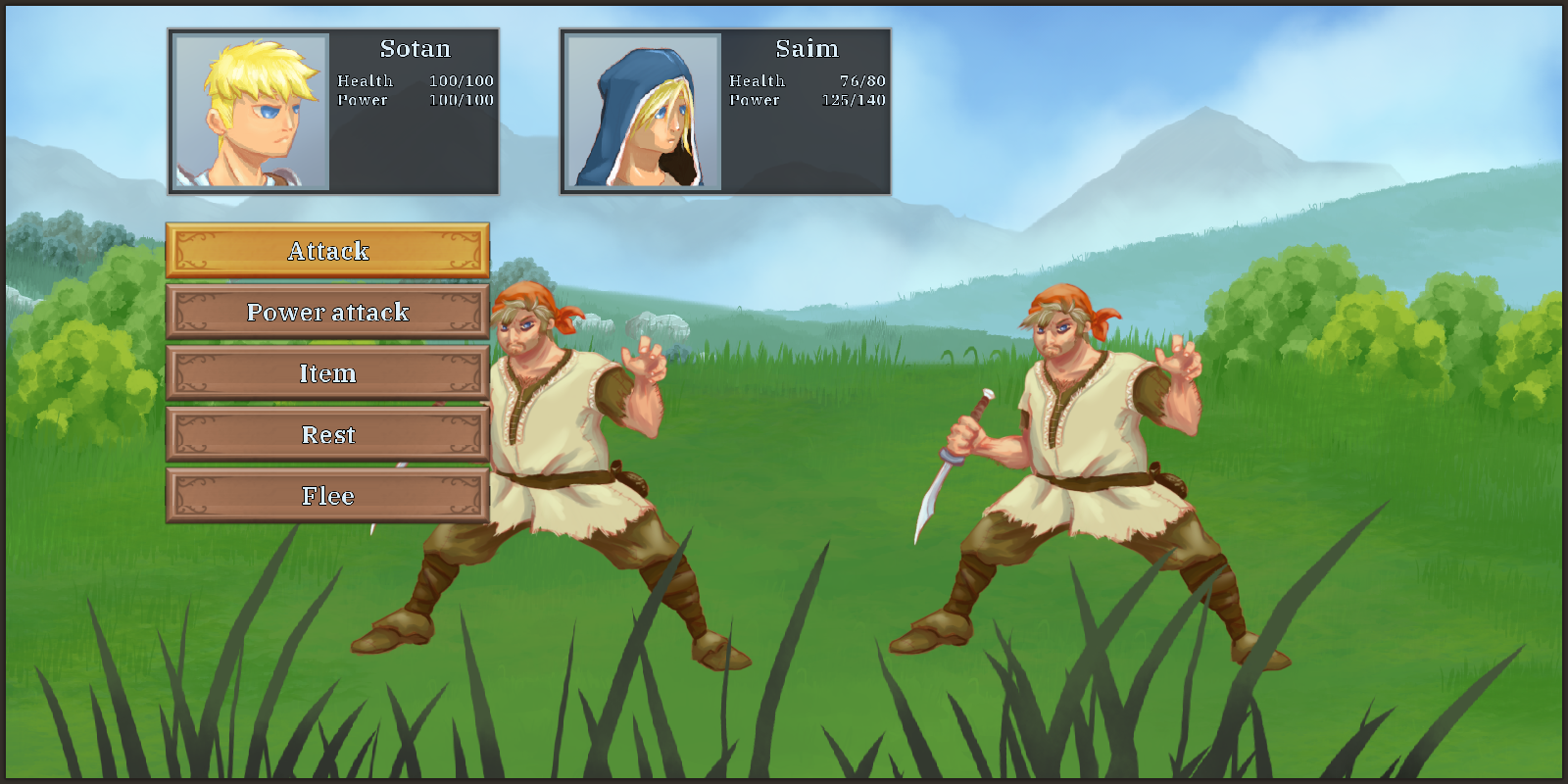 Last week I decided to refactor the main characters as well, ending up with new portraits. You can see, that the mage finally has a face, which is not hidden under his cape. ;)
Power attacks
Most of the power attacks were reworked, to make them more balanced. Also, the animations of the power attacks were refactored, such as the fire attack and the slay attack.
What's next?
I want to finally refactor all the models and begin to refactor the backgrounds.
By the end of December, there won't be much new content, but I'll try to make the best out of the existing one.
---
Don't forget to follow me on Twitter to get more frequent updates.
Thank you!