Tales of Vastor - Progress #12 - Alpha again?

Content
What's done?
What's next?
What's done?
AoE attacks
The paladin is the first character with an AoE attack. An AoE attack usually does less damage, but damages all foes, making it a great attack against lots of enemies.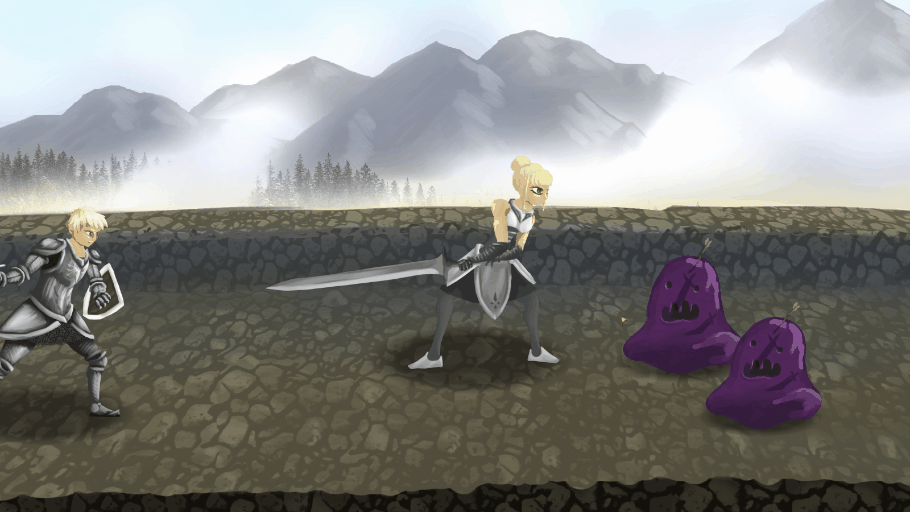 Dialogue choices
As the story goes on, you will encounter different choices. Each of them will influence the further progress or your side quests. Be sure to choose the right options and bring back peace to Ethen.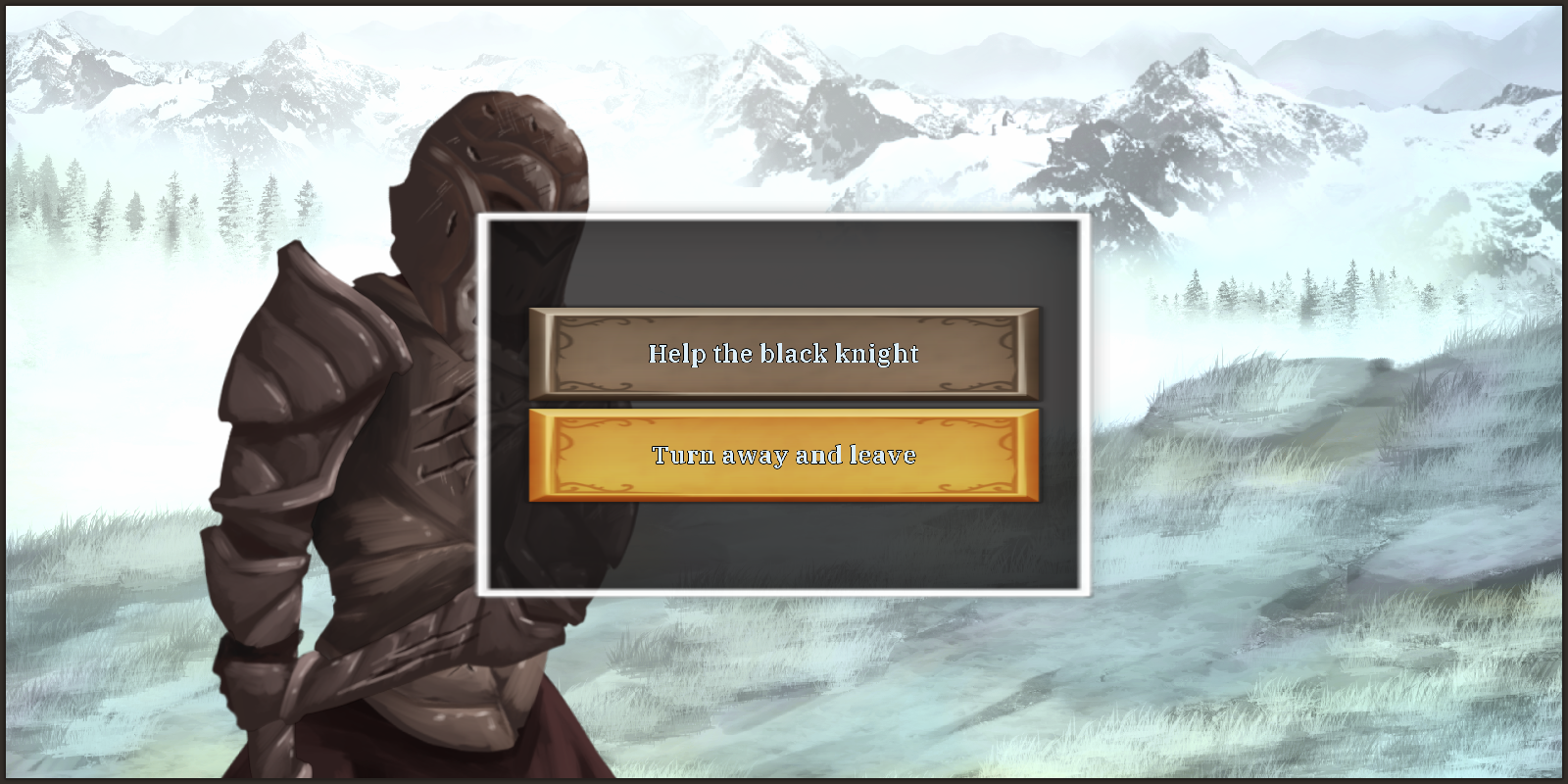 Finished first chapter
The first chapter is completely finished and tested. So far, it was quite difficult, as the story was modified over time. Existing config had to be undone and refactored. However, here is one of my favorite screens in chapter 1: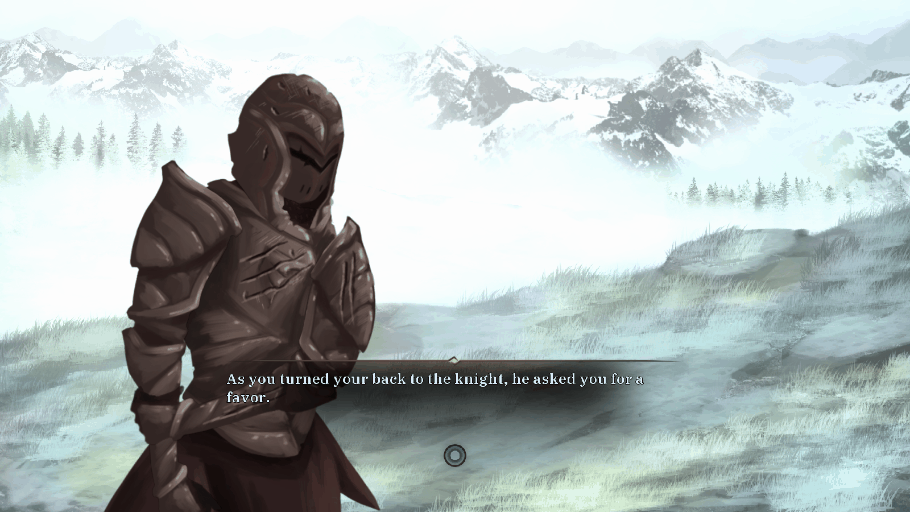 Foreground images
This week, one of the greatest improvements was to add multiple backgrounds and foregrounds. Usually, I was just adding a background, resulting in a static image. Here is an example of how a scene looks like with a foreground image: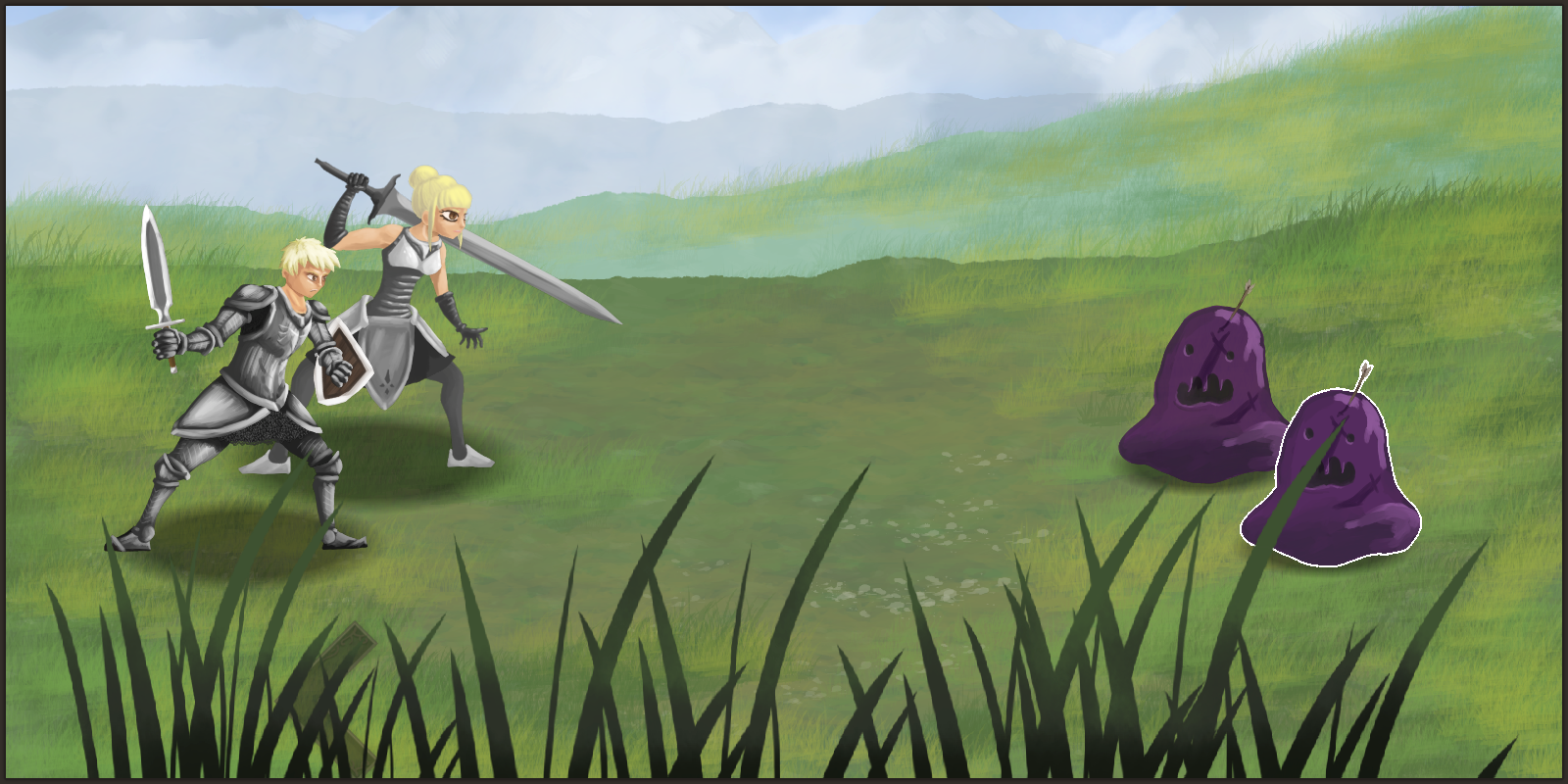 Someday, I will implement the parallax effect for the backgrounds and foregrounds as well.
New background
A part of the new background was displayed before. In the western part of Ethen, there's the black knight fortress, a former mine. Now, those terrible black knights reside there.
This is how the bridge to the fortress looks like: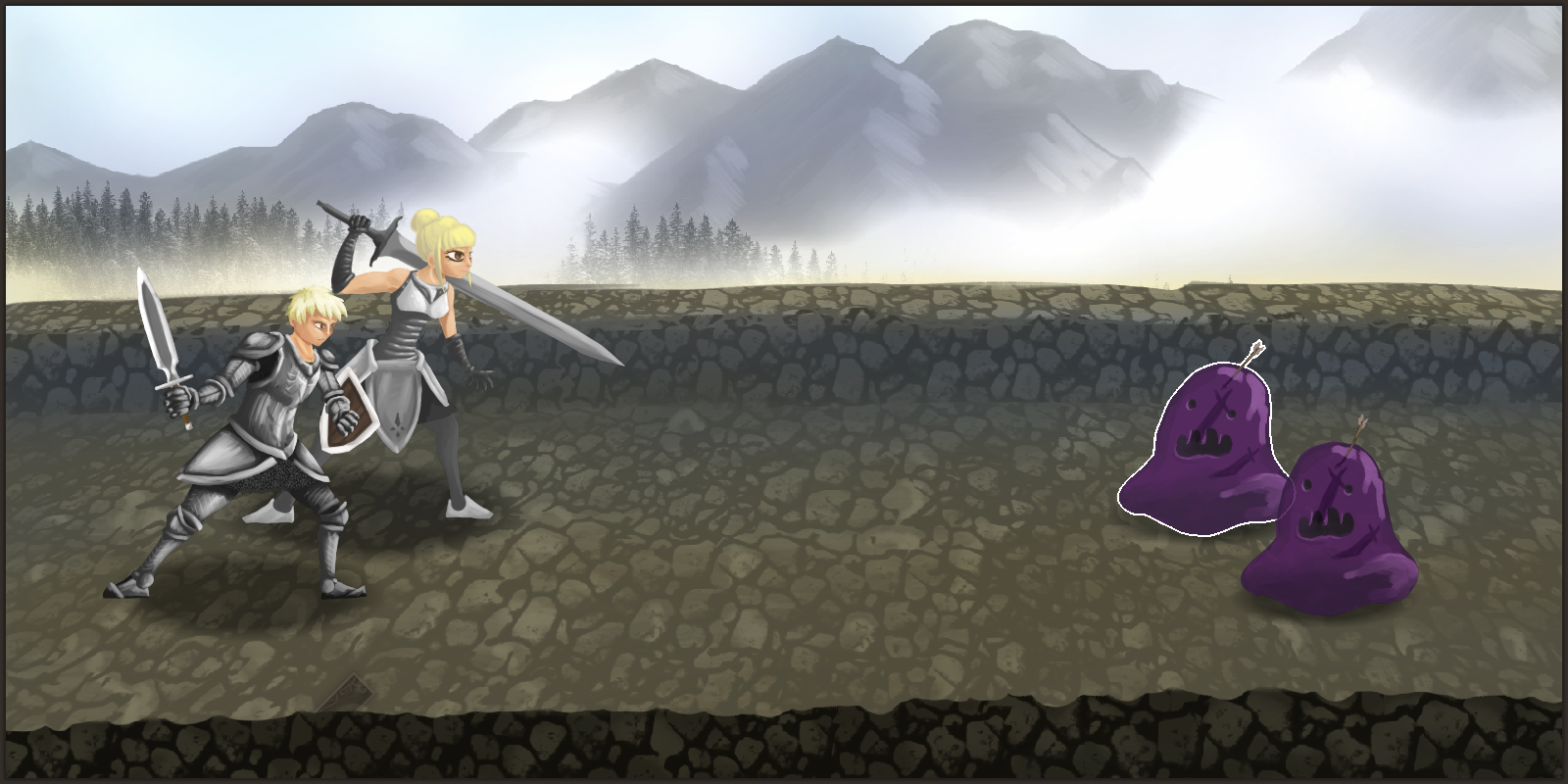 Alpha version preparation
In order to provide a stable new alpha version, I was testing the game, fixing some bugs and adding new features. The alpha version currently provides the following:
Chapter 1
3 playable characters
Different fights based on the level and progress
A boss fight
A merchant
Music
Sound effects
Almost complete keyboard input
What's next?
Alpha version (31.10.2018)
New items
Complete chapter 2
---
Don't forget to follow me on Twitter to get more frequent updates.
Thank you!