Welcome to Strawhart
Start a cult and resurrect an ancient evil in Strawhart, an irresponsible action-puzzler filled with things looking to kill you. Today we'll be introducing you to the world of Acre, along with some of the characters who call it home.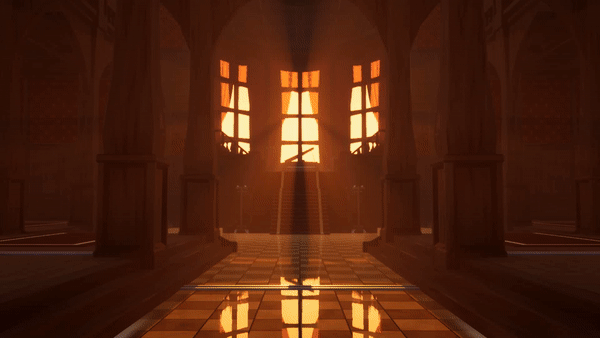 Acre Needs a Hero... But They're Fresh Out
The realm of Acre is beset by a foe so powerful that no hero living can hope to save the day. But don't worry, you've got a plan!
You're going to fight evil with evil.
Pledge your loyalty to the long-dead fiend "Strawhart" and start a well-intentioned quest to resurrect your evil benefactor. In exchange, Strawhart will promise to help you liberate Acre. This sinister bargain will also grant you access to some physics defying magic and all sorts of nifty forbidden knowledge.
Perks of an Evil Benefactor
Strawhart will bestow you with an increasingly powerful array of magic (As long as you stay in the fiend's favor). You'll leave physics behind as you learn to phase through walls, shrug off gravity, transmute your surroundings, and, of course, weaponize the common pumpkin.
Just never forget: your powers stem from the whims of an ancient, unhinged evil.
Build a Cult
No one's ever successfully resurrected a fiend without a cult backing them up, so you'll need friends. Gather questionable characters from across Acre to your cause. Lead eldritch rituals and grow your power, all while hiding your followers from your mother. Bargain with an unknowable evil as you try to control the last, best hope of Acre. Watch your homestead evolve as you meet and recruit new faces.
Remember, when you're recruiting for your cause... help comes in all shapes and sizes. Sure you can have a few cultists lurking in the shadows of your homestead, but all manner of folk call Acre their home, and they want to see it saved too! Seek to help others wherever you can, and you might be surprised about what they can give back to your cause.
That's it for this time! Thanks for reading! If you want a reminder of when the game releases, you can now Wishlist us on Steam! Either way, don't forget to keep checking back with our IndieDB page where, in the coming weeks, we'll be posting about the places you'll visit, and showcasing some of that physics-defying gameplay we talked about earlier!