Hi
Full disclosure: I set up a store page in Steam mainly with the purpose of participating in the Steam Game Festival of February (it was a requirement to have a "Coming Soon" page) so my current trailer and promotional materials are a bit rushed but I hope to improve them later.
About the Store Page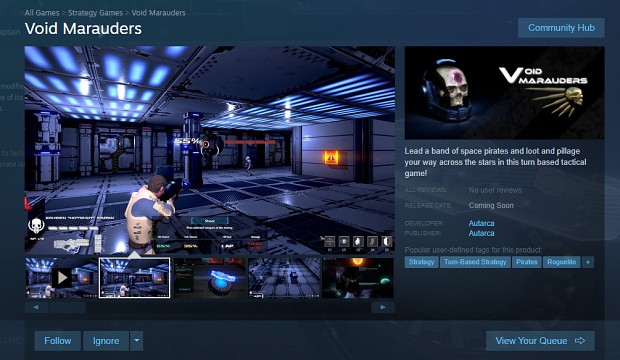 You can check the page here: Store.steampowered.com
As you can see the game is set as Coming Soon, I'm thinking I could have something for May 2021 but it could also be sooner because I decided to go for Early Access.
Why Early Access? I explain it in detail in the store page but mainly I want to get player feedback on the "vision" of the game, currently the project is not too different from other turn based games (especially its main source of inspiration: XCOM) so I think player feedback could help me find the way to make this game more unique.
About the Game Festival
The Steam Game Festival is an opportunity to get player eyes on the game and hopefully a good number of wishlists (which helps determine how many sales can you expect during the first days). Now, I haven't participated in previous instances of the festival and I've heard mixed opinions but as a solo dev with no publisher nor big funds for marketing I can't be picky when I'm given a chance to show my games.
Also it's a good way to be more productive and focused, now I have a deadline for a demo in February that I can't ignore.
Short, medium and long term plans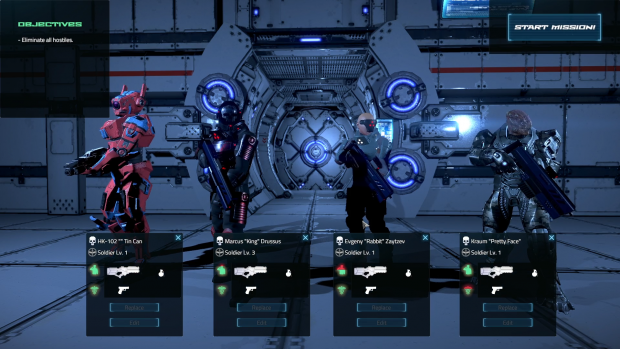 My short term plans are to have a demo for February. This demo should work as a vertical slice of the game, showing enough combat features and content to make it interesting. I have 2 months for that so it's gonna be a challenge.
Medium term plans are basically to prepare the Early Access version. The demo should cover most of the features needed but the EA version will need a lot more content and some sort of endgame for the player.
Long term plans are what I expect to get done during the Early Access phase until the final release. This is a bit nebulous because it will depend of player feedback but I have one idea about what could make this project stand out from other turn based games: Total Conversion Modding.
Basically I have the idea (and it's just an idea for now because I'm not sure how hard would be to implement) of adding modding to the game but not just changing models and textures like many games do but actually allow the player to create new dialogue events so they can make a total conversion of the game to a favourite franchise. I'll make an article in the future explaining this idea in more detail.
Thanks for reading and I hope you take the time to visit my store page, maybe wishlist the game if you want.
Regards,
Jorge