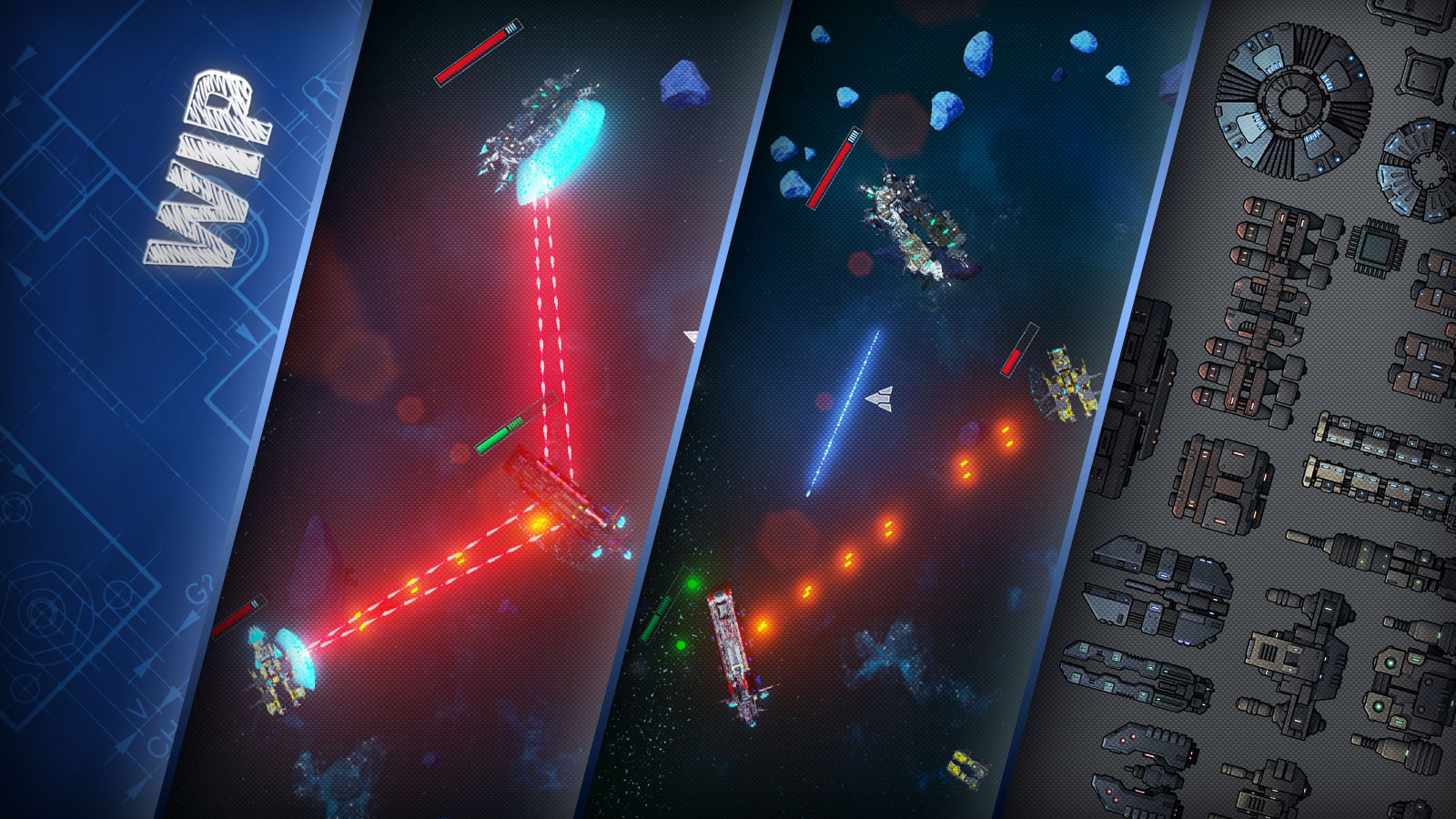 Wake up, get a cup of tea or coffee and read our weekly Work in Progress digest from cold Siberia. While dancing with bears and putting on another ushanka on our heads, we keep working on Starfall Tactics and adding more things for you to be amazed with. So, our ships will no longer shoot with default lasers - instead we added different effects so you could understand which type of guns your opponent uses by just looking at projectiles.
Effects
---
You might remember what it all looked like from gameplay trailers and screenshots: bright laser lines shining in red, green and yellow trying to blow enemy ships into pieces. That's all nice, but who likes pulse lasers shooting like a plasma cannon? Not you, we believe. So it was replaced with adequate effects - now it just looks better, more like we want it to be, and does not shoot with potatoes or a rainbows. Hope you're going to love it!
Blueprints
---
That's what you'll normally see in fleet editor while looking for a better ammunitions for your ship. Guns, shield generators, armor, warp-modules and all other stuff you will possibly see there is half of the strategy you shall plan on: functionality of every ship depends on the stuff you put into it and you are free in deciding what exactly will every unit in your fleet do.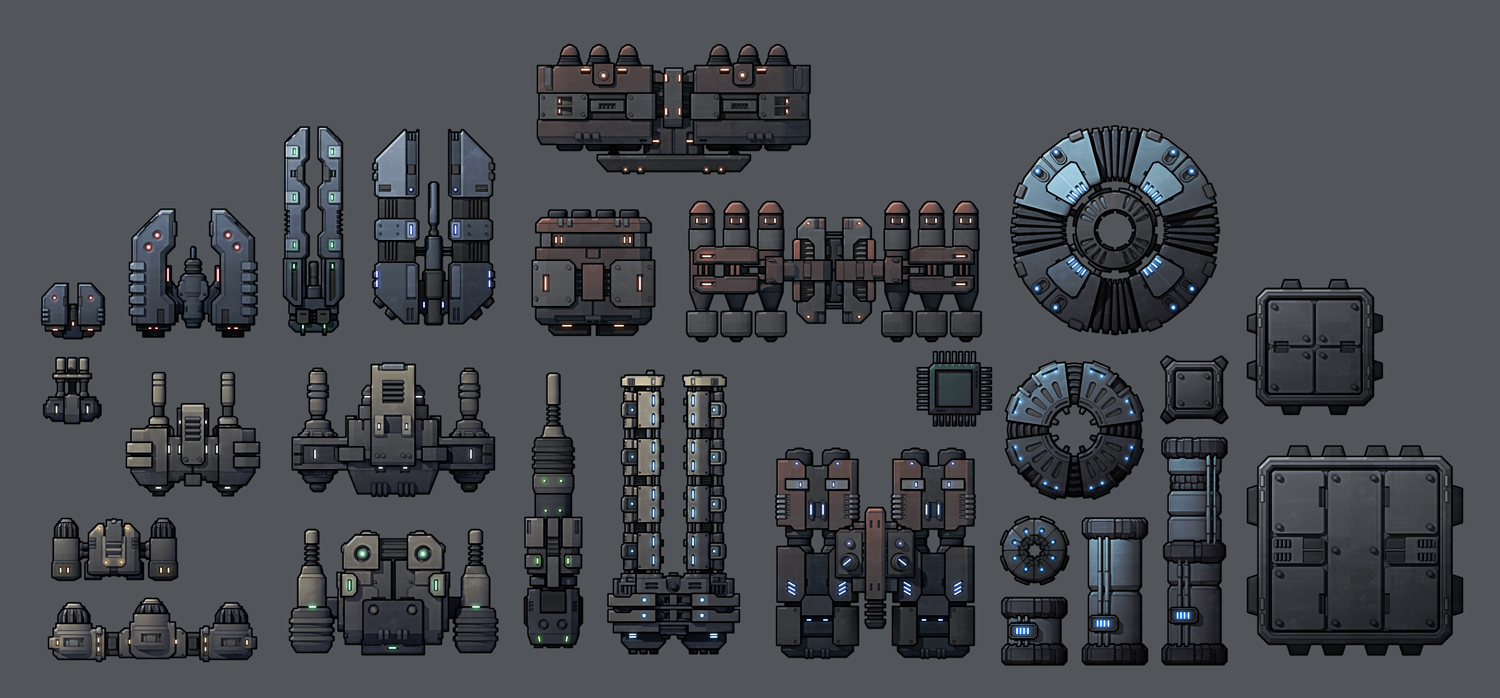 Every ship in Starfall Tactics has a specialization which affects weapons you can equip, total amount of armor and shields you physically can put into it, quantity of engines providing general and maneuvering speed along with ability to add special modules without making your ship naked. Choose wisely and let your enemies shake in their shoes!