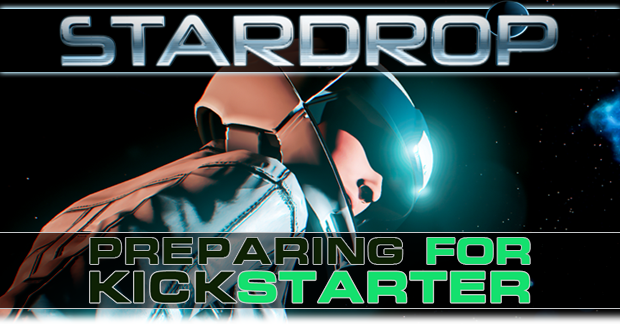 A lot of things are all going on at once right now and for good reasons. As most of you who have been following the project know by now, we're prepping for a Kickstarter campaign. But before I go into that a bit later on I want to take the opportunity to introduce one heck of an environment artist, namely, James Morgan.
He's been on the team for a while now, busy finishing up on his first asset for the game. I'm pretty sure the images below are pretty self-explanatory so I'll save myself talking about it for another time. I'm just excited that the game will start having it's own assets.
I will have to resort to assets from the market store, and as I said before, these assets are incredibly highly customized but a large focus will go into creating more unique areas in the game with custom made set pieces and other smaller assets that will further define the game's aesthetics. That said, let's take a look shall we?
A Little Bit About the Kickstarter Campaign
I'm not going to fully explain the Kickstarter campaign just yet, but I do want to mention that a lot of effort is being put into this. This means a trailer, lots of media such as images, music and of course the DEMO. To better represent the team and what we're capable off we've decided that we'll wait till all of the team members have been given enough time so that their work can be put into the DEMO.
This will elevate the overall quality of the DEMO and of course the game later on. With the release of the demo to the public there's a large increase in the chance that people will find bugs that I might have overlooked and to that end I've implemented a menu button that opens up to the bug report section of the forums. I want to make sure that people know I take bugs very serious and will actively update the game and try to fix them where possible. As it stands there are 5 very minor bugs left to fix and I can't state how happy I am to have such a stable build of the demo at this point.
So, we've got more models on the way, the music is being composed and I myself have not heard anything yet, so I'm super excited and we have Sensi going insane trying to catch as many bugs as possible. Aryn and Robert have been incredibly fast delivering their lines and everything is just going amazing.
And as usual it's time for the last two images, the first is of the latest version of the main menu and the second a screen grab from the trailer. So hope you like it.
Thanks for reading and see you soon.