After five years of development and countless alpha tests, we're proud to finally announce the Open Beta for Starborne which starts today on April 2nd. Join us on the frontier today at 15:00 GMT!

The Starborne Open Beta in a Nutshell
The map has been completely reworked and now supports three different win conditions
A brand new building planner has been added to allow for even more station customization
New empire skins allow players to customize how their territory looks on the vast in-game map
The game has undergone a complete visual overhaul and has never looked better
A plethora of balance changes have ensured that this will be the most competitive game to date
The New Map

The iconic Starborne map has been redesigned from the ground up to allow for more diverse strategies and interesting political developments. There are now three different ways to win the game! In addition, new players will be protected from the ruthless PvP area until they are ready to join the fray.
Visual Update

We've given both the visuals and UI in the game lots of love during the past few months, and we're confident to say that Starborne has never looked better. Several UI improvements have been taken directly from community feedback, and we hope to continue improving the gameplay experience with your help.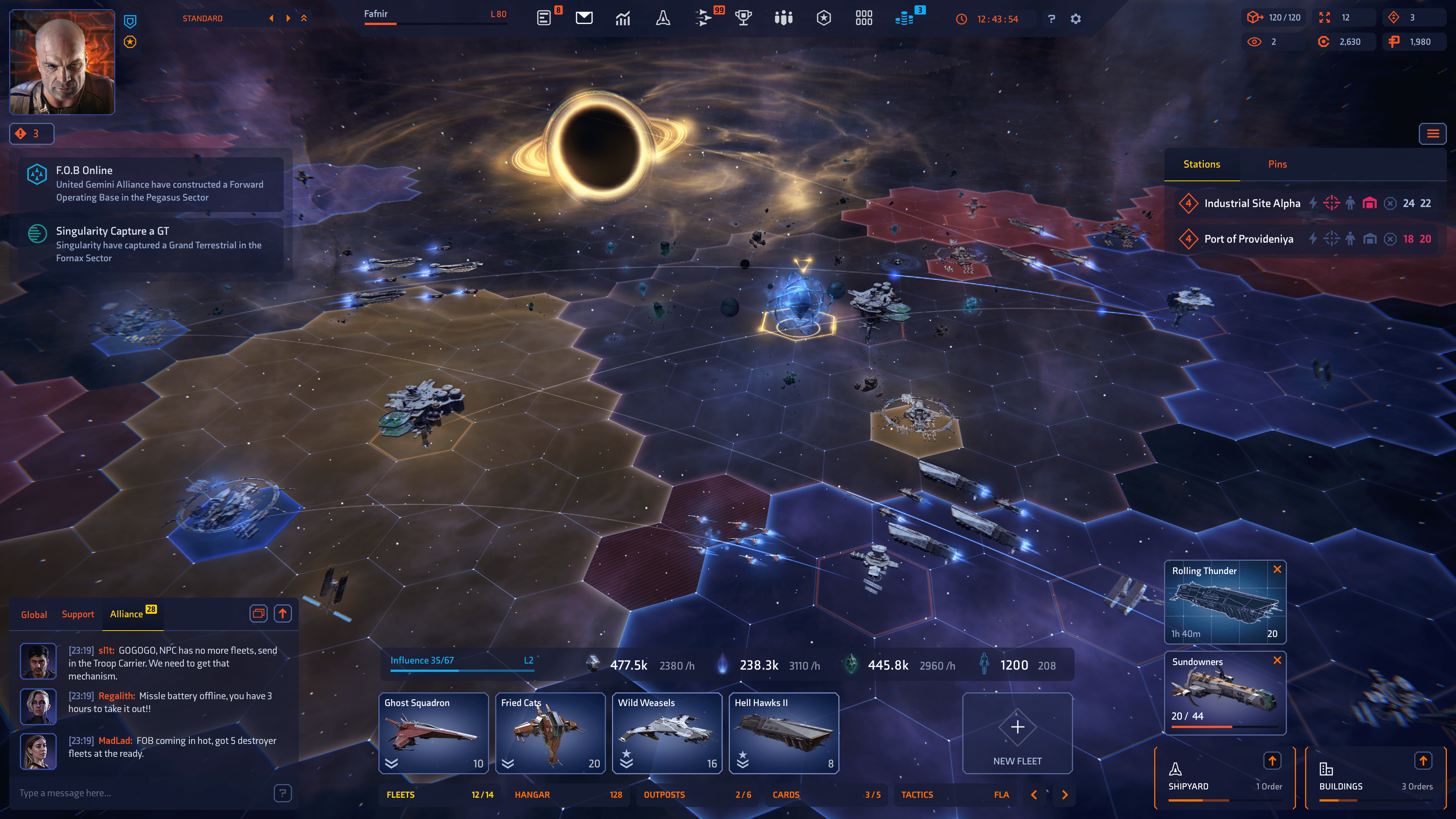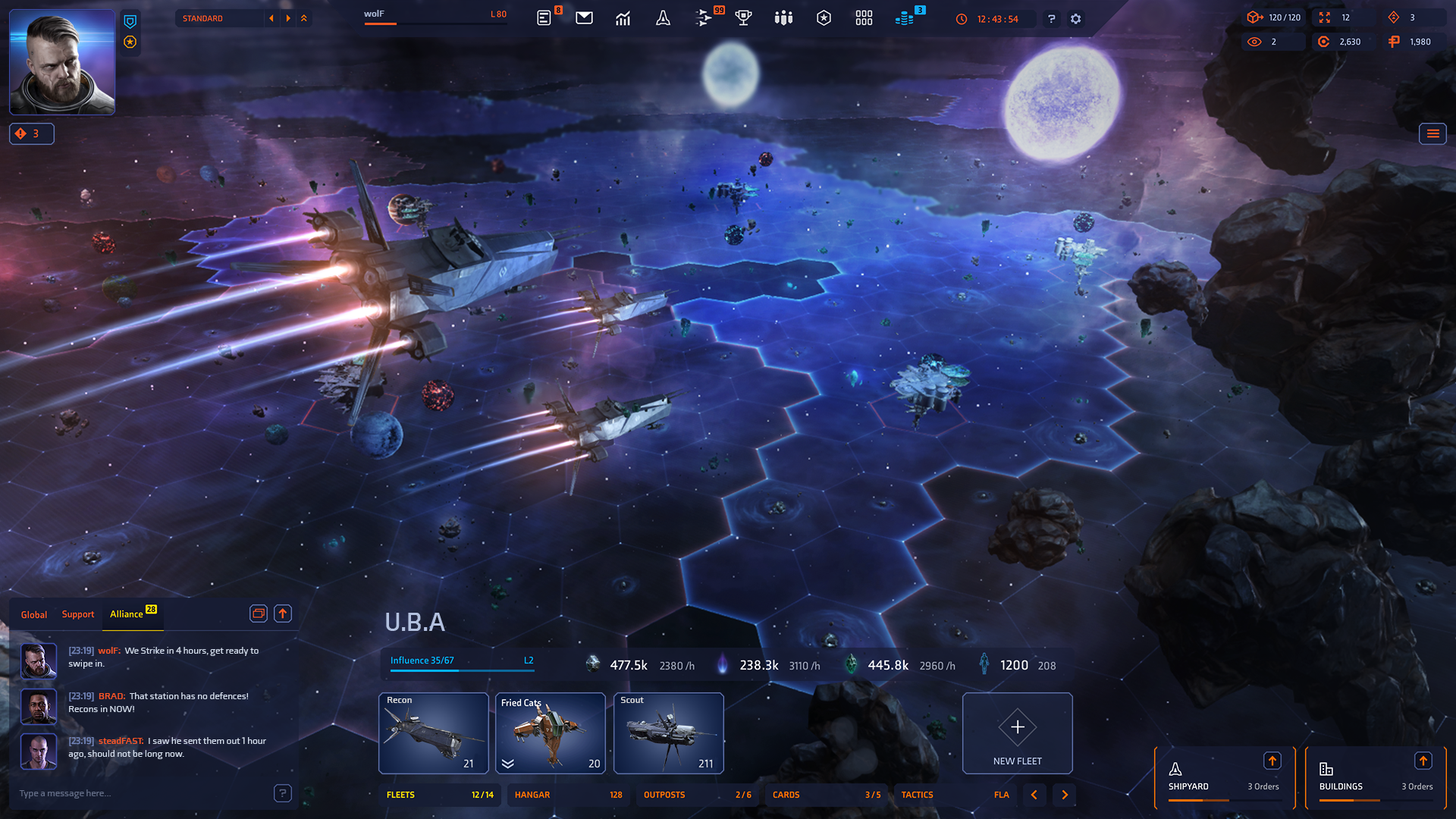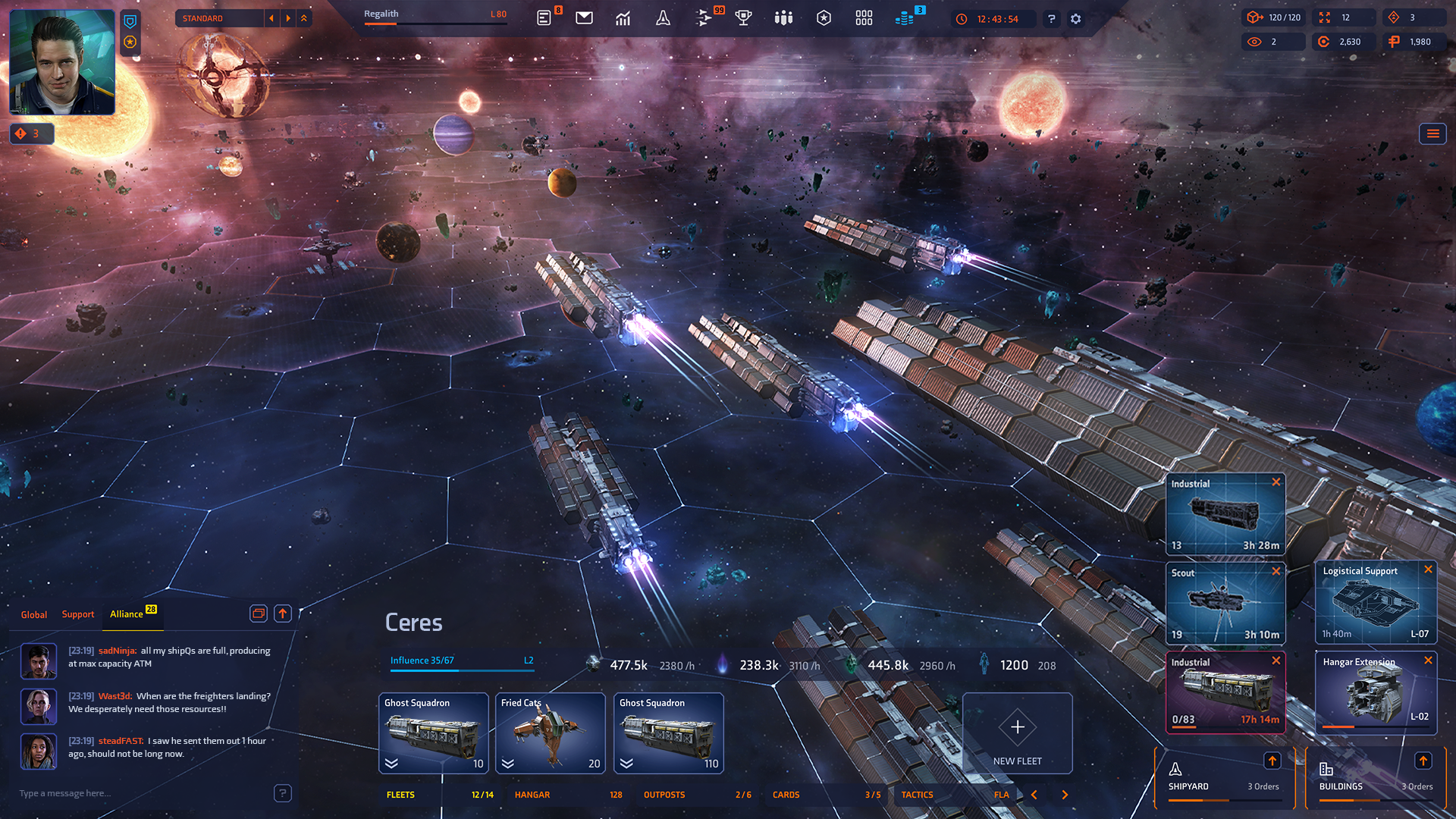 How to Play
To play, create your account on starborne.com and download the installer. The server will go live today at 15:00 GMT, and spots are distributed on a first-come, first-served basis.

In the meantime, make sure to join the Starborne Discord where you will find gameplay tips from alpha test veterans as well as other players to team up with and help you out in-game.
See you on the frontier, commander!