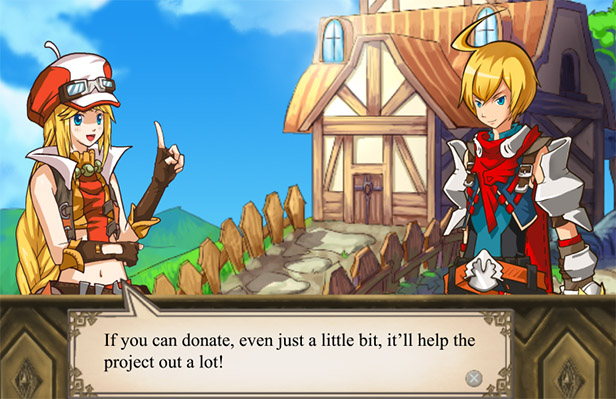 This week and a half has seen some HUGE steps toward the Soul Saga Kickstarter launch. In fact, the presentation is almost done! I was able to get the voice actors for Elise and Mithos recorded, the graphic design done, and am now putting the finishing touches on the second half of the video.
The graphic design was done by my friend Zahra Haghiri. I'm very grateful she stuck with me even though I'm probably the pickiest boss in the world. We sat by each other for about 5 days while rapidly prototyping ideas and eventually coming up with some pretty nifty designs.
The voice actors behind Elise and Mithos are AAA quality. It was a pleasure to work with them, and an honor to have them voicing two of the most important characters in Soul Saga. I'm VERY happy with how it turned out!

The second half of the Kickstarter video is pretty much done. There are some polishing touches I'd really like to add to it, but I'm near the end of my time and budget for the Kickstarter. I will spend the rest of the week mulling it over and see what can be done reasonably for it. If nothing big pops up then the Kickstarter should be launching this weekend.