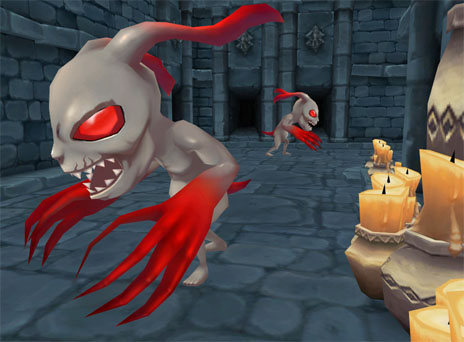 Today was admittedly not as productive as I was hoping for. I got swamped with more stuff at school than I expected, especially with all of my Japanese friends going back to their homeland. I felt it was OK to take most of the day off to say goodbye to them. さよなら! I'm sad to see my friends go, but I am now free of the tyranny of college! Starting tomorrow I can devote 100% of my time to Soul Saga and make sure the Kickstarter is as good as can be!



Tomorrow (which is now today as of this posting), I will start working on adding some more particles, sound effects, and the enemy casting delays. If I have time I will also start to implement friendly AI so the player can take an ally with them into the dangerous dungeons!
Day 51
( 2013/03/20 W )
5 hrs. Today ( 493 Total)
Backend

Cleaned up code in several places.

GUI

Continuously plagued by the bug I keep "fixing" for the past 3 days.

Fixed a different bug that occurred after updating to today's NGUI.

Project Management

Gave critiques on concept illustrations and icon drafts created by art studio (Robekka) that I received this morning.

Communicated with animators.

Reproduced the NGUI issue and sent it off to the NGUI developer, hoping for a constructive response.

Public Relations

Posted several replies on IndieDB.

Replied to Facebook posts.