One of Emiliano's, our Lead Dev, favorite expressions is "pedal to the metal"... and these days the team has been certainly giving off the vibe!
It so happens that as we follow Francesco's quick introduction in our previous post, a big part of today's Something's Brewing is going to focus on the last couple of weeks' work on art and design!
More specifically, we have worked extensively on finalizing the model of the Abbey's Abbot (incl. some of his animations as well!), started designing the Merchants, and we made some huge strides in finding the best way to tackle issues with 2D/3D perspective correspondence!
Brace yourselves, words incoming! ;)


-- Abbot's design? Completed!
Having a good sense of where Ale Abbey could be heading, Emiliano had already been sketching some of the art from early on. One of his first drafts was the Monastery's head of operations, the Abbot!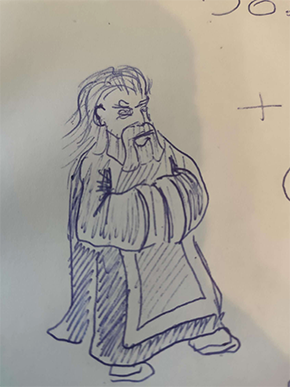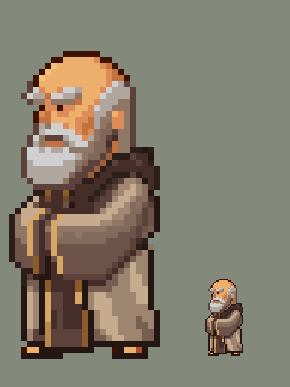 And as you can see, the Abbot retained a lot of the initial fresh take, while at the same time built on the retro feeling the pixels brought to it. After a few corrections here and there - especially in terms of personal grooming - and the character is now absolutely on point!
As for animation, continuing with the same persistence and productivity, Raimo and Francesco went on and made sure the serious figure remained, he is the head of the Monastery after all, without losing the aloofness and cute demeanor all other characters in Ale Abbey will give off!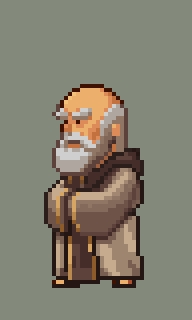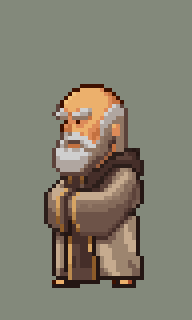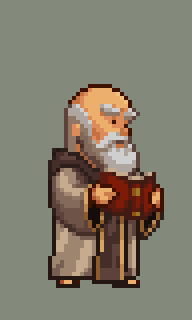 -- Merchants' design? Initiated!
Not having the means to produce some of their own raw material (yet), the player's Monks will usually depend on the Merchants to make sure there are enough supplies for the Monastery's brewing needs. Although still drafting their designs, we're pretty happy with the results and the fruitful discussions that arose, especially when it came to model/character heights and limitations!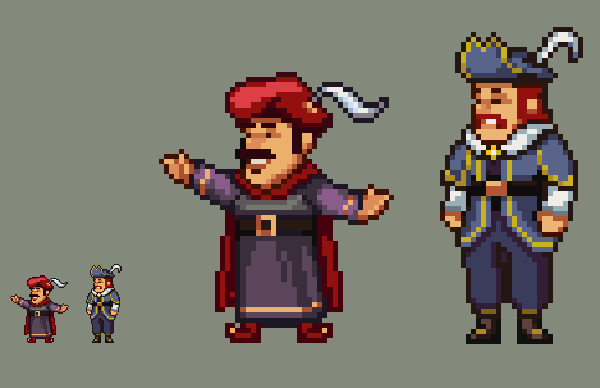 -- Creating an immersive 3D feeling in a 2D world
Another challenge would also be giving a feeling of a 3D perspective with exclusively 2D pixel art. Working with 2D assets would mean our scenes would have to fake a 3D-like perspective. However, the moment one pans around the Monastery, it'd be very easy to "break" the faked perspective and consequently the immersion.
Adding to that, the solution would have to work for two different settings, the exterior (surroundings, supportive buildings, backgrounds) and the interior (walls, floors) of the Monastery.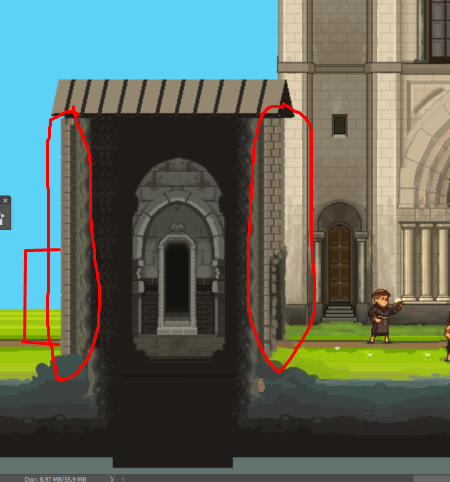 There had been some brainstorming on whether parallax could actually solve these issues if we should figure out some other ways to hide perspective imperfections when those would be obvious, try using layers, etc. Thankfully, past experience and inspiration from other games led to some pretty good results!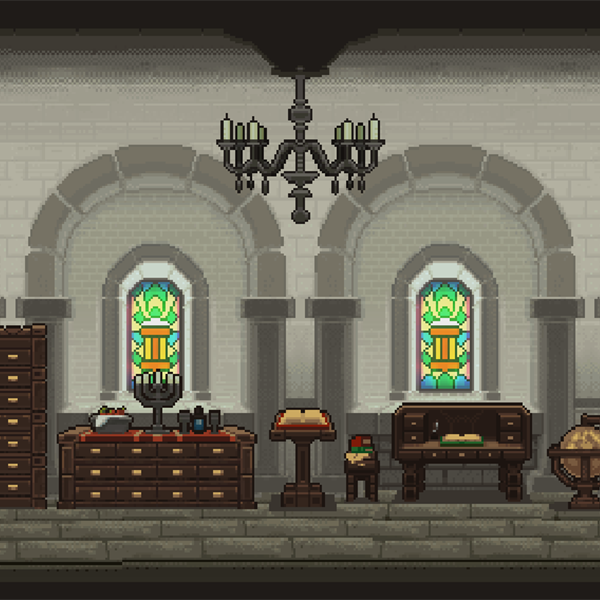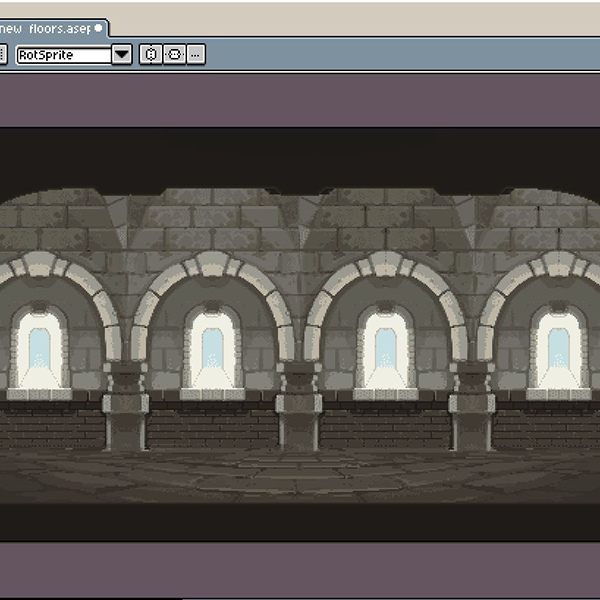 This has been an especially cool adventure for the team so we promise to dedicate a future Something's Brewing on this subject ;)

-- Is drinking homebrewed beer safe?
You bet! Just because homebrewed beer is made in a hobby setting, using readily available tools in one's own abode, and is usually driven by passion and an appreciation for good beer, some people associate it with producing moonshine.
Drinking moonshine is rife with horror stories that can be very true because distillation produces methanol. Brewing beer, however, happens through fermentation that actually produces ethanol. The two might sound similar but are vastly different when it comes to how safe they are in consumption. Methanol is nay, ethanol is yay!
Due to the nature of brewing, boiling your wort, adding hops, allowing the yeast to do the heavy lifting... every step of the process makes the resulting beer very safe to drink. The worst thing that can happen to your beer (if you did not sanitize your equipment properly, didn't take into account fermentation time and temperatures, etc.) is for it to be undrinkable due to flavor/taste, not because of health concerns. So... homebrew and be merry!



Thank you for your time and see you all next Friday!
-- Hammer & Ravens


Do you want to know more about Ale Abbey and chat with the team? Follow us on: