Having to manage monsters like employees is not an easy task.

We thought it could be helpful for you to know more about these powerful minions that you'll have to command.

Monsters can be sorted into 5 different categories:
Creatures like orcs, goblins and many sorts of beasts
Skeletons … every kind of pile of bones, actually
Demons, from mischievous spirits to the most evil entities
Elementals made of some primal essence
Mechas, some mysterious machines made by crazy scientists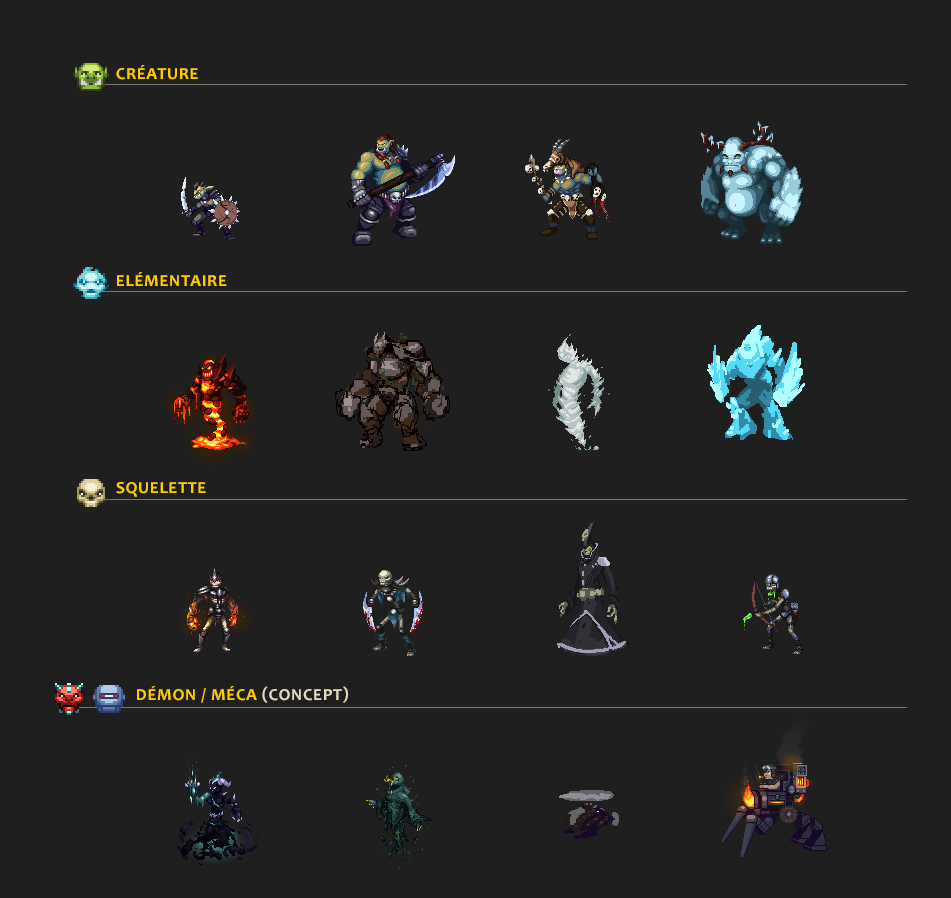 Even if each monster comes with its own weaknesses and strengths, Artefacts and Talents will allow you to significantly improve their efficiency.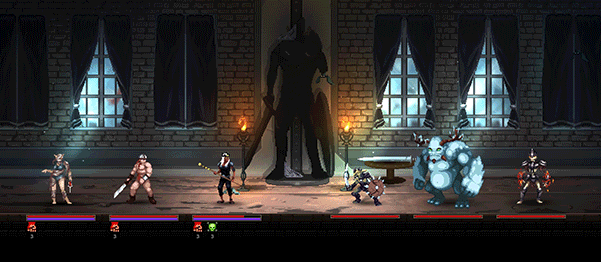 Now you must be wondering:

What the heck are Artefacts and Talents? And how do they work?


It's over 9000!
While playing Legend of Keepers, you'll have to get through a complete "run" to gain experience with your master and level him up.

By doing so, you'll earn Talent points to allocate in your master's talent tree. This will provide you with interesting bonuses to help you during all your other runs.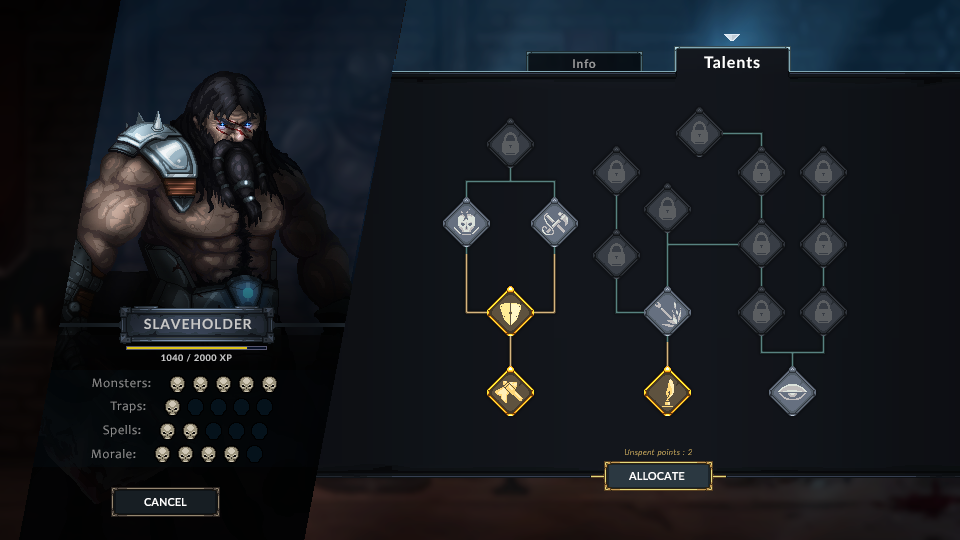 Of course, you'll be able to reset the Talent tree to reallocate your points like you want (we are not monst… wait…).

Talents bonuses are unique to each master, going from additional effects on your master's Spells to additional gameplay mechanics for your monsters.


Artefacts, however, won't be kept between two different runs, just like monsters, traps or gold gained through a run.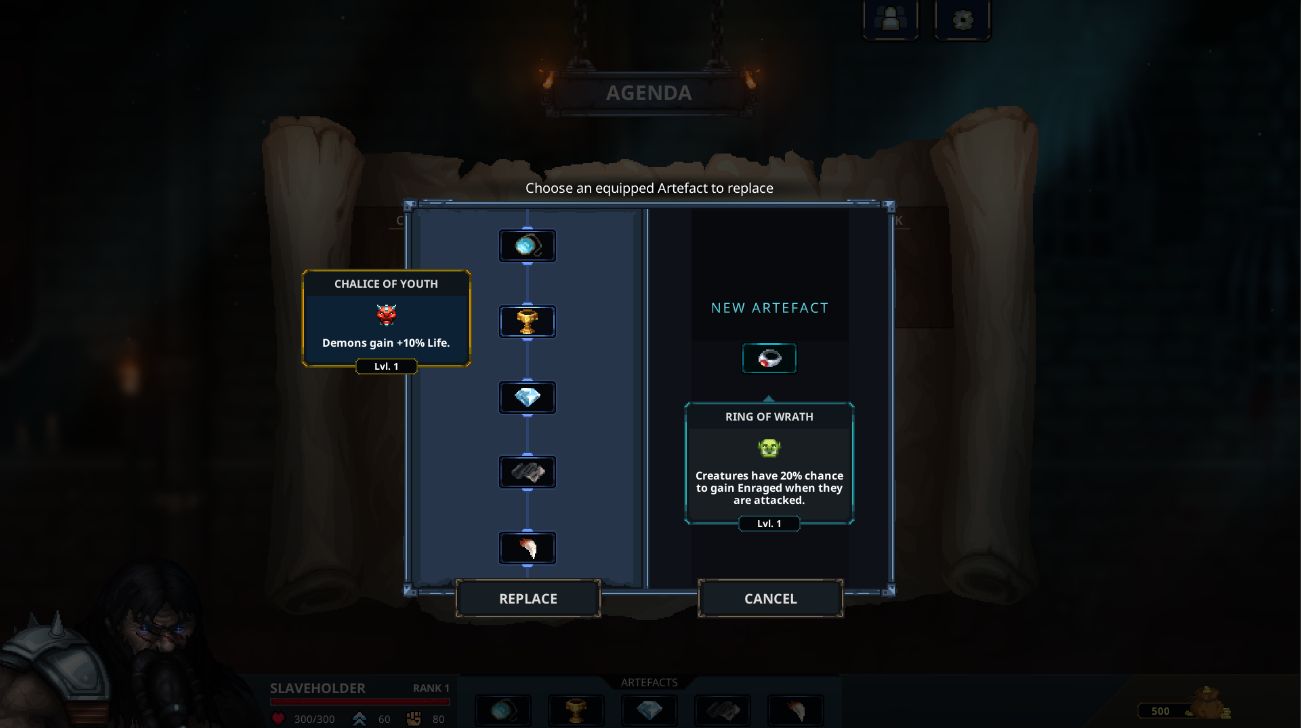 They give you powerful bonuses to spice things up a little, going from attributes increase for specific categories of monsters to chances for fallen monsters to come back to life as Skeletons. Also, they can be upgraded several times to make them even more impactful!

You'll be able to get them as a reward at the end of a dungeon you've managed to protect, to buy them to the Antiquarian or even get them during random office events.

We hope that all of this makes you more and more eager to start your job!

Next time we'll talk in depth about the adventurers in the country!