Hello all,

We hope you're continuing to enjoy Flashing Lights, whether it's with friends or alone, whether it's patrolling the city, treating patients or putting out fires! We're currently working hard on the June update, due towards the end of the month. If you haven't seen it already, take a look at our roadmap for the next few updates.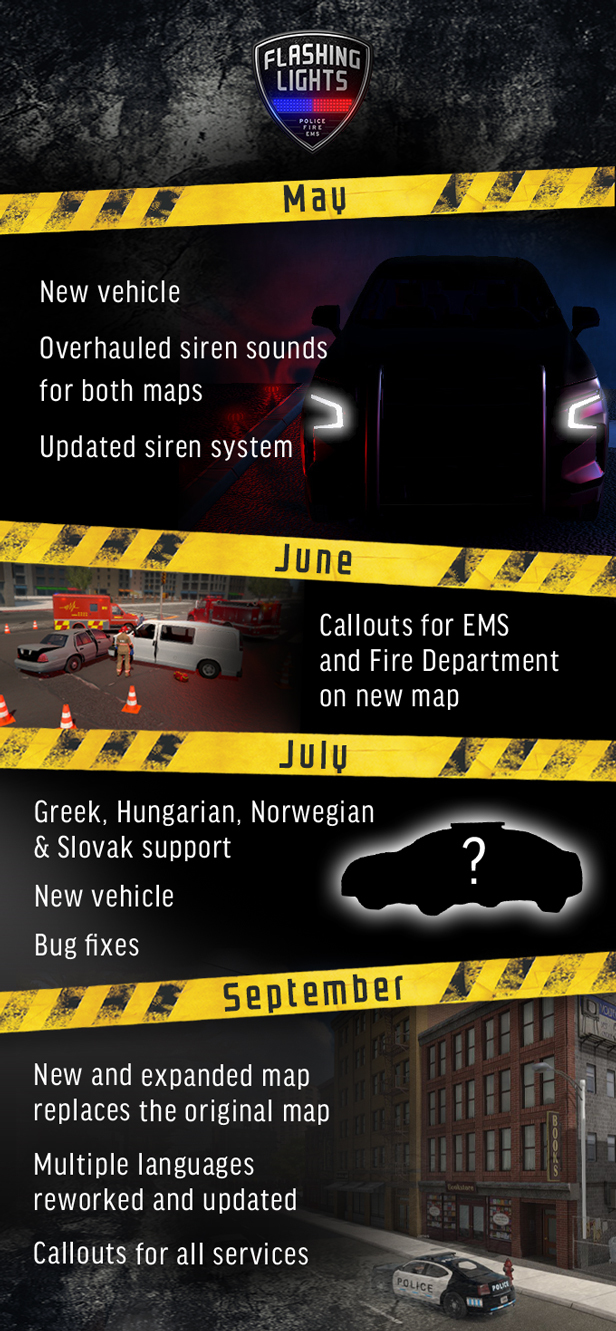 In September, we'll be adding callouts for all services to the new map - at this point, all functions from the original map will have been ported to the new one - and so we'll be removing the original map.

What we want to talk about today is some of the exciting new content that we have planned for late 2021 and throughout 2022.

What's Coming Following the September Update?
Here's some of the new content planned for late 2021 and throughout 2022!
New map area: Suburbs with interiors and callouts
We're excited to announce that we're working on a brand new area for the new map: suburbs. This isn't just a nice change of scenery either. There will be new callouts designed for the suburbs - and yes... there will be some interiors!
Traffic stop update with vehicle search and drug tests
Rural towns with additional police, fire and EMS buildings
Fire system rework with spreading fires, hose system update, plus a fire engine
Police K9/Fire rescue dog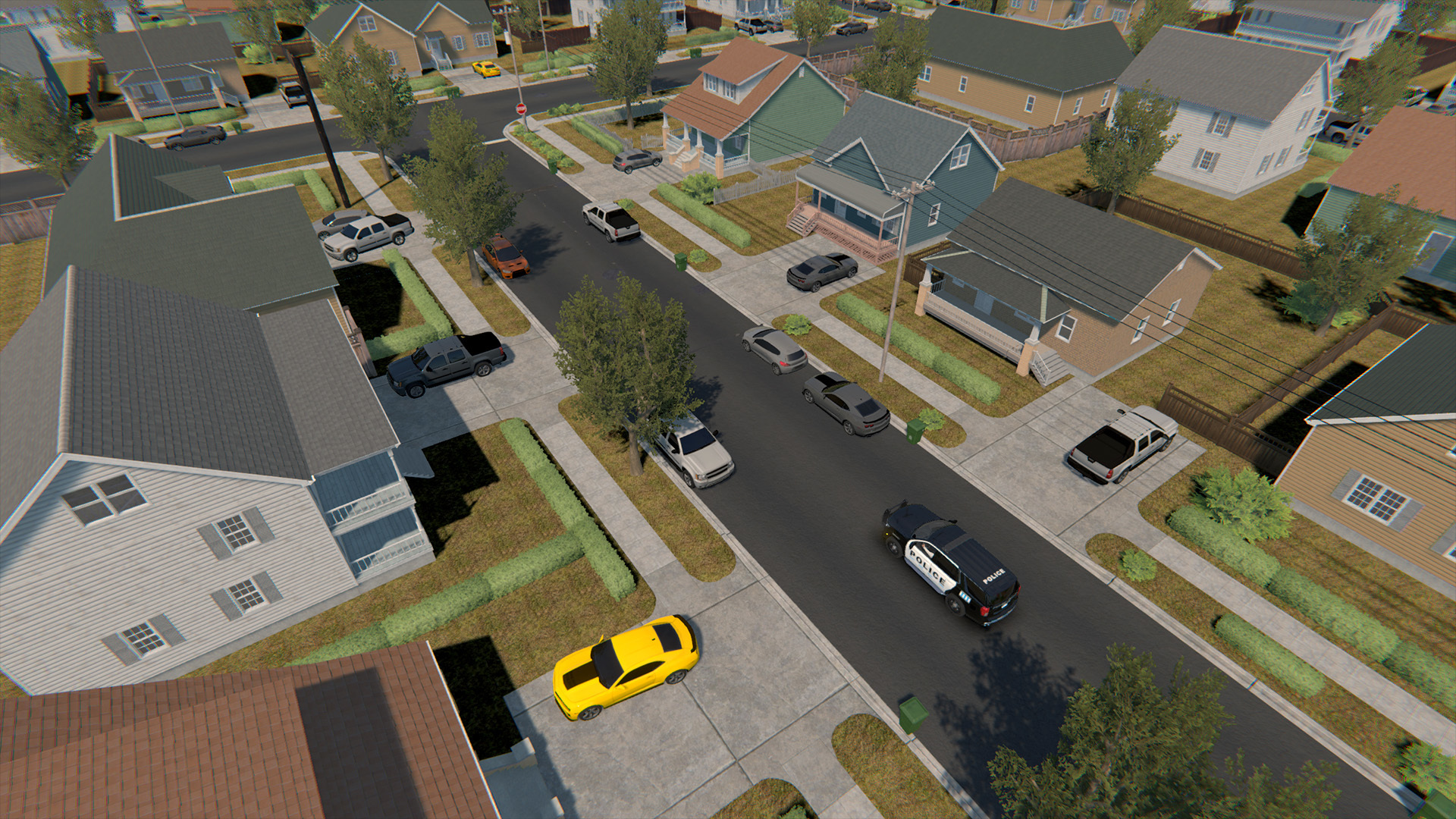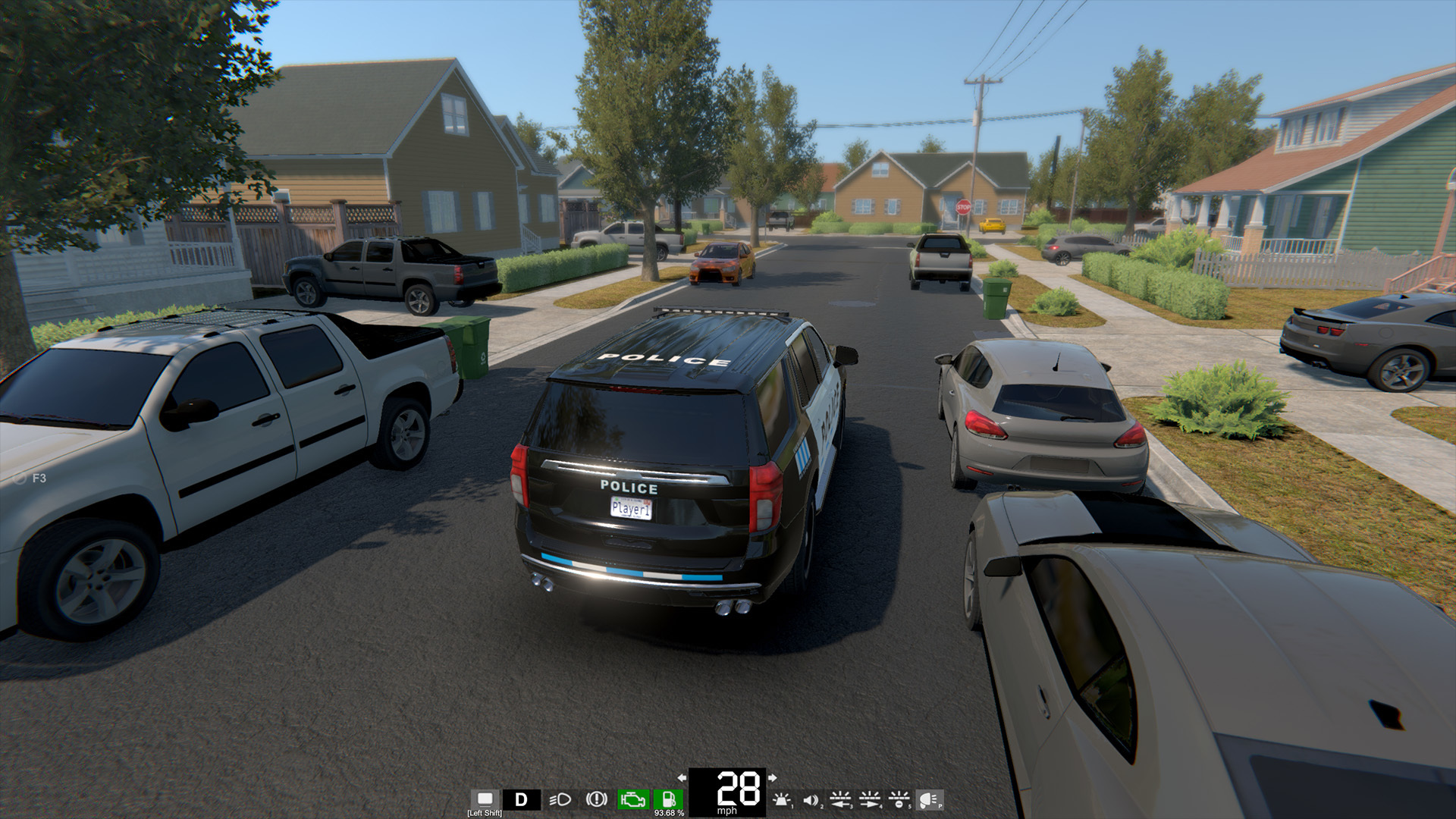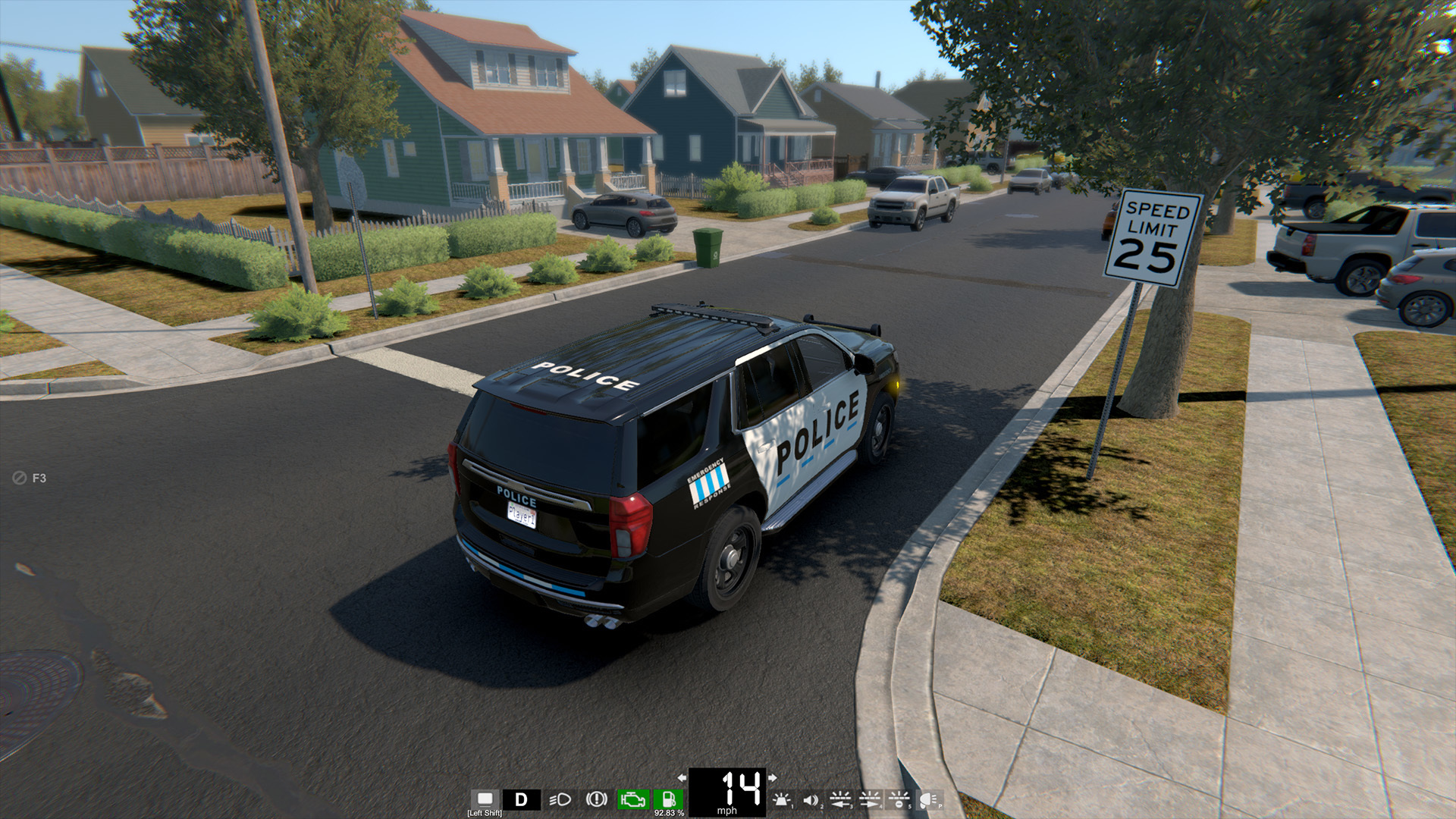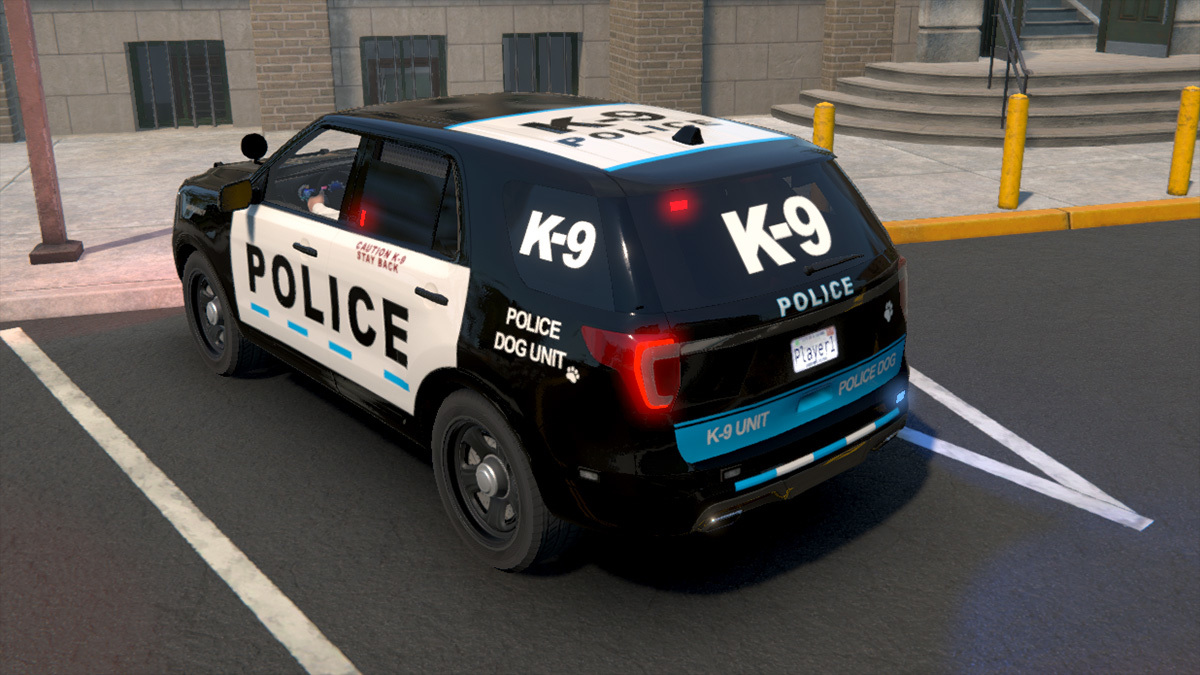 We will also be focusing on bug fixes. While we are excited to add new content, we will also be working on bug fixes and improving the quality of the game.

Developer Livestream Q&A Next Week
On Friday 18 June 2021 at 3pm BST/7am PDT, Nils Jakrins (600) and Tim Boss (RedPandaViking) from the Flashing Lights team will be going live on YouTube to answer your questions! Get your questions in now via the #q-and-a channel on the official Flashing Lights Discord, and then tune in to the live stream here on YouTube to see if they answer your question!

We're open to anything, whether it's about which department we most like to play as, or whether it's about our favourite pizza topping!

Thank you once again for your patience while we've been working on the new map! We hope that you're as excited as we are about the next steps.

Thanks for taking this journey with us.
The Flashing Lights Team