We love RPG. We love skyrim. We..got a serious case of Skyrimtitis. Doctor says is curable but takes some time (approx 100 hours) to heal.
So, here's our personal tribute to the Skyrim world: epic helmet with horns!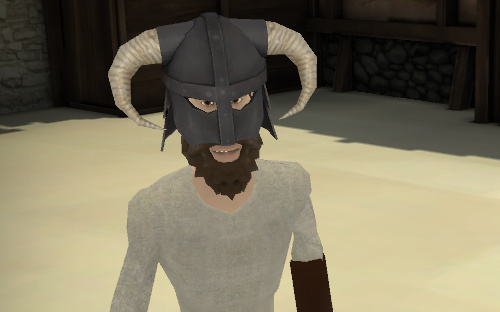 Micro FAQ
Are we completely nuts? Yes!
Is the helmet a joke? Absolutely!
Can we have a "Arrrr" shout in Blackreef Pirates? We're thinking about it ;-)
Even if the helmet looks great in game we cannot use it because...well...isn't very piratey. But we can borrow something else from Skyrim: the camera with a lateral offset. What? Just look the video :)

The second (real) update is a target indicator in the minimap. This was a very requested feature and I hope will help you in not getting lost anymore. It will point you to next quest objective.