I want to thank everyone who showed their interest in this game! Now it is back to drawing board for me and design a cute little necromagic adventure.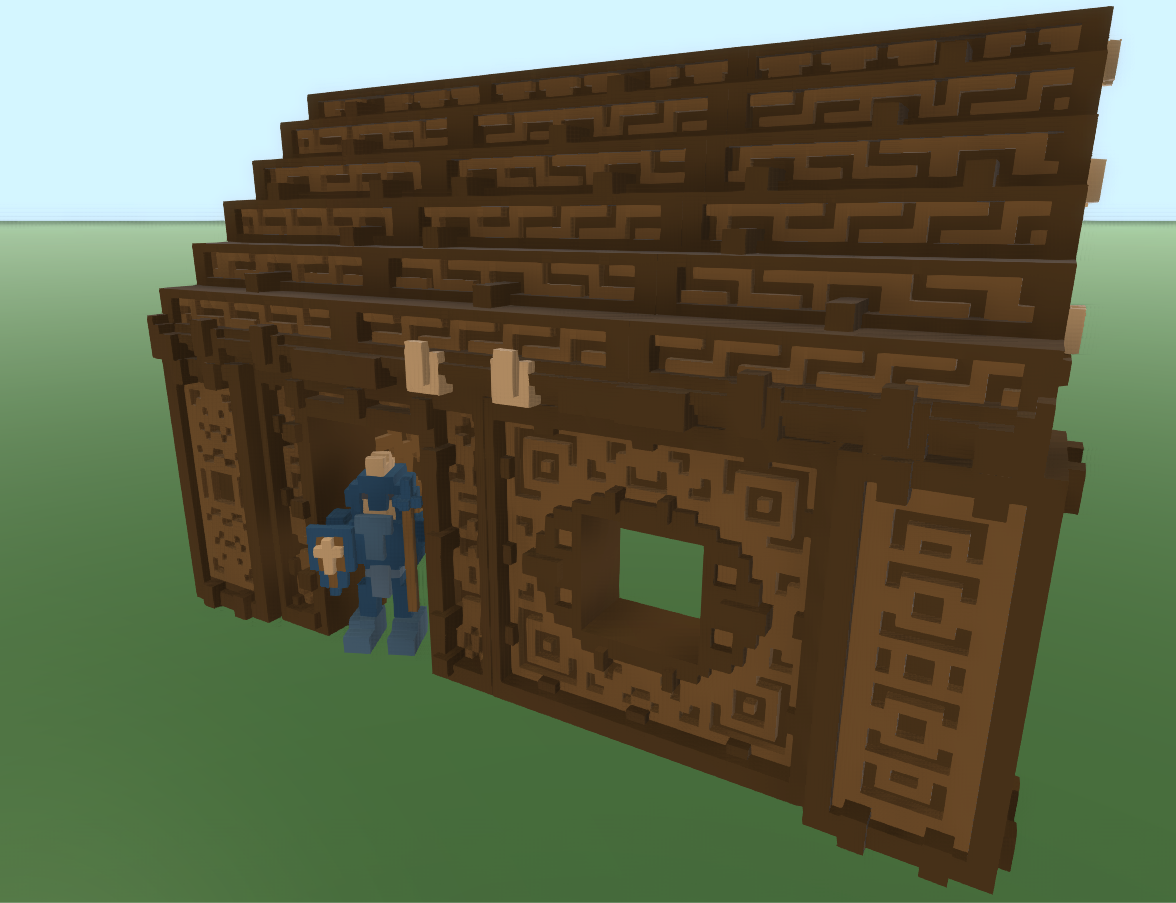 New models
I've started to make models for a house. The patterns on the wall is inspired by a traditional Scandinavian knitting pattern. I will continue to follow this art style because it looks very cute and fitting.
Behind the scenes
In preparation for future work I've cleaned up a lot of useless junk from the git repository. MagicaVoxel, the tool used for creating the models, is updated to v 0.97. This gives better optimized export of models, which translates into better in game performance. Unity 3D has been updated to v 5.2.3p2.
Follow Skeletal Dance Simulator
A demo can be found on Gamejolt.com. You can follow my development on