A Lobby That's Fun!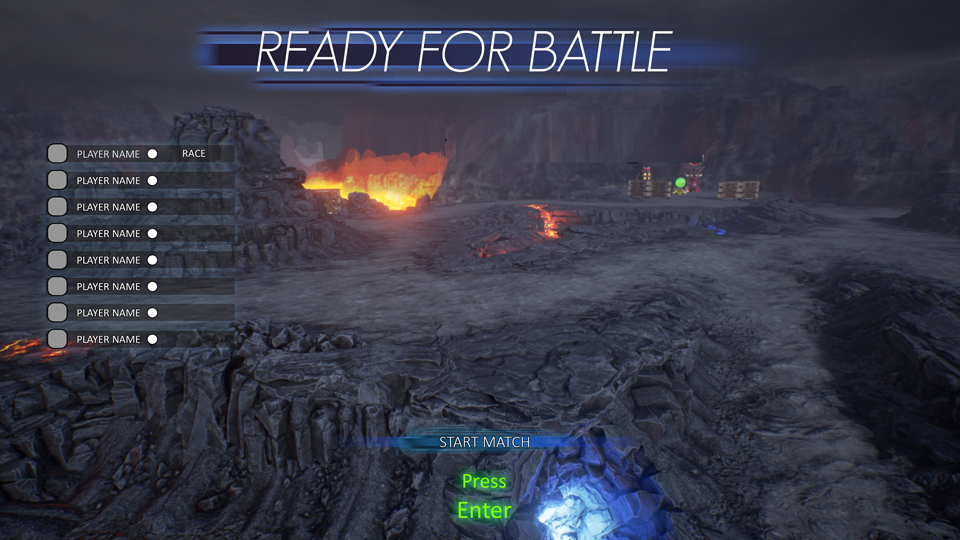 "We implemented a new lobby system for creating games and servers. We are trying a different approach than other games are using, as far as we know. We have put our lobby inside the map so that the players can easily spectate the map and converse with other players while waiting for the match to fill up. Also, if you create a game, lets say "4v3 Comps", but you want to start the game early, all players can vote to start immediately."
Read about other changes we've made to the game in our blog here.
Does That Look Right?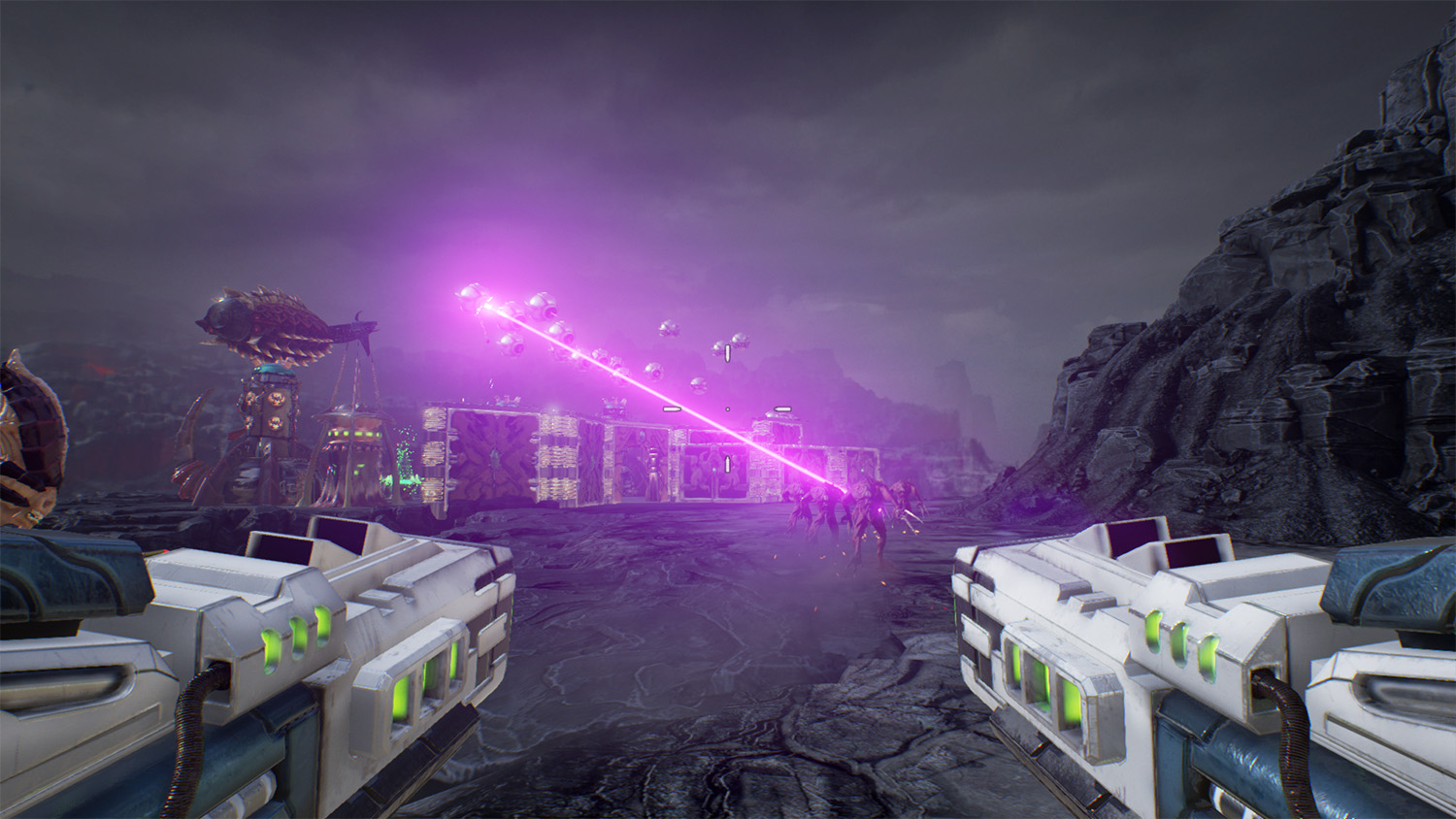 Lots of details go into making Abatron. And while gameplay and mechanics are crucial to get right, we certainly don't want to skimp on any of the other aspects of the game. That goes for color coordinating too. We've been tweaking different color combos for the Manalock's laser gun, trying to figure out what looks good, and what fits with the rest of the Manalocks appearance. At first, it seems a bit like asking your spouse "Does this go together?", but it really can make a difference in the visual appeal of a character.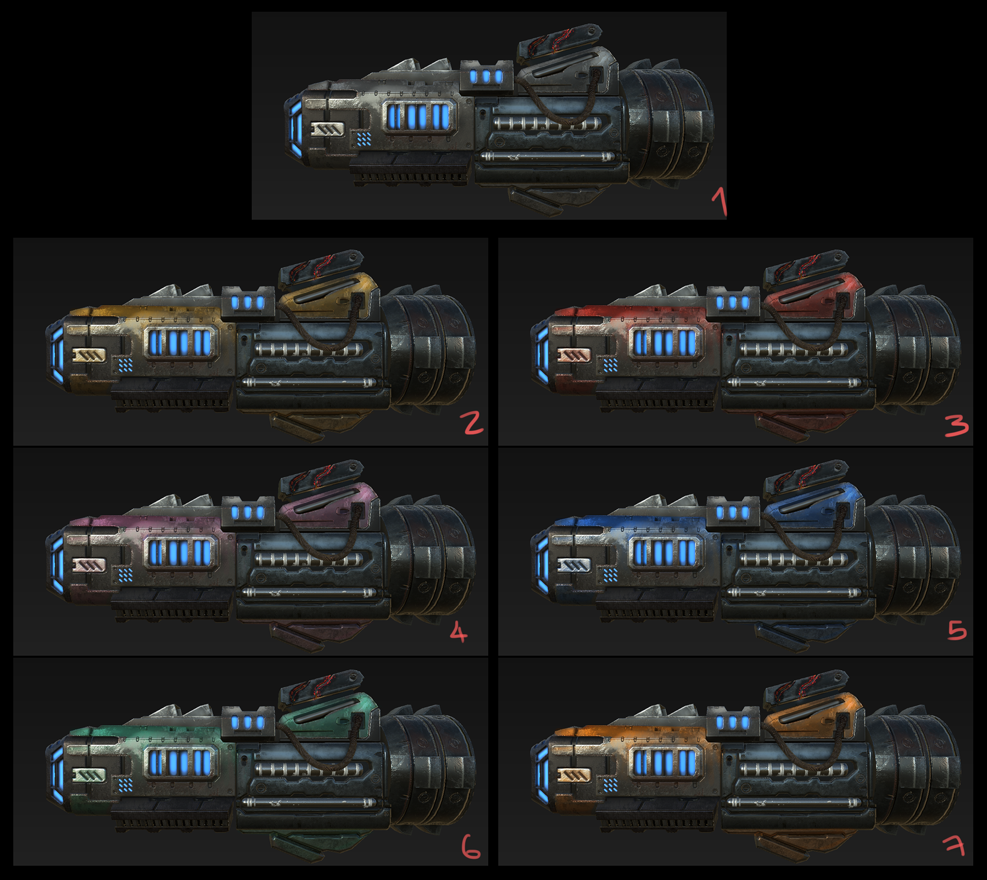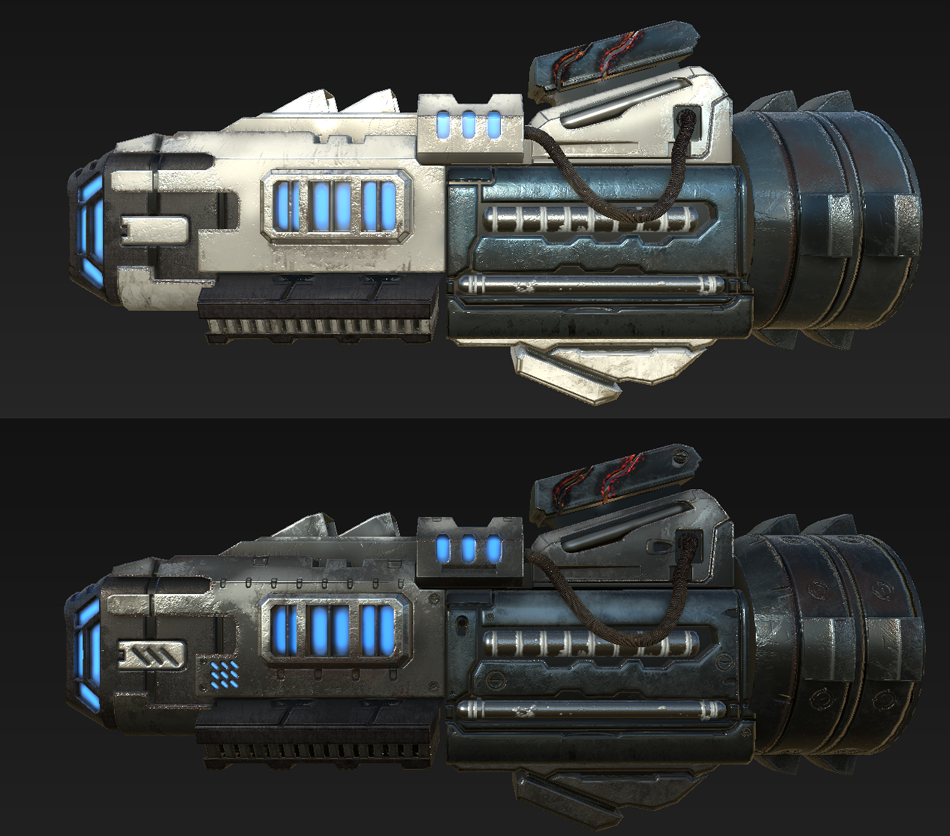 The current pairing can be seen on our new nifty interactive model!
So what do you think? Which is best?
We Need Your Input!
In our next newsletter, we will be sending out a playtest schedule survey to all of our subscribers to determine when all you alpha testers can get together to play a few rounds. Since we do not have any bots in the game yet, you will need at least one other person to play with. And we want to make sure nobody is waiting around for somebody to join.
Remember! If you want to be apart of this playtest, you MUST subscribe to the newsletter. If you haven't yet, you may do so by clicking below. Hope to hear from you soon!