Greetings mercenaries!

Ilya from Vallynne here with a fresh update!
In this new devlog, we'd like to share a bunch of cool new things that made it into the game over the past month with you.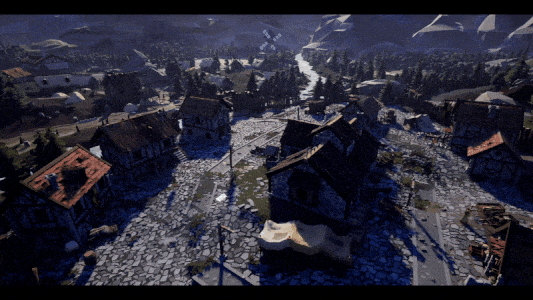 At the moment, we're simultaneously working on story chapters 2 & 3 (out of 4 planned) of the game while also polishing the gameplay.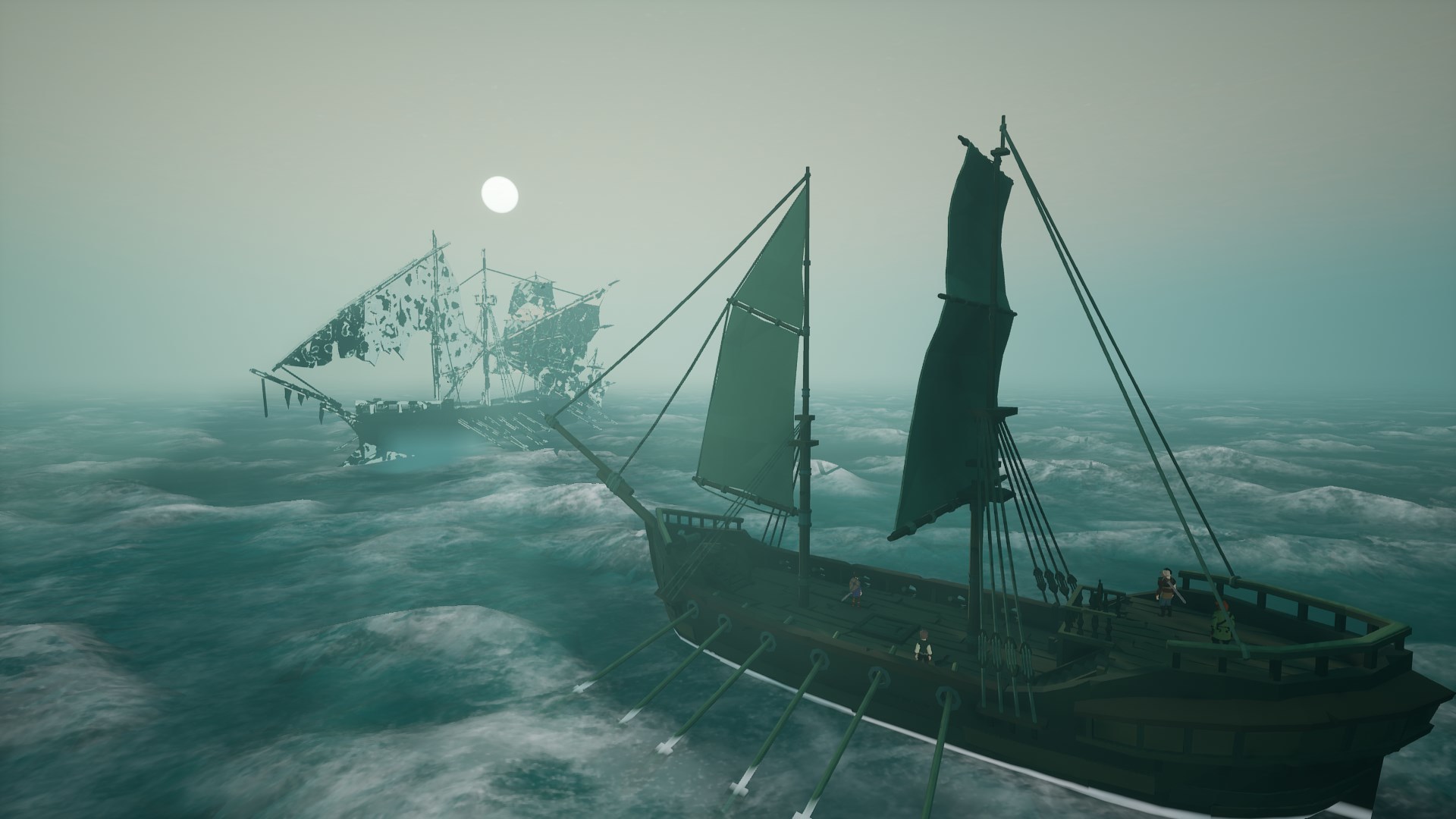 Is it a ghost ship? Trust us when we say its ballista bolts feel material enough.

June, in particular, was heavy on visual upgrades, the first one being our water material. Water takes an important place among the game's themes, so we want to make sure it looks as good as possible while still maintaining the stylized low-poly look. We made some before-after interactive comparisons, too - click on each of the screenshots to open them.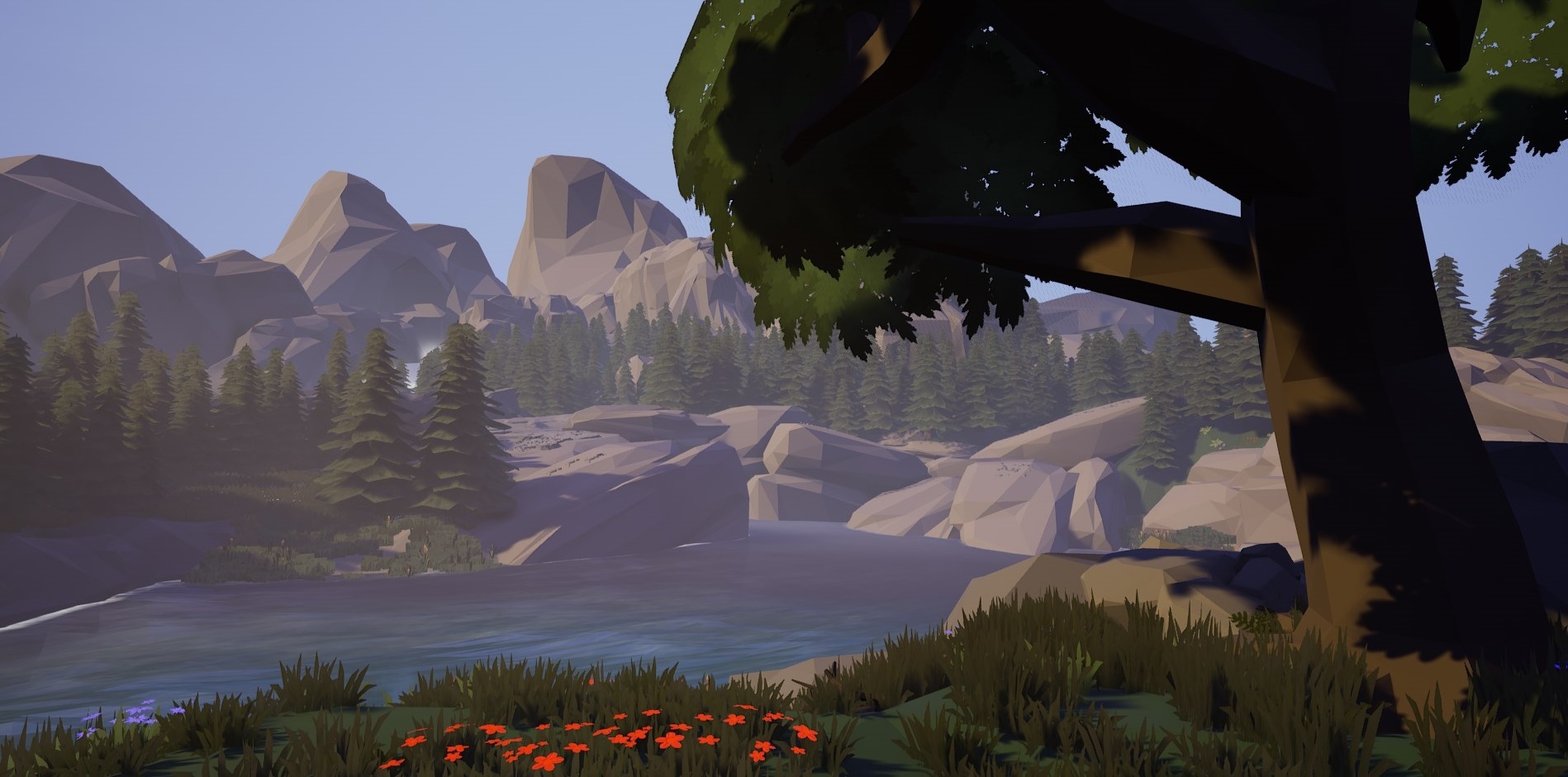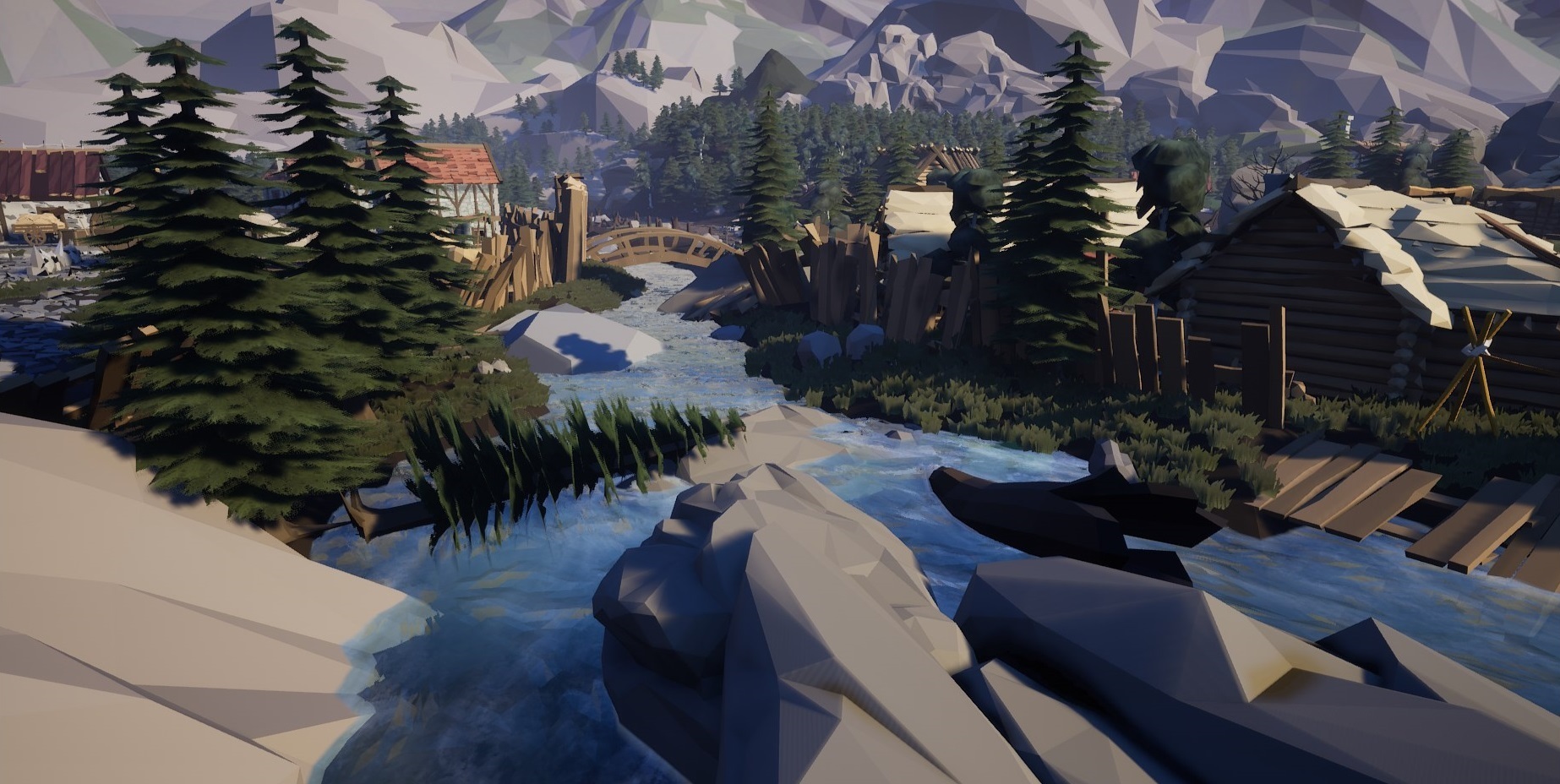 As you might have noticed in the first gif at the top, we also added dynamic rain to the game - with a cool wetness layer to it which affects all the objects. Here's a static shot in HQ: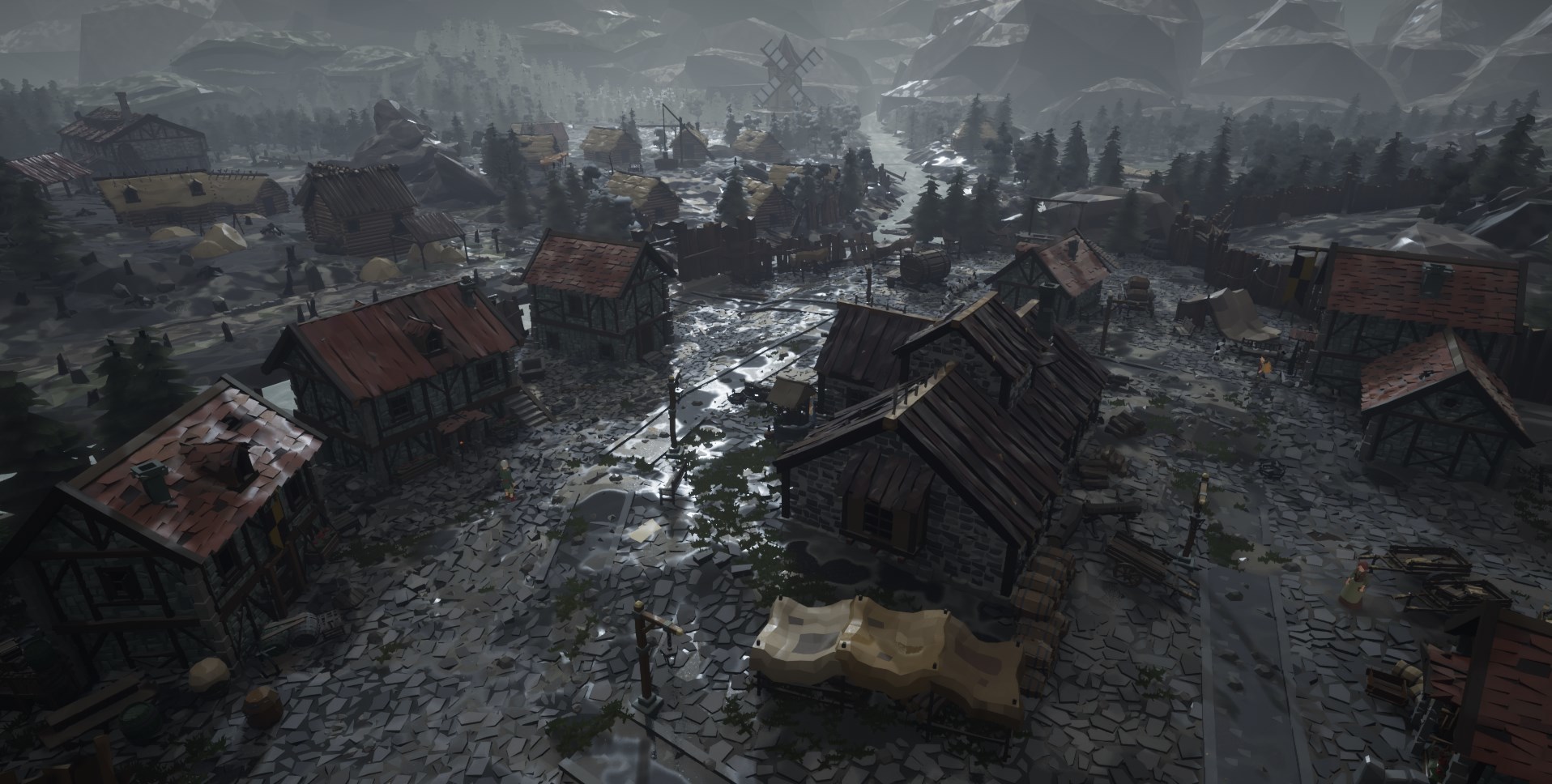 Now, it wasn't all just environment and visual work this time. One of our design goals is make sure even "trash mob" fights are memorable, fun and decently challenging. So we're also putting in quite a bit of work in creature and encounter design, and that includes new enemy types, AI logic patterns and abilities. Here's a little teaser image:

And that concludes this update! If you like what you're seeing, please consider wishlisting us on Steam.
We also post regular bite-sized updates on our Twitter and Facebook pages. so if one of those is your thing, please feel free to follow us there as well!
And for those of you who have read this far, BONUS ROUND!
We have a question for you, mercenaries.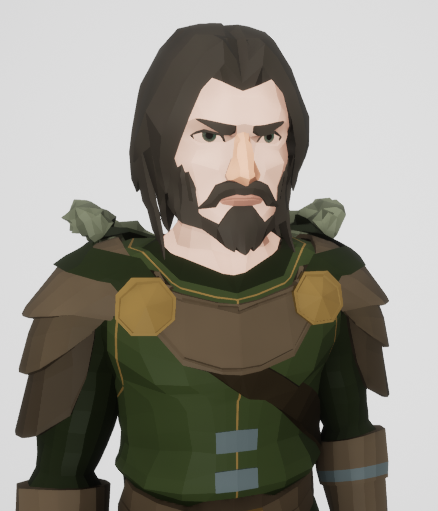 Does this stern man remind of you anyone? Let us know in the comments!