Greetings, Mercenaries old and new!

We're delighted to announce that Shores Unknown is now available for purchase on Steam as an Early Access title!
Check the new trailer we made to celebrate Early Access launch!


Early Access launch includes the first chapter of the game's main story in its entirety, and the first half of the second chapter, as well as accompanying side quests.

Upon purchase, we'd greatly appreciate it if you could leave a review here on Steam, even if a short one. We'll be keeping a close eye on your feedback from reviews as well as Steam discussion boards, and you can ask us directly by joining our Discord!



In-game Feedback Tool
We tested the game pretty thoroughly, but even so, bugs and oddities are inevitable during Early Access. To make things easier for our players, we added a feedback form directly in-game, available anywhere by pressing "Send Feedback" from the Pause menu.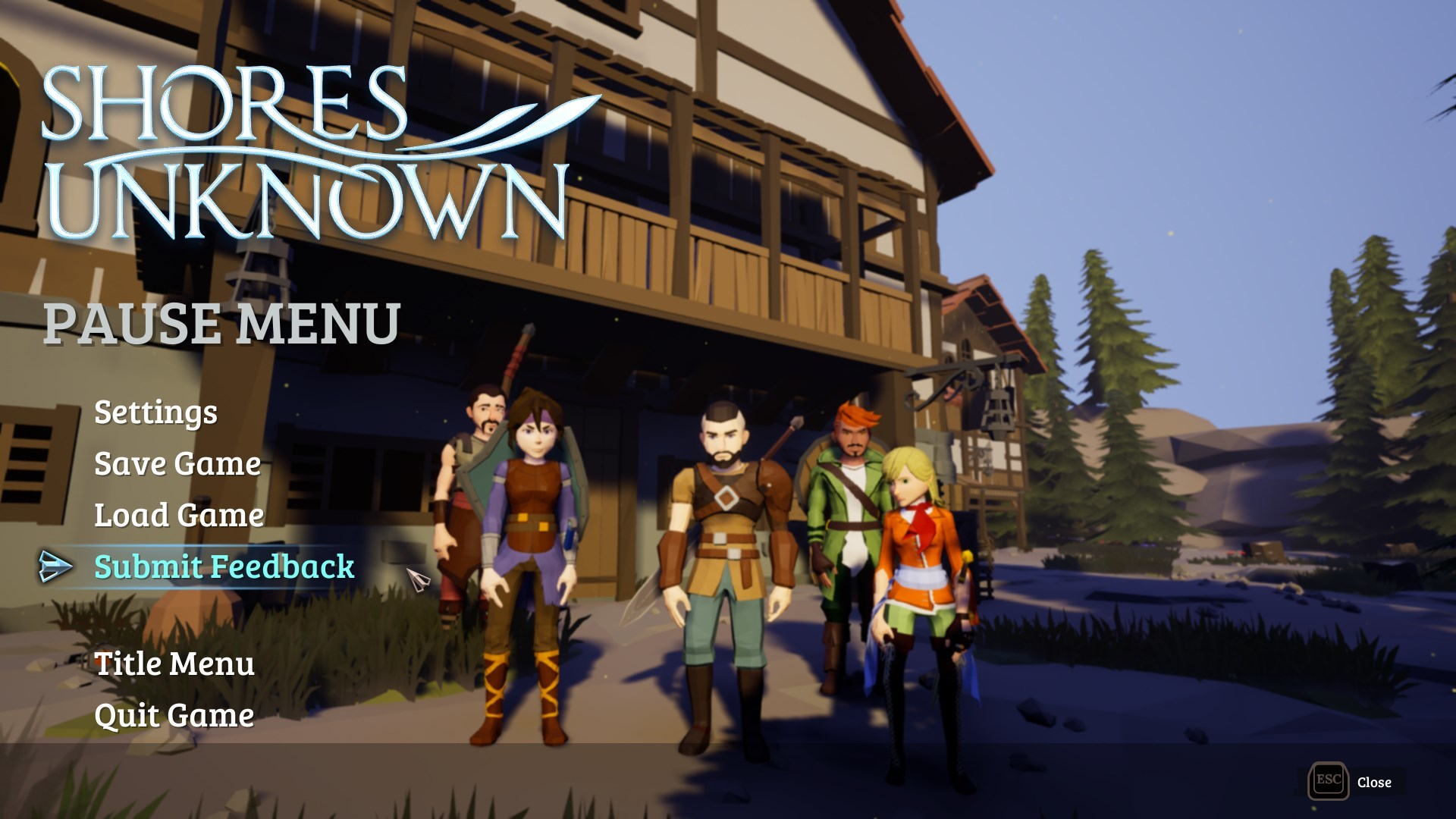 The game will automatically attach the most recent save game file for the current play session and take an in-game screenshot, then send it to our internal tracker in a neat little package. We promise we'll take good care of it!
Important note for users who have played the demo during Steam Game Festival February 2021
Two notes, actually.

First, if you still have the demo installed, you can rename the folder to "Shores Unknown", and the full game should detect it automatically. This will lower the size of required download to play the game.

Second, the save files made in demo are compatible with the Early Access build. However, please keep in mind that there have been major changes to balance, including early game, and your characters may feel weak or under-leveled for the new content. While not strictly necessary, we strongly suggest to start a new game. Here's why:
Day 0 Update
We worked extra hard to push a major balance tuning pass to keep things fresh, exciting and deadly for all of our players. If you thought the game was a bit too easy in the demos, well, you're in for a treat!

In fact, we might have made things a little bit too deadly in some places... Try it out and let us know! Feedback on combat difficulty early on will really help us when working on the next update.
The Shores Beckon!
We hope you enjoy playing our game and look forward to seeing your feedback!