Hello everyone. My name is Garv and I'm the lead developer of Shadows of the Lost: A Blood City Tale. I'm going to talk a little about the game and as I believe those who are into classic 2D RPGs may find it interesting.
About Us:
Before I get started, I'd like to say a little about myself and OMC Games. We're a small, two person studio in Washington State. I've been in the game industry for a long time and have worked at Nintendo and NCSoft over the years. We're a poor company with virtually no budget, but we try to do the best we can with what we have and are proud of our work. It's not the prettiest stuff out there, but the goal is to have good mechanics and fun gameplay. We also believe in being transparent in what we're doing and honest in how we're getting there.
The Game:
Shadows of the Lost: A Blood City Tale is a new game in our Penny RPG series that aims to make fun and engaging RPGs with our super small budget. The idea is that we're a poor dev and can't really afford to pay hundreds or thousands of dollars on making a game. All of the things you have come to expect in an RPG are there. This includes a fantastic cyberpunk story, leveling, fighting enemies, gaining new skills, as well as adventure game elements.
The world of Blood City is familiar as well as unique. It's set in the year 2144 and the history of the world is largely as we know it. However, the old races never faded from history, which means elves, orcs, goblins, humans, trolls, ogres, dwarves all exist and are trying to scratch out a living the same as we are. Corporations and governments have squeezed the population dry and while on the surface everything seems normal, underneath it all the population at large is suffering and are the ones ultimately paying the price for the corruption of their society.
The Story:
The game starts with our MC waking up in a hospital. He doesn't know how he got there and doesn't remember who he is. He decides to take the name John Smith and live the rest of his life peacefully, but as bits of his memory start to return, he embarks on a journey to find out how he got there and who he was. The story takes a lot of twists and turns, but ultimately it's about a man who just wants to find peace and he goes about doing that. All this in front of a backdrop of Chicago in the year 2144.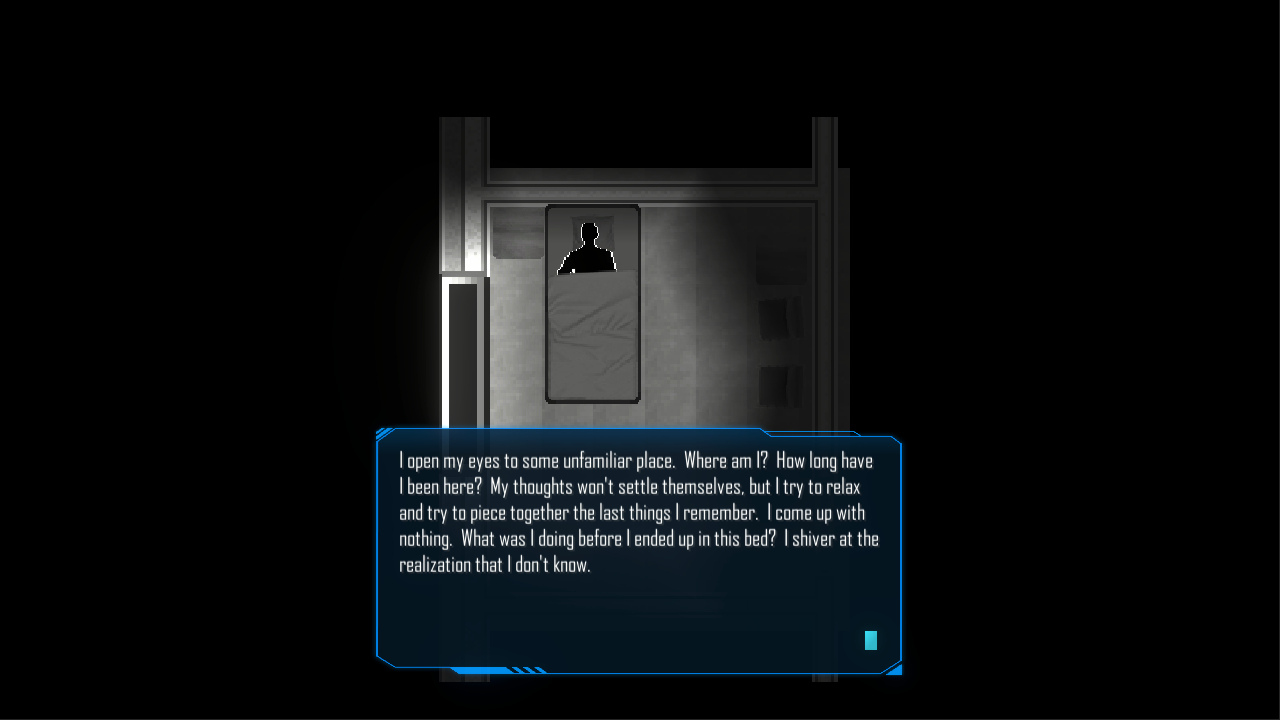 The story is also told through side jobs that you can take that will not only bring in more money and EXP, but also allow for side stories to be told, which adds to the world building. You can use the Black Fox app to look at available jobs on a virtual message board and choose which job you want to take from there. Jobs can be simple, they can be complex, but they will always lead to a better understanding of the world John lives in.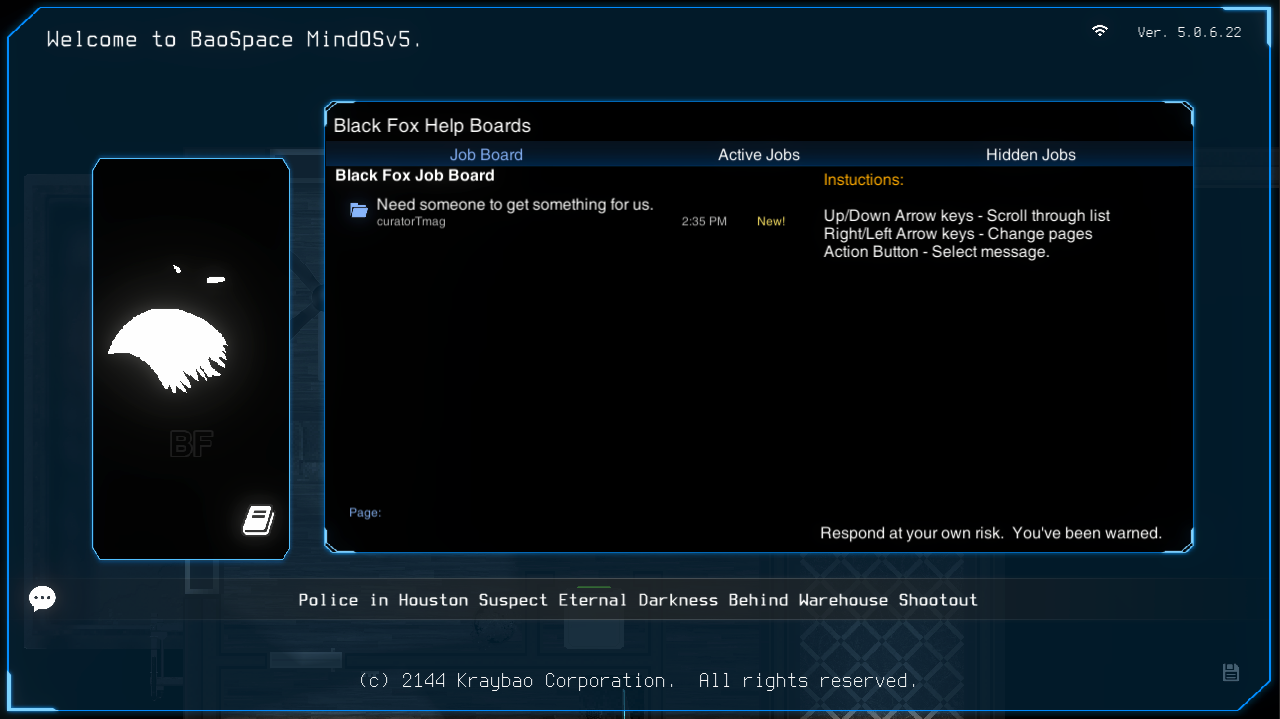 The Mechanics:
Along the way you'll be buying gear, leveling up, and buying and equipping skills. We'll start with combat, which is turn-based. We decided to go with a turn-based system in order to pay homage to classic JRPGs. The idea of having a 2D, turn-based, cyberpunk JRPG type game was intriguing to me when I was thinking up the concept of the game. Originally, combat was Dragon Quest-esque with simple black backgrounds, but with the latest update, I decided to add a little spice to the combat screens. There's a lot of cover with combat, but I'll save that for another update.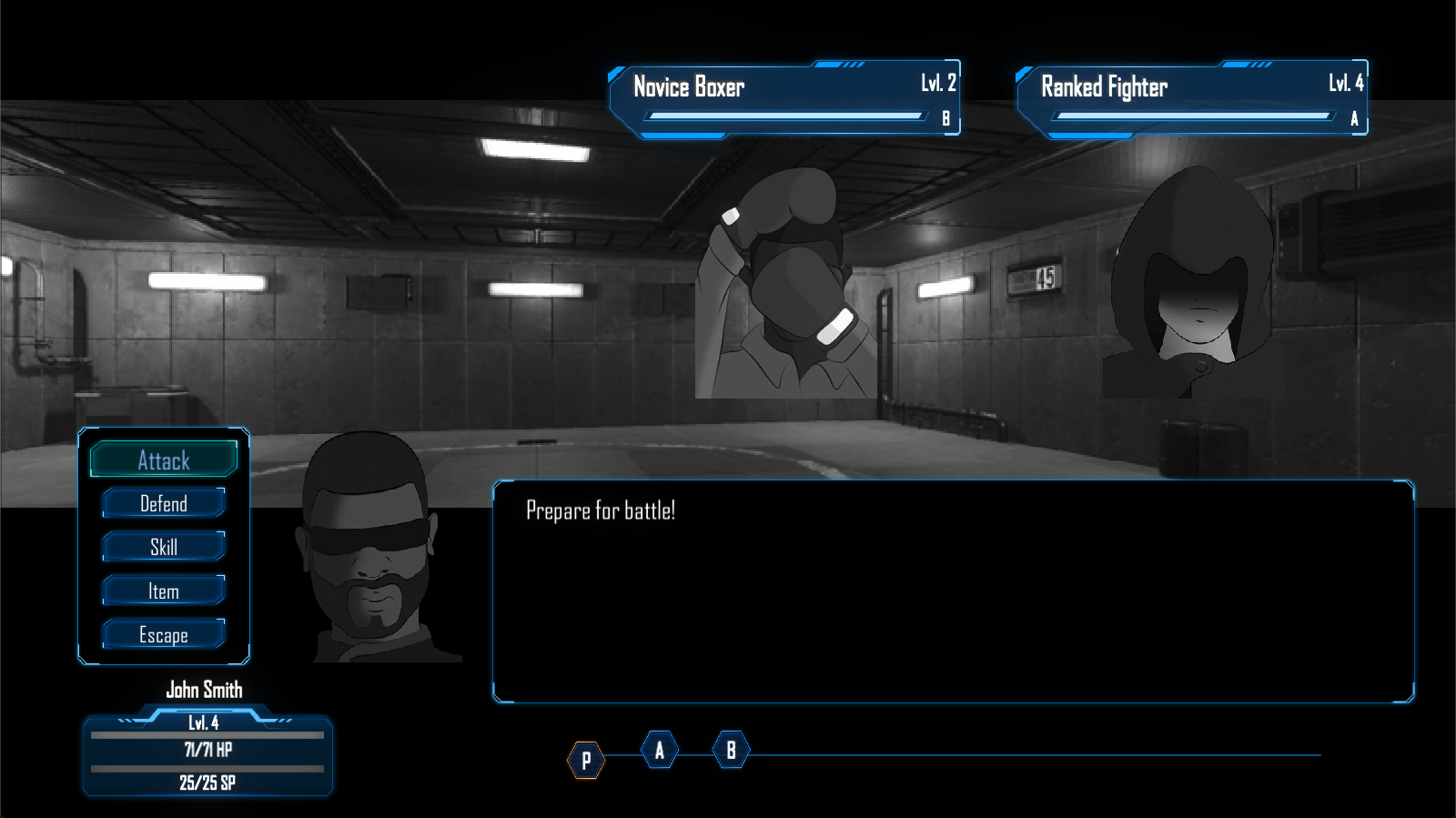 You'll also be able to buy gear and skills which are available at different shops in the game. The goal was to add in some customization to allow the player to build John the way they'd like. All weapons and armor have weight, which can affect your combat speed, so that has to be taken into consideration when purchasing and equipping gear. Skills are basically programs installed into John's memory and these can be installed and uninstalled depending on preferences.
Conclusion:
My goal wasn't to make this long, but to give a general overview of the game as a whole. I didn't cover everything and only really scratched the surface of what's there. I think there's room there for the player to explore and discover on their own. We tried to make things as straight forward as we could and while it's not perfect, we hope what's here is at least fun.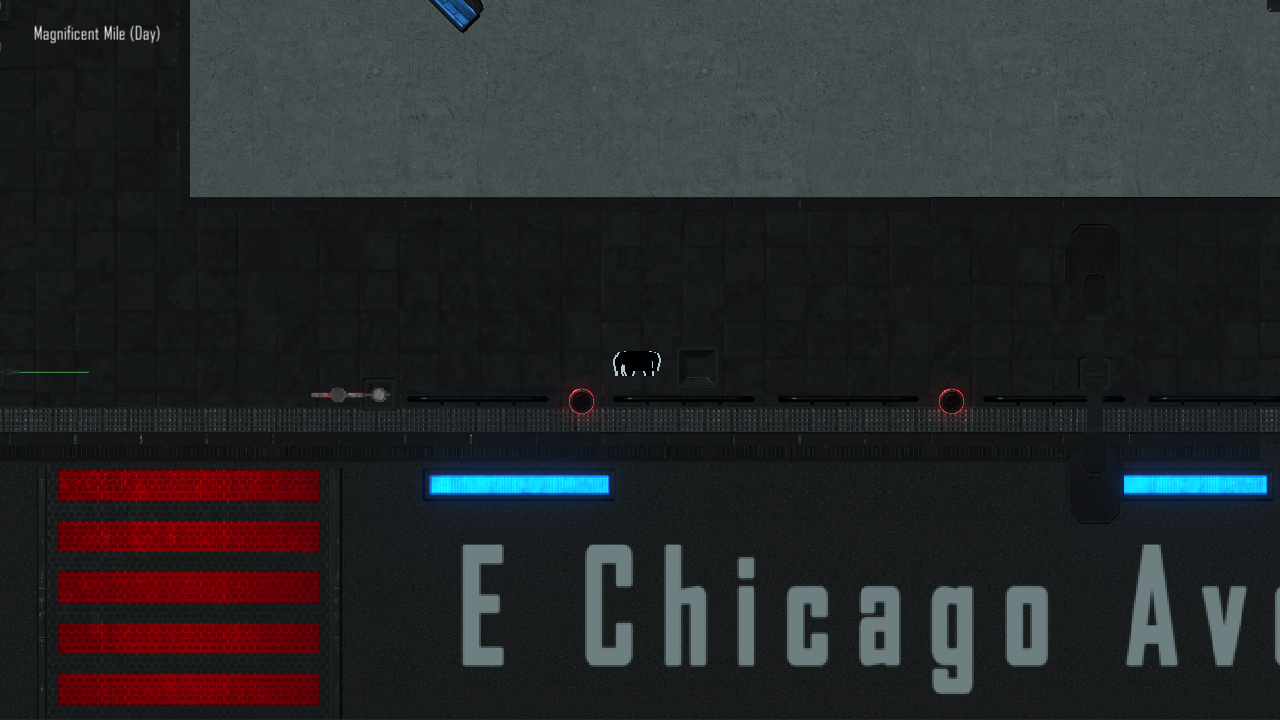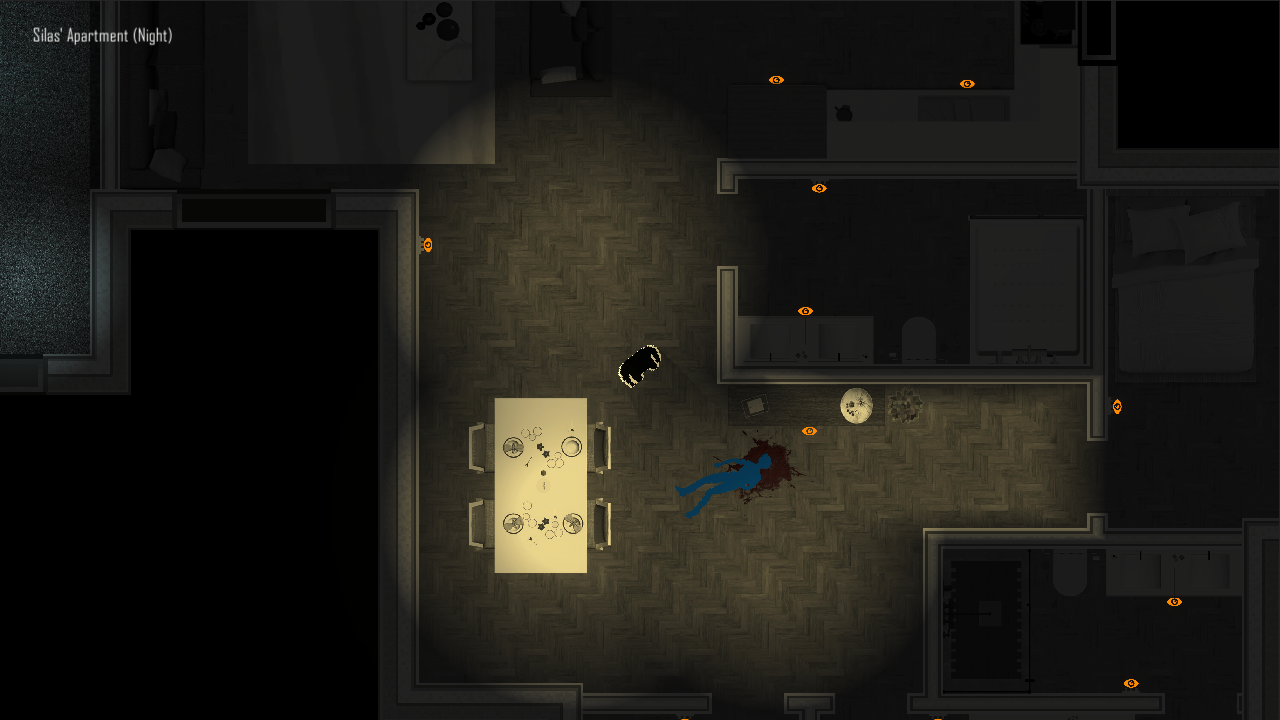 Currently, the game is available via Early Access on Steam. Our goal here was to allow players to try the game out and help us craft something unique, interesting, and fun with a compelling story and characters. We are always looking at ways to improve things for the player and I hope people give the game a chance. Whatever we make on the game will be put back into it allowing us to improve the overall look and add more details to the environments.
Check out more details on Steam and we look forward to you playing our game. Let us know if you have any questions or just want to comment by contacting us on Twitter, here, or on Steam. I always enjoy hearing from players discussing game development in general. Take care of yourself, folks.