September 2008
We've been gearing up towards our internal Vehicle Test this month and have released a couple of versions to our testers to play around with and report the bugs so we can fix them.
We have a lot of things to show off, all of which can be viewed right over here on our New Forums. The new forum code is much better then before so there's less chance of your post getting corrupt when you hit submit.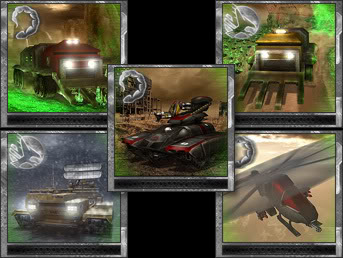 Click here
, or the image above to go to the September news Update
Here's a quick list of what's shown off:
Three new Wallpapers
Tiberium based plantlife
Nod Sidebar
Internal Testing
Purchase Icons
GDI Tech Centre
So click here to check all that out and more!