Sentimental K Devlog #9 - Difficulty


Hello folks!
We are team "ForDays" in the development of a Rogue-like Action game "Sentimental K".
---
Find out more about Sentimental K by searching on Steam store page.
Click here to meet Sentimental K on Steam
Please click [Follow]and [Wishlist] buttons! It will help us a lot!
(Reference video: Youtube.com)

One of the major differences between Rogue-like and Rogue-lite is whether the game directly provides advantages depending on repetitive gameplay.
In the Rogue-lite genre, a player gets stronger after repetitive deaths. But, in the Rogue-like genre, death means just permanent death. Yes, you lose all of the skills, items, and levels.

The graph below demonstrates the game difficulty (red) and the player's skill (blue) over time.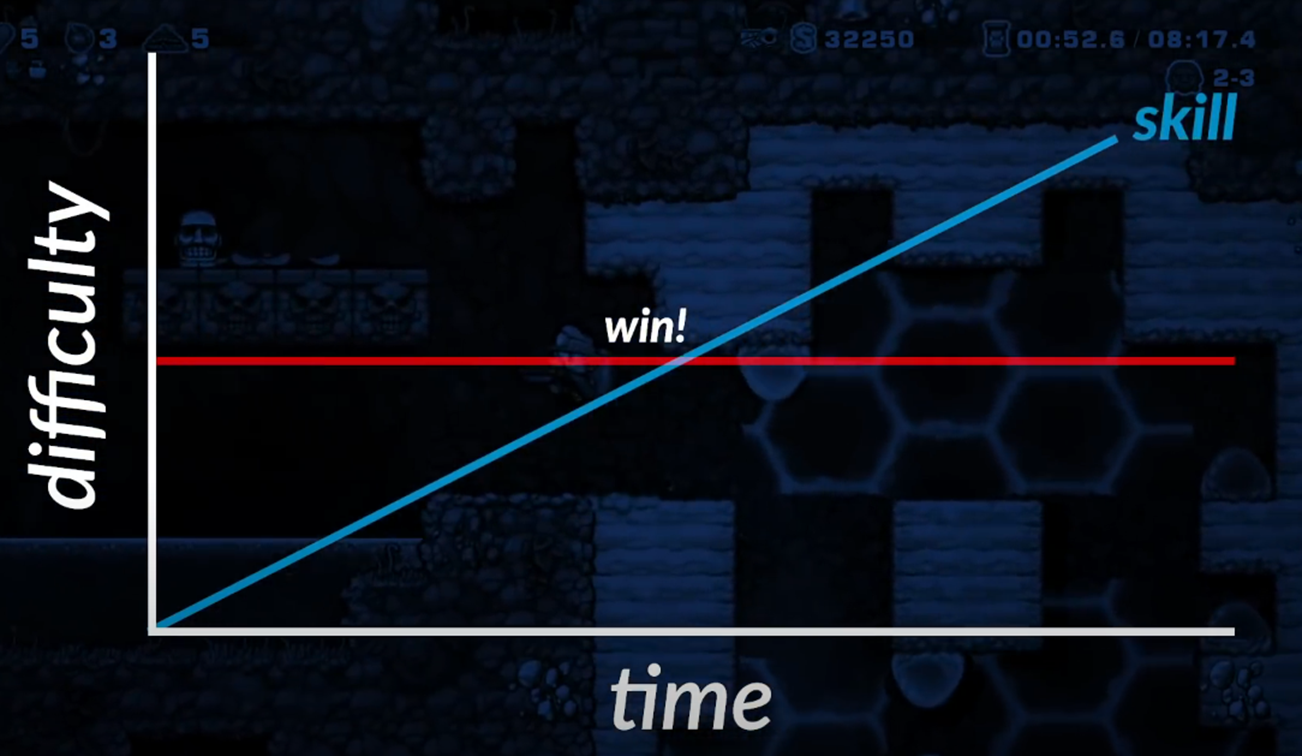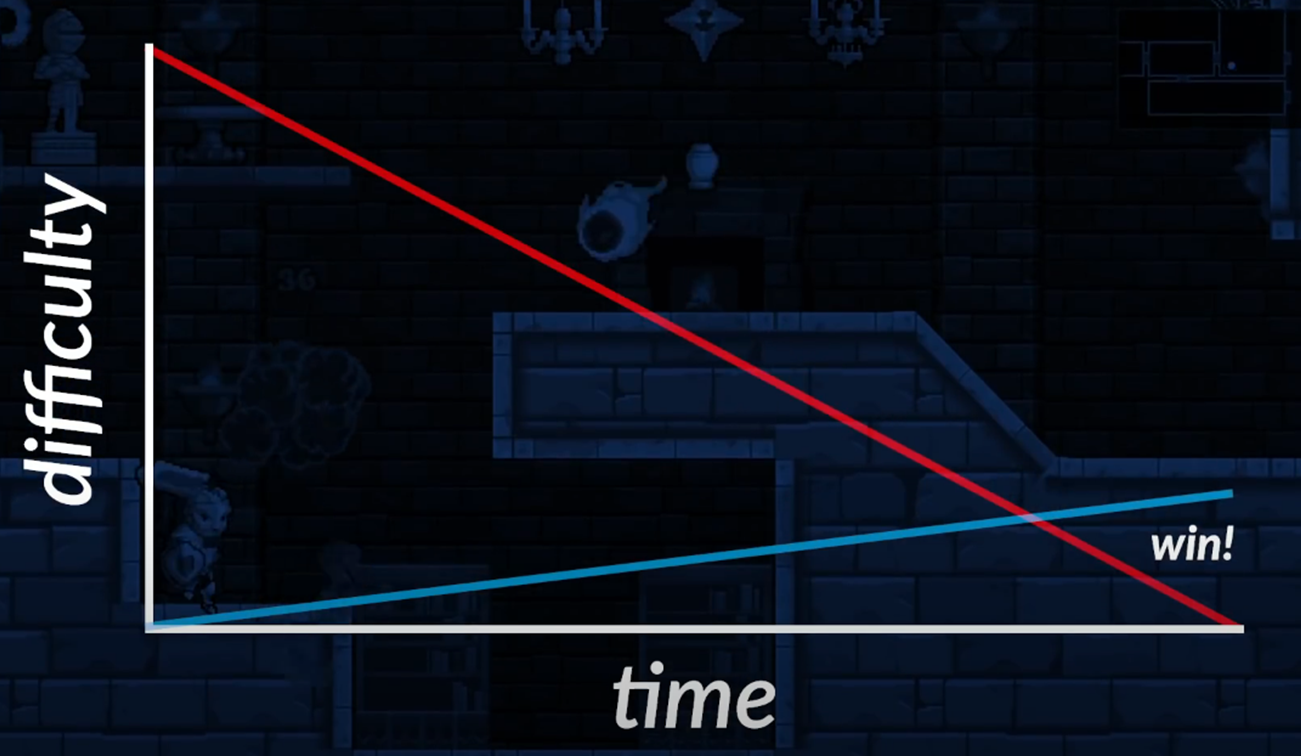 <Left: Rogue-like, Right: Rogue-lite>

These two genres will give a very different user experience.

Each genre has its own pros and cons.
In the case of Rogue-like, the time takes to complete the game depends on each individual player's skill.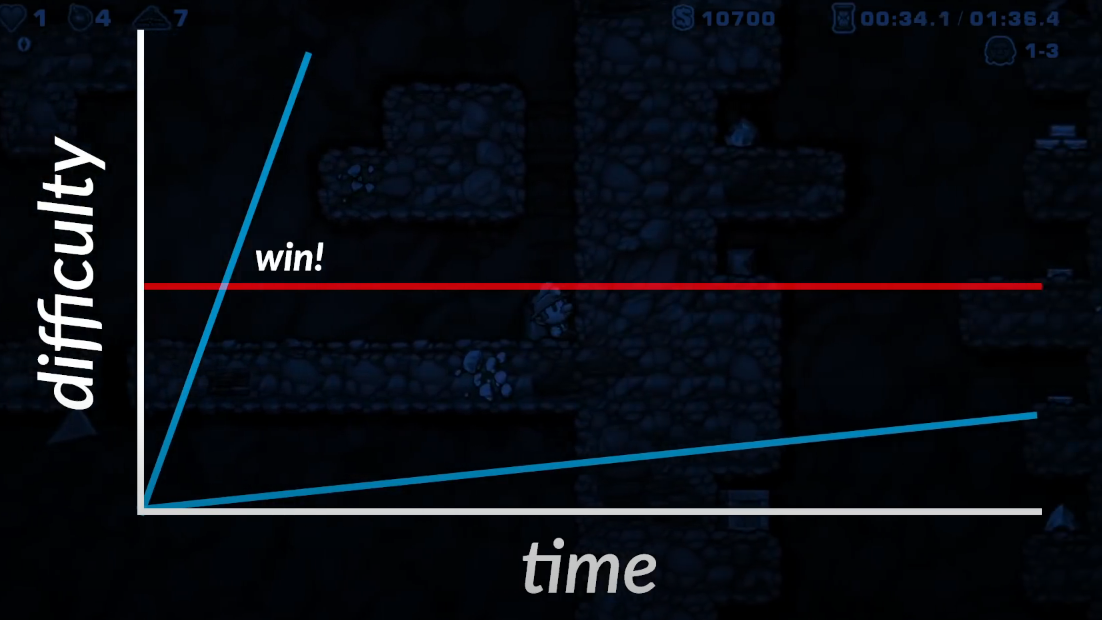 <That means that a highly skilled player has no barrier to simply finishing the game,
on the other hand, a low-skilled player may end up being unable to complete even a single stage>

However, the Rogue-lite genre lets players progress with persistent upgrades and level-ups. This allows all players to finish the game eventually.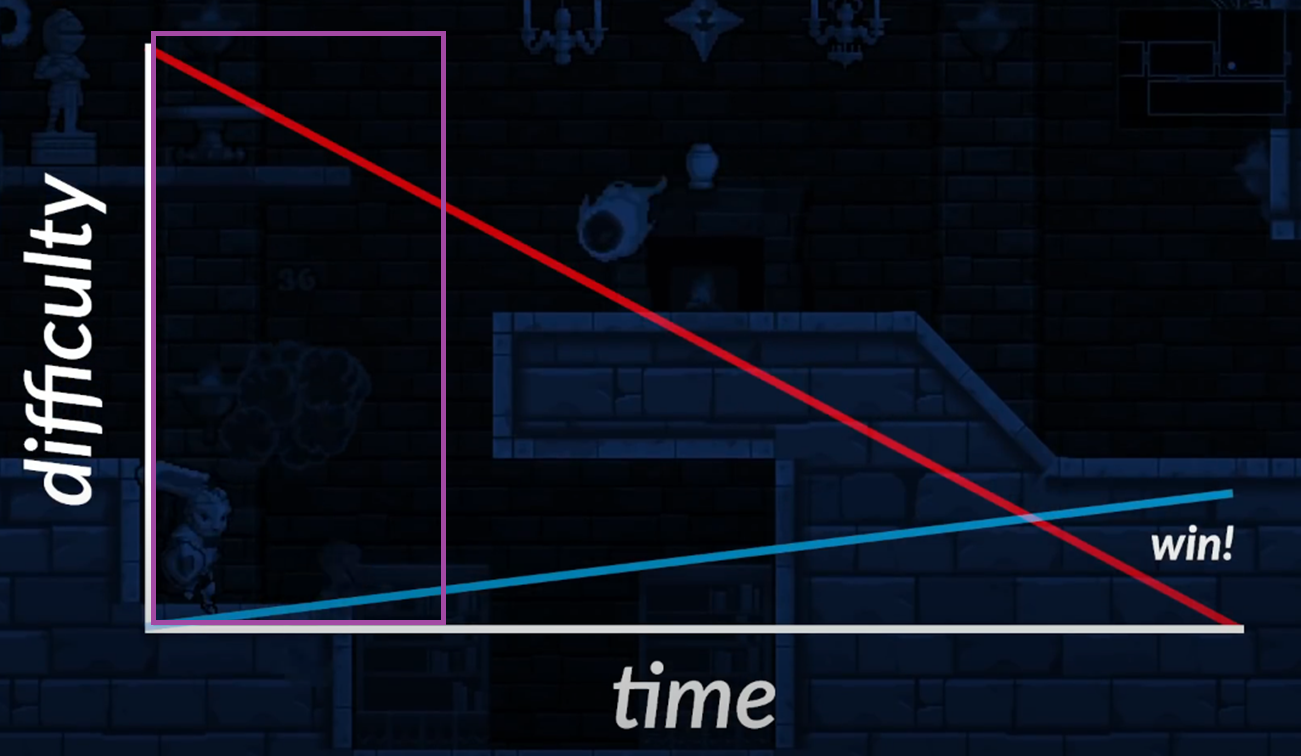 <Difficulty too high at the early game stage>
---
Difficulty of Sentimental K
As you as a player may have noticed well, the genre of Sentimental K is the Rogue-like with no persistent upgrades.
Our design intention was to deliver joy and accomplish feeling coming from playing a 3D action game.

To achieve that, we had to solve many problems related to the difficulty design of the game.

In short, the game design of Sentimental K focused on two things:
The difficulty changes greatly depending on randomness of the game.
Provide a more difficult game level after finishing each run.
If the difficulty changes based on randomness, a low-skilled player can finish the game with some luck and enjoy playing a 3D action game.
<Gain a mighty power with a rolling dice number 6?>

To compensate for the difficulty design, Sentimental K will unlock Abyss mode with a depth of twenty difficulty levels. So a highly skilled player can also enjoy our game by going through "Hard mode".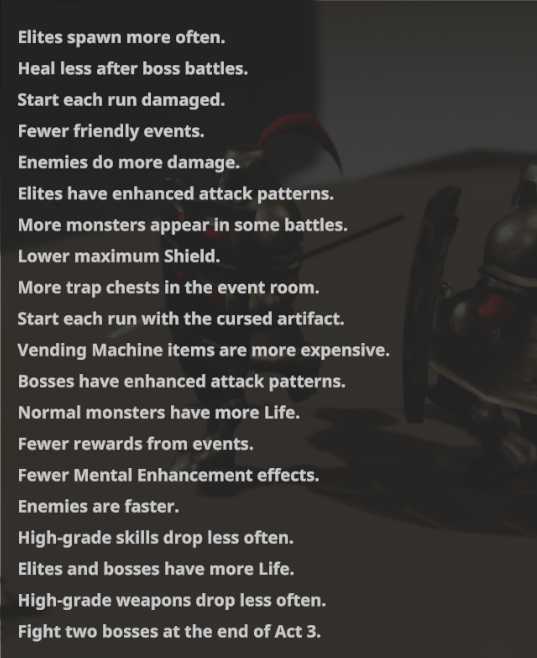 <Abyss mode will give you infinite numbers of penalties!>
Challenge yourself with the various difficulty levels of Sentimental K!
We, as developers, will come back with more delicate difficulty levels that can satisfy our players!
To the end, we introduce a combat video with our new tough boss "Lust". Enjoy watching!
<Sentimental K – 180s Boss "Lust" Battle>
---
Contact: Lee Dongmin fordays2020@gmail.com
Copyright 2022. Fordays Co., Ltd. All rights reserved.