Saving and Loading:
Creating the ability to save was something I had been dreading for a long time. Having to design, implement and debug an entire saving system was going to take ages. Fortunately I stumbled across SaveIT, it's basically all I could ever create and more wrapped into one lovely package. Due to finding SaveIT, instead of taking a week or two to get a fully functional saving process I managed to get saving up and going in roughly a day and a half, probably not even that.
Music
Instead of the two tracks we had constantly on loop, we now have nine different medieval themed musical pieces. You'll be able to hear some of them in an upcoming video.
Settings
The settings are something essential for a game, a user needs to be able to fine tune a game to run perfectly on his or her machine, so naturally settings are important. At the moment you can change the overall graphics quality and the games volume. However, soon there will be a standard set of settings available for tweaking :).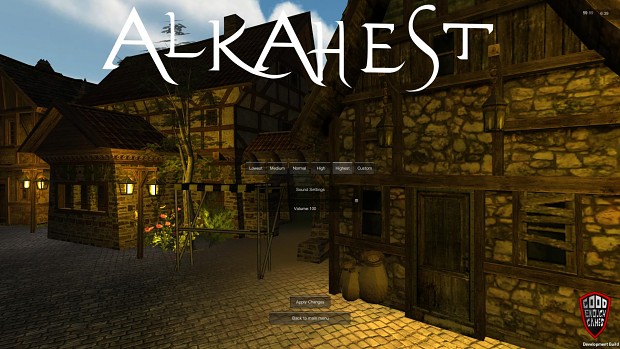 Release plan:
Our current release plan (still subject to change) is to start off with a cheap alpha, then a more expensive beta stage and then an even more expensive release stage. So the basic indie release strategy. When will we release the alpha? That is a good question, and if I knew I would tell. But what I can say is that we aren't THAT far away from the alpha, so do indeed stay tuned.
So what we've been up to is:
- Auto-crafting tables now work properly
- Added seven new music tracks along with a dynamic track playing system
- Added overall settings
- Added volume control
- Added the potion archive book
- Tweaks were made to improve performance by 30fps
- A few broken things were fixed
- A few fixed things were broken
- Work has started on the first actual shop
- Work has started on managing old shops and expanding your business (in a future update)
- The first entire story is reaching completion and is almost ready to be put into the game.
The potion book: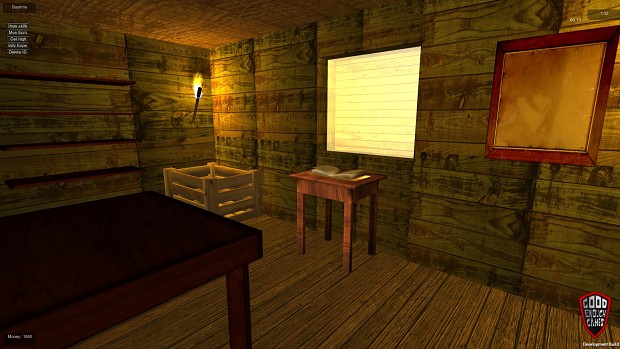 -Tom