Hello everyone,
Another month has passed and there are some nice new updates to Roboplant that hopefully, you'll enjoy once the game gets released in January. Feel free to drop us a message if you have any feedback on what is about to follow, any suggestion is welcome!
A new production machine to handle large fruit plants
In April we introduced the deepwater system, a machine to help grow large quantities of small plants, and in May we needed something for larger plants, so we introduced the EBB system. It doesn't have a lot of growing slots so you won't be able to make a large number of plants at the same time but is currently the only machine that can handle heavy plants that require a good support system.
And of course, with the introduction of the EBB, we also added a new plant, the "alien melon" (yes we know, we need better names!). This juicy fruit will take ages to grow but once it does it will provide a high yield and good money.
Decorating your factory is also about efficiency
We improved the current mood system for the workers to make it more clear and more fun. Each room will have a mood value that will be negatively affected by the machines (production, research, leisure) and positively affected by the decorations. Having a negative mood in a room is not something you should look for because workers will need to take more breaks, on the other hand with a positive mood you'll have a nice efficiency boost!
We added multiple decorations, some specific for some room types and some generics. You can still place them in different types of rooms but won't give the same nice effect you would get in the proper room type.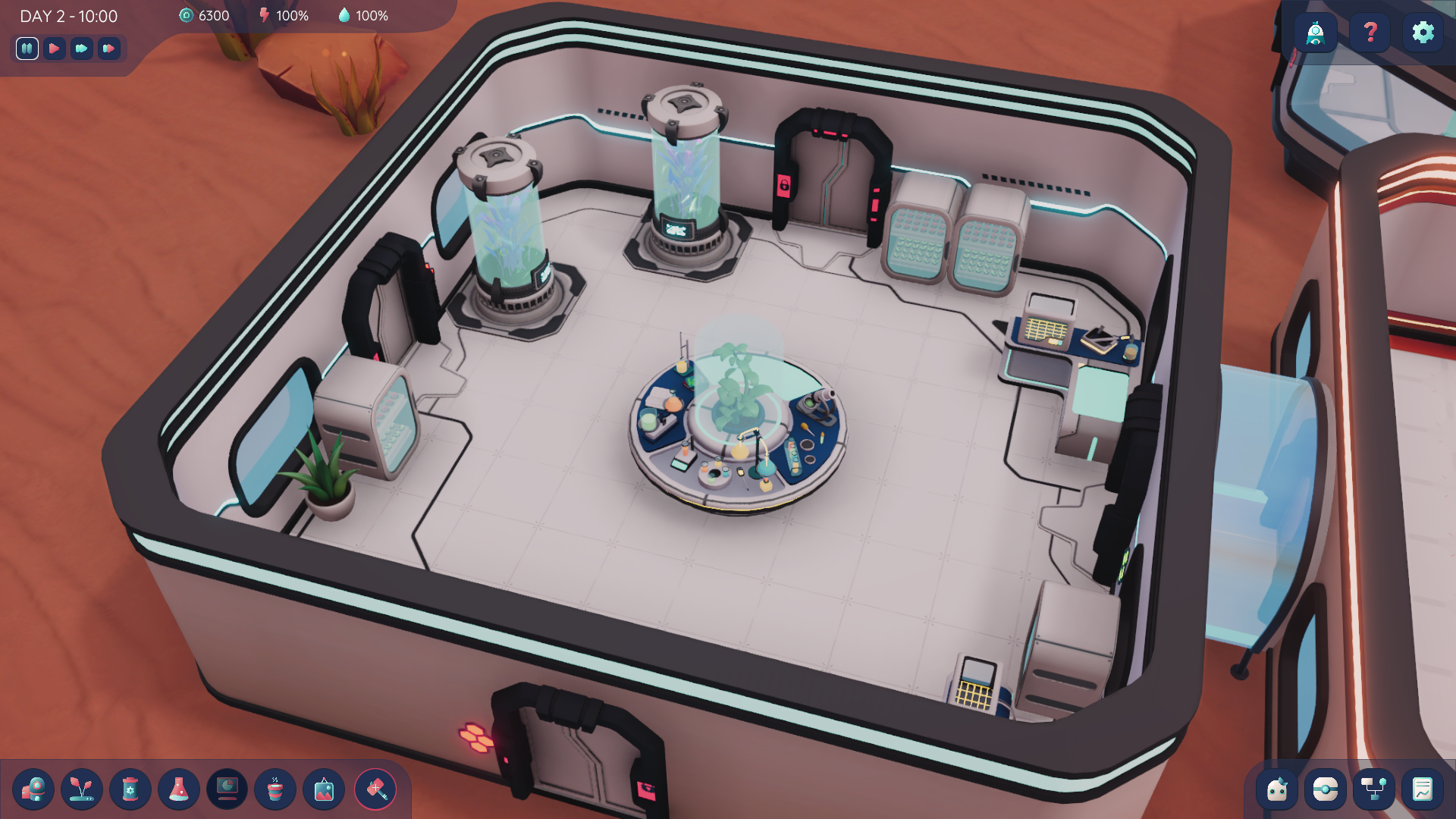 Fixing bugs and getting the game ready for events
In May we had to do a lot of PR that hopefully will help us show off Roboplant in multiple events across the next 6 months and this means a lot of bug fixing to do. Luckily we have a very precise tester that spotted many things to improve that kept us busy for a bit. We'll keep everyone updated on incoming events where Roboplant can be seen and who knows, maybe even tried.
This is all for May, we hope it was interesting reading. In June we are planning to finish off new decorations, work on adding new ways to manage your energy and water, and finally do some technical work to improve the game performances.
If you fancy knowning more details or just want to have a chat with us please join us on Discord or subscribe to our newsletter. Here you can see more about us: linktr.ee/roboplant

See you soon!