Hello everyone,
Wow, August is already around the corner and we haven't even noticed! Maybe it's because we had a lot of fun integrating new features into the game or because you know, summer always goes by too fast. Nevertheless, it's time to stop for a moment and do a little recap on what's new in the game.
A new way to make profit
Drum roll…🥁🥁 We have a new exciting feature in the game! To enable you to earn more money and increase your reputation as a company, we have decided to add a contract section to the game. In this section, you can choose a contract to accept and then go on to fulfil it by growing the required plants and quantities. Contracts are offered by large companies or small groups, have varying degrees of difficulty and can be accessed according to your company reputation.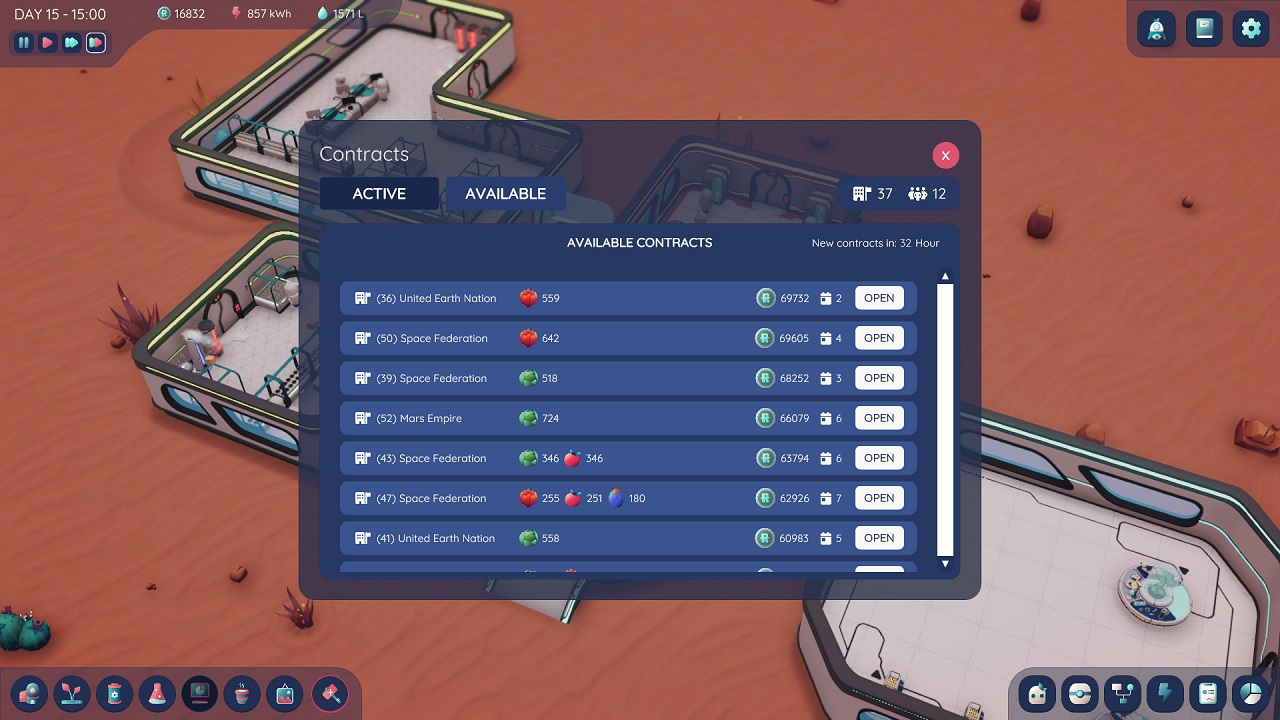 If you succeed in fulfilling the contract in the allotted time, you have the chance to earn money and also increase your reputation. If, on the other hand, you fail, then you will lose money from your earnings. Ready for an exciting challenge? 🔥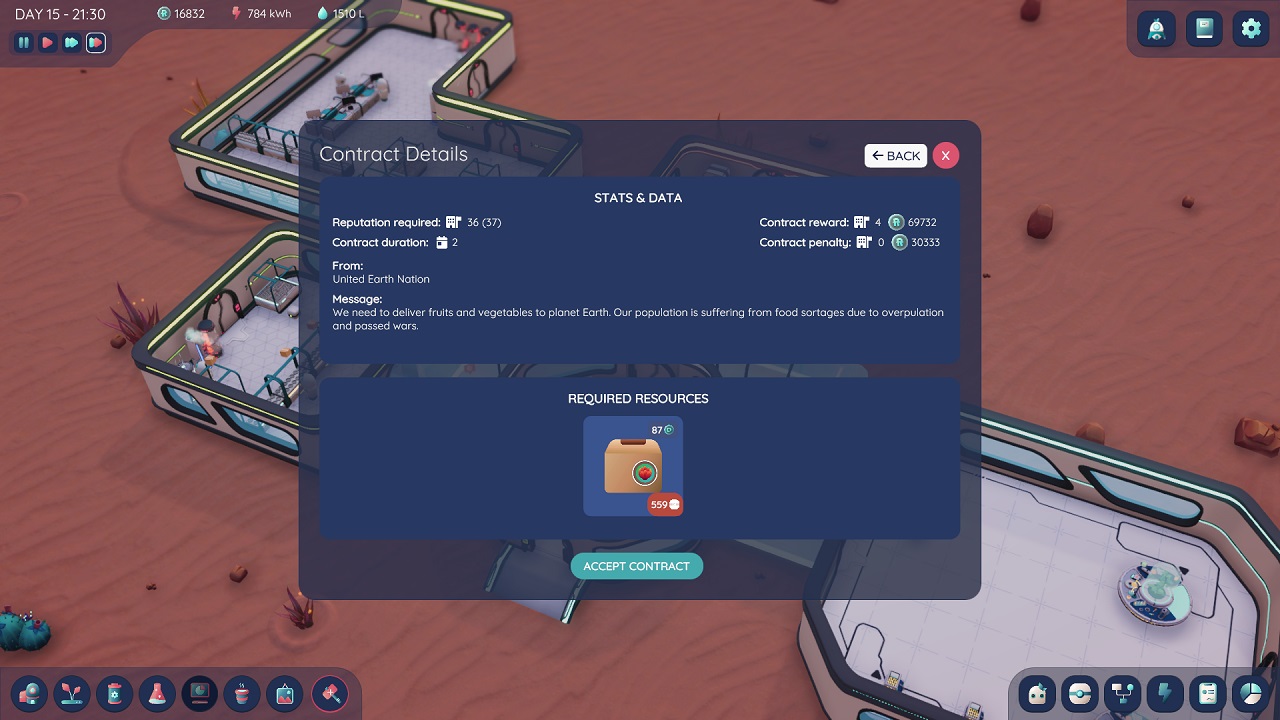 New room, doors and corridors layouts!
We spent the past two weeks designing and creating new layouts for our rooms, doors and corridors because one of the feedback we received in the past was that rooms were not enough captivating. In addition, the door was too narrow and it often happened that our Beebops got stuck.
For these reasons, we decided to give the door an arched shape - certainly more in keeping with the general style of the game - change the corridors and design new rooms with more original and dynamic shapes.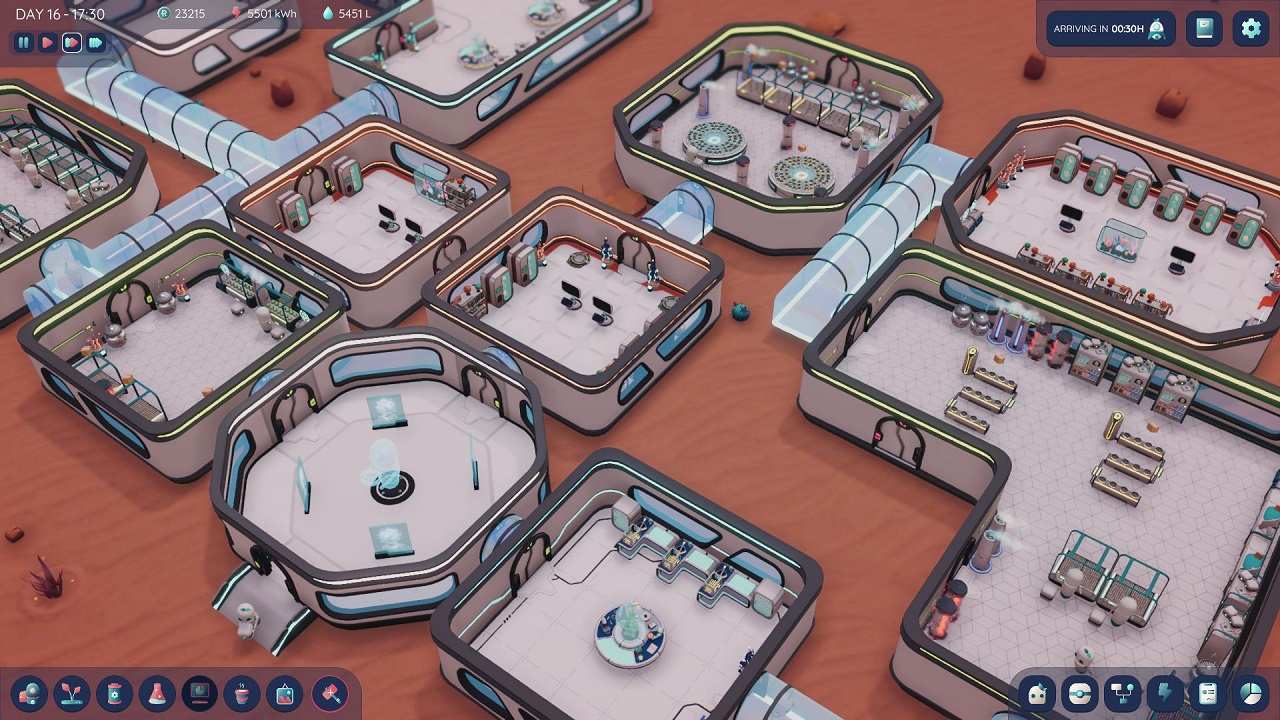 We came up with an L-shaped room and a T-shaped one, an "almost" oval room and an "almost" hexagonal one. In short, we had a lot of fun! The rooms will be added slowly within the game (we are still working on refining and optimising the textures) but we are already starting to see a big improvement in terms of base building possibilities.
Keep track of your expenses
We wanted to give you a tool to keep track of the expenses in your business and to see where you can reduce costs and improve profits. In this panel you'll be able to see everything splitted by category so you'll have a clear understanding of it.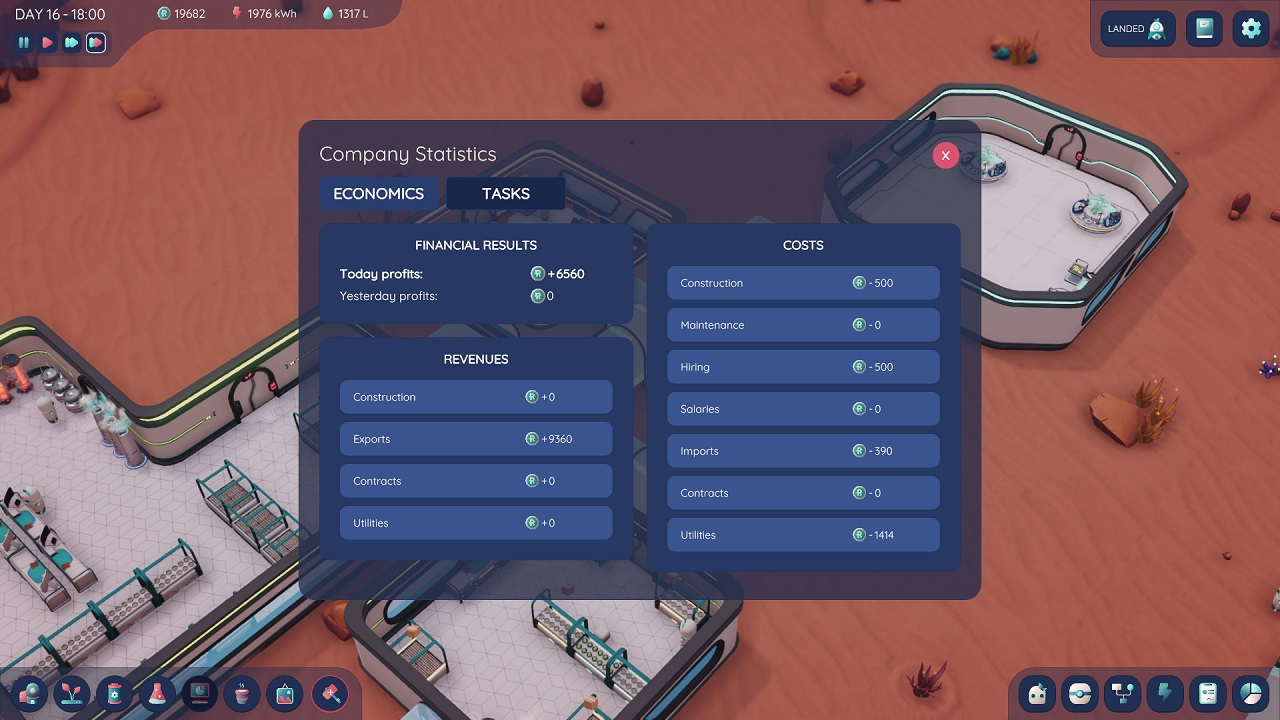 But there is more, when we play we always wonder if the number of workers is optimized. Now you can check if there are too many tasks that need to be done. And if so, you'll need some extra workers.
We joined an event and we are going to join one more!
In July, we had the fantastic opportunity to participate in the #colorsofindie competition organised by Mooneye Studios. We were selected among the finalists and had the chance to chat with the organisers of the event who liked the game and the idea! Unfortunately we didn't make the podium but it was still very interesting to participate and learn about other beautiful indie games.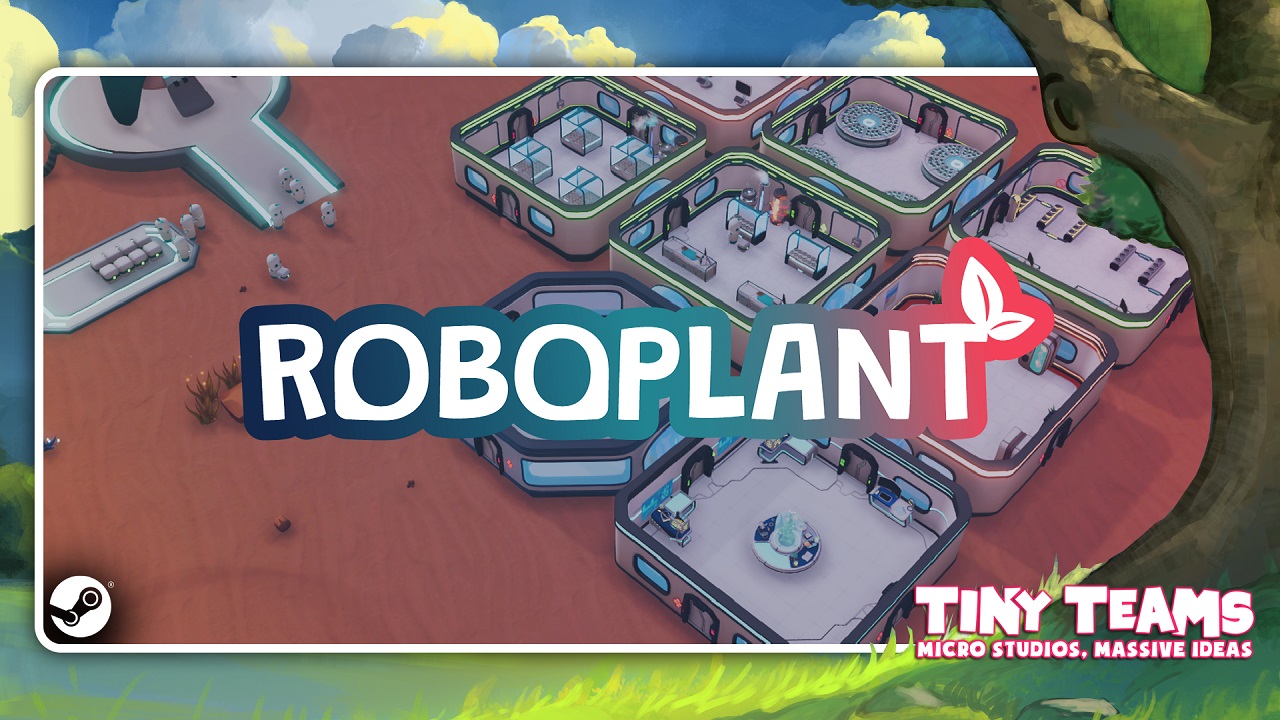 In addition, as we are writing this blog article, we are working on getting the game ready for another very important event: #TinyTeams2022. The latter celebrates indie games created by small studios of up to 5 people - our studio only has 3... actually 3 and a half if you count our little mascot Leia!
So, we look forward to seeing you all from 1 to 8 August on the Yogscast Game Twitch channel.
And that's it for the month of July! For August, however, we are planning to introduce two new plants into the game, one terrestrial and one alien, add more rooms and improve the contract section.
If you'd like more details or just want to chat with us, please join us on Discord. Here you can see more about us: linktr.ee/roboplant
Thank you very much for your time and see you again in a month or so!