ROAD TO HOLLOW HILLS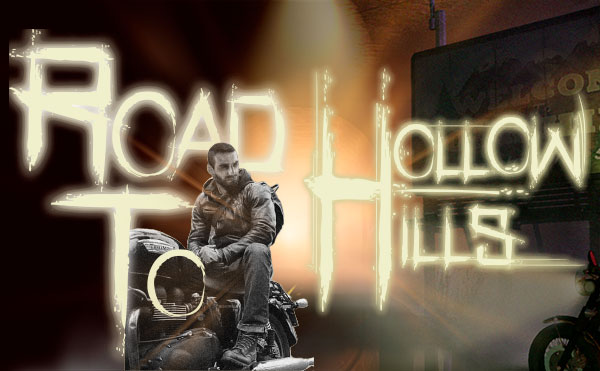 Road to Hollow Hills will be the final demo for the game. It will include a map to taste what's is coming in a hopefully fully released version. The game has gone a long development, changing a lot meanwhile we, as a team, learnt to use Unreal Engine 4. But now, we feel we need to conclude the game.

So, what's will be included in the demo other than a map? Let see the changes...

Prototype evolved from first person mode, to third person mode fixed camera if you played the last release beta. Where it will not totally discarted, for now, demo will feature Third Person / First person view.
Game always wanted to be an adventure, first and foremost. That feeling it will be highlighted in the demo. Many puzzles, and items will be need to be found in order to advance. And usually in not particular order.

Combat has evolved. Now is a little bit more interesting, with more options. But bear in mind, main character is not an action hero. You can now evade enemy attacks, and do many different attacks with the weapons you might find. Stamina was added for weapons and evade movement. As usual, player can punch and kick as the last resort, but do not count to win if you are forced to use it.

Character attributes can be improved by using experience killing monsters and find solutions for puzzles (or even finding special places) but more importantly, it will depends of the equipment you choose from the begining of the game, and what you find ingame. This is not a RPG, but players who wants to explore, will be rewarded with many secret places and secret shortcuts. Players who invests their exp can have more health, increase the stamina or even make more damage with melee attacks.


Player can choose the difficulty of the game, by tweaking two important parameters:

PUZZLE MODE:

Adventure mode. Players will receive hints for puzzles, key items and also the game will remember them any important places. So players will never be really alone in that regard.
Inmersive: Player will not receive any hint. All by yourself. All alone. And yeah, even in the dark.

COMBAT:

Explorer: Player will face less enemies, they will inflict less damage. And also once an enemy dies, it will not respawn. Unless player choose to use an special item.

Brawler: This mode has more enemies, more aggresive, and most of them, they will respawn if you die.


Thank you for your support. The team is very happy with the progress of the game. And we truly hope we are making a fun game to explore, to enjoy... until next update!
-Nightwolf