Hi everyone!
After a couple of weeks of trying to get the basics down with our most recent game, Steam Chain, we feel like we have enough stuff to chew on and keep a steady rhythm here at IndieDB, hopefully keeping you all entertained! Without further ado, let's get right into it!
First up we have a small showcase of how the gears will work in the game and the creation platform mechanic coming into play. This still is in a very rough state with a whole lot of room for improvement, but it's a start!
Next, we also got some good looking (arguably) mockups for several sections of our game: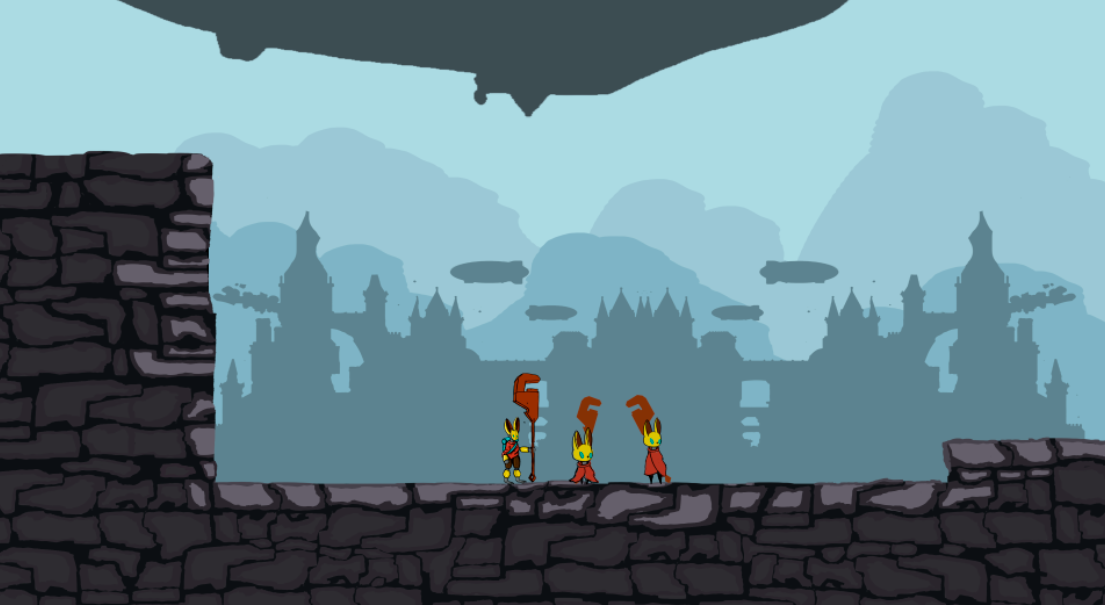 Here we tried incorporating different character designs to see how well they stood out, and we soon realized we can't really go overboard and over-design the character sprite since it's readability will be heavily reduced. Couldn't have seen that one coming... To be fair, once a solution is discovered the previous problem becomes much more trivial... most of the times hahaha
In this not that easy to see picture, we have have several approaches regarding background art for a scene, at least just the concept for it, since we find it much easier to block some basic shapes first, before starting to add more fine detail.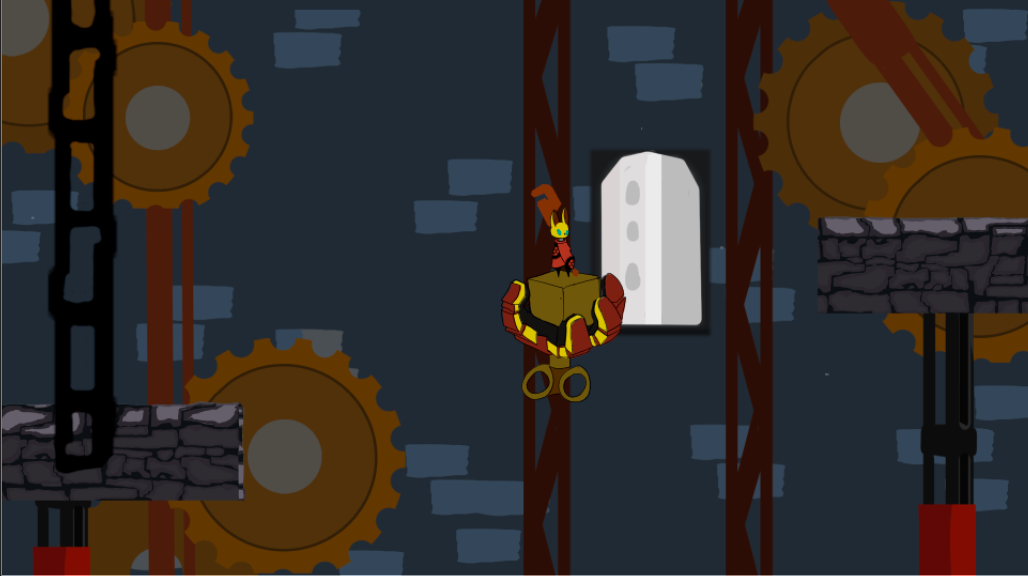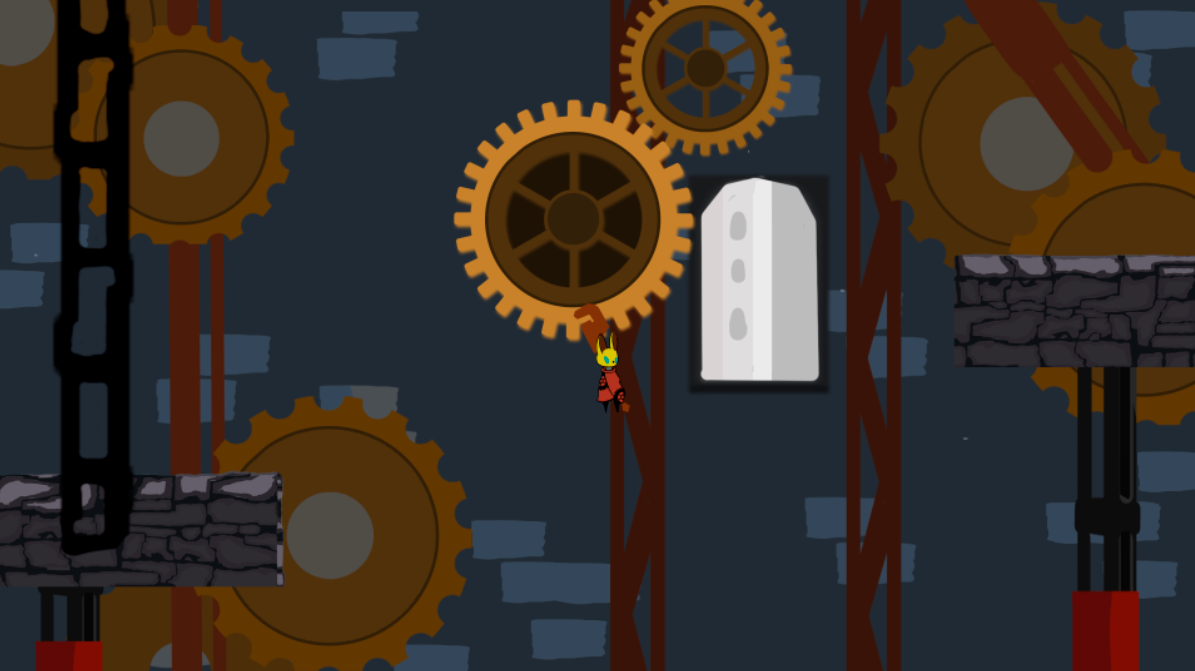 In these two we tried to visualize how the spinning gears and platform mechanics would look like, although we encountered problems in other departments like background art, so I guess you can't have it all!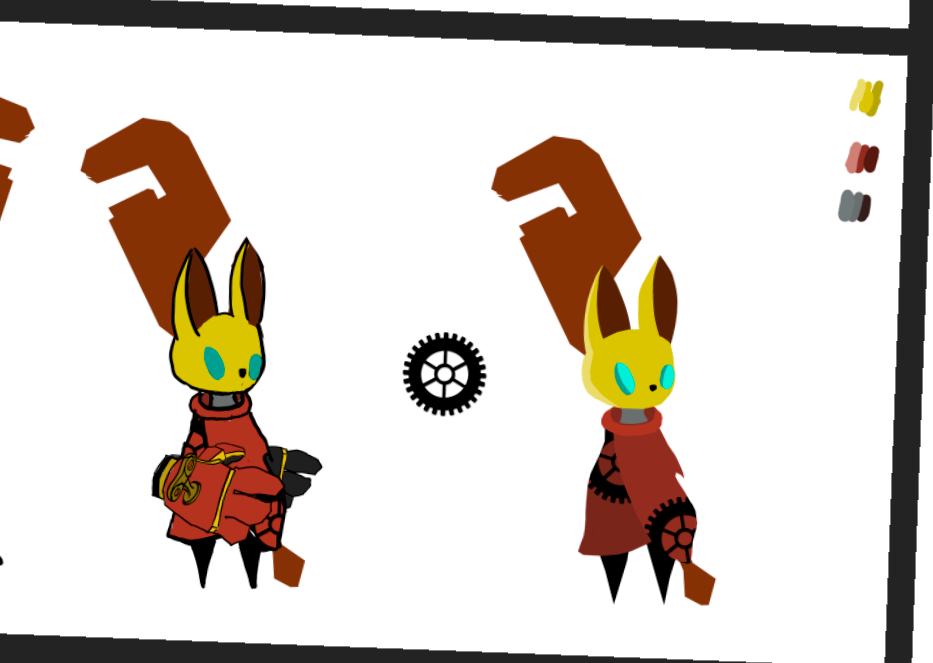 As a bonus, in case you've been wondering what does that little guy really look like, here you have some studies in all their glory!


And that wraps it up for this week! Feel free to tear our hard-work apart and give us your most honest feedback, it will be our pleasure! We'll be back real soon (which is to say next week) with our further developments with Steam Chain, but in the meantime feel free to check out our stuff here at IndieDB, or if you're feeling a tad more adventurous, support Wild Lynx Studios and Steam Chain on the other usual platforms, some of them are pretty great!
Twitter: Twitter.com
Instagram: Instagram.com
Youtube: Youtube.com
If you've read all the way down here, thank you so much, and see ya!