Play the Resonant Blade Demo for PC + Mac now!
---
Harness the power of music to battle The Corrupt Automata and bring harmony to the world of Terra in this 2d sci-fi action-adventure!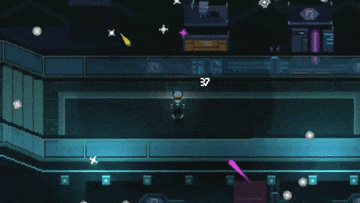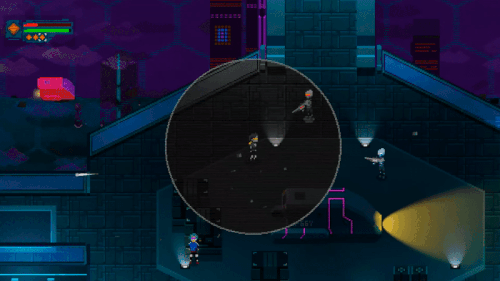 ---
TECH DEMO FEATURES:
Fight your foes with sonic-powered attacks and combos.
Scan for resonant tones to exploit your enemies' weak points.
Listen for resonant tones to solve puzzles and discover secrets.
V0.0.2: BUG FIXES!
[ 6. 19. 2019 ]
The Resonant Blade Demo 0.0.2 Update is live! Lots of bug fixes and some other minor additions.
Bug Fixes:

Set a fixed full screen resolution to keep UI/HUD elements on screen

Fixed boss HP bar bug. Fills up at normal speed now.

Removed dev command inputs

Updated physics movement and time to scale correctly.

Fixed a bug where the player gets stuck in a knockback state from a turret projectile.

Fixed Quit Menu opening on top of Controls Menu

Boss fight (Krax) - fixed jump attack where Krax gets stuck on the ground sometimes.
Art/Animation/UI:

Make Proto Labs Telepad Light up after speaking to Cid

Created new UI window for Quit Menu

Made Resonant Crystal colors on the selection wheel much easier to see while scanner is on
Other:

Added 'Enter/Return' as a confirm button for menu selection at the title screen.
To report bugs and leave feedback: Forms.gle
Thanks for playing! More updates coming soon...