We're just about ready to roll into our next phase of development, and so it's time to let you in on our housekeeping business.
New Forums!
The current Renegade X forums served us well (not really), but it's been needing some visual and technical upgrades. We will be migrating to a new phpBB3 forum this weekend. The new forums will require a password reset, so before you say that your old password doesn't work, please press the "Forgot Password?" button once the new forums are up. You will know the forum has changed when the layout looks different from the current one. And it'll actually be decent this time, we promise.
Beta Testing - Phase II
In March, we put out an application to our Phase II closed beta. For a long and tenuous application, we had an overwhelming response. We are happy to announce that roughly 75% of the applicants have been accepted and will be hearing from us on April 30th 2013. We will then give the testers some time to get cozy and familiarize themselves with the rules and tasks. The internal beta will start in May 2013.
Progress has been great. The game is running smoothly and most of the core features have been completed. A lot of polishing and bug-fixing is necessary, and we hope to be focusing on that in the next few months. Overall we are very excited to be starting our first rounds of major testing, and we'll be sure to show off some new footage in a little while.
Mesa
Mesa was a stock map for the original C&C Renegade, and it has now been remade. You can check out our full story on the map here: Renegade-x.com
Below are some fresh new images:
Mesa is the first map that would feature the blue Tiberium that C&C Tiberian Sun made famous. Blue Tiberium is more valuable, but it is also explosive and therefore more dangerous to both infantry and vehicles.
Flak Cannon
6 months ago, we announced in our Game Design videocast that the GDI Tiberium-based weapons would be exchanged for new alternatives. This was a creative choice, and it was done because we believe that it is not in GDI's character to weaponize Tiberium. Tiberium and chemical weapons has been more associated with Nod in the C&C universe, so it was strange that GDI had more Tiberium weapons in C&C Renegade. As we've said in a previous update, Patch's Tiberium Flechette was exchanged for the new Tactical Rifle - the incendiary weapon featured in Black Dawn.
Moreover, because the same GDI character (Sydney) was used twice for two different character classes, we decided to exchange the 150 Sydney character with Angus McFarland from Black Dawn. This way we could avoid confusion in multiplayer with having two "Sydneys". Since her Tiberium Autorifle was removed from the game, we've created a new weapon: the Flak Cannon.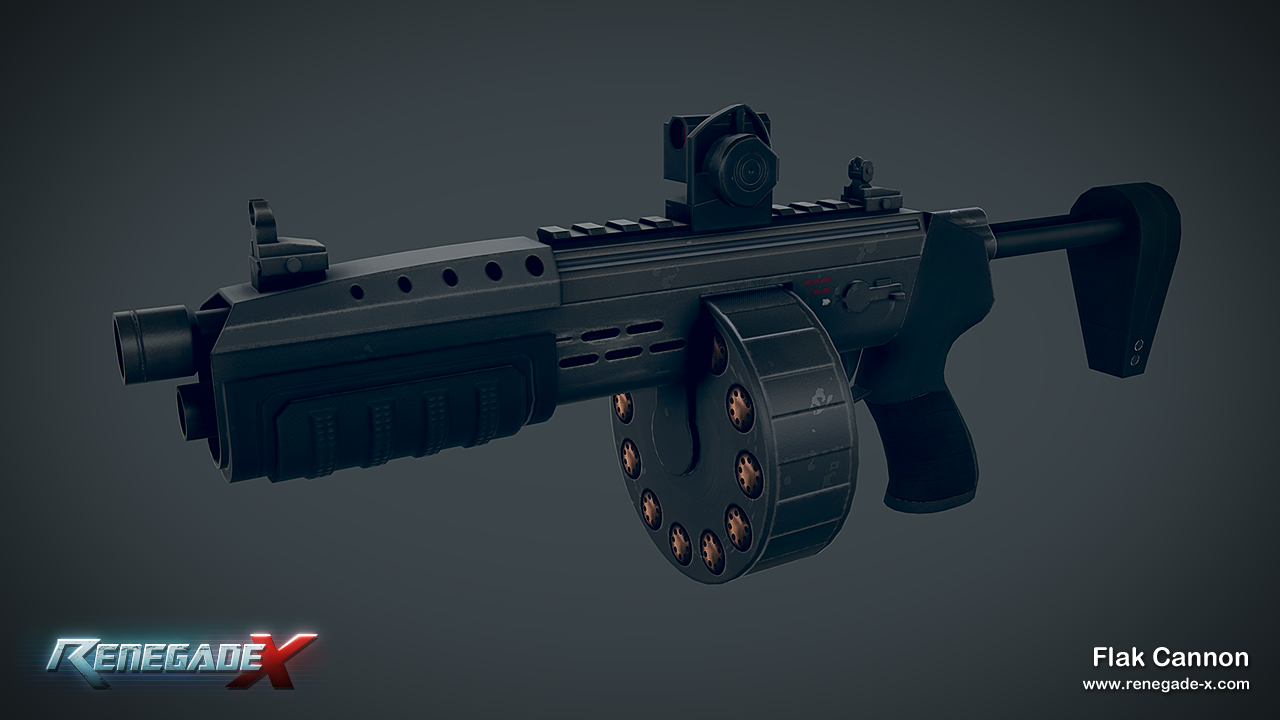 Not only did the Tiberium Autorifle not fit GDI, it was seldom used in multiplayer. The new Flak Cannon works much like the Unreal Tournament gun. It has two fire modes: the primary fire shoots flak shells that disperse with distance, and the secondary fire shoots a flak grenade. Since Nod's 150-credit weapon worked like an upgraded Flamethrower, we thought it would be befitting if GDI's 150-credit weapon worked like an upgrade of GDI's basic infantry as well. The primary fire resembles the shotgun while the secondary resembles the grenade launcher.
"The McFarland" will cost 150 credits, and it is most effective in close-quarter combat.
ChemSpray
The Nod Chemspray is the answer to the GDI flak cannon. It fires a deadly toxic gas that leaves a long-lasting poison effect on enemy infantry. The Chemical Warrior will also be given a Tiberium suit that will allow it to walk on Tiberium without harm. Check it out: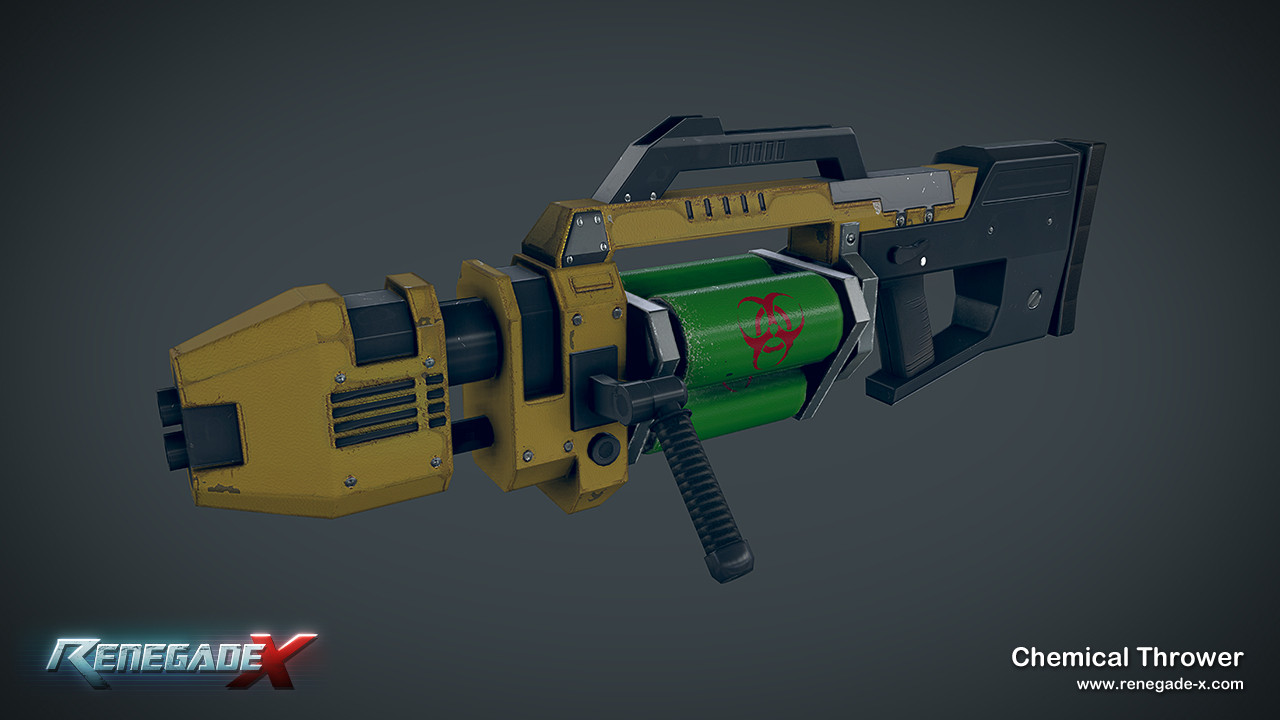 That's all for today. Keep an eye out for more updates.