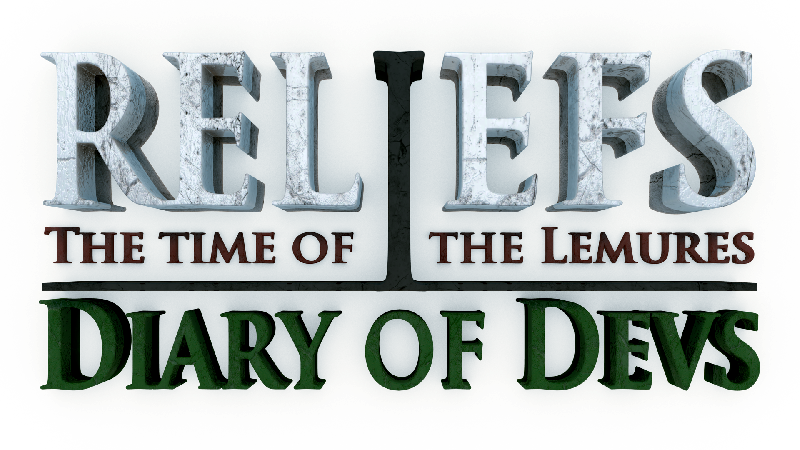 Hello everyone!
For this Diary of Devs #26 I have prepared a small video to show you the gameplay of Reliefs with the new game engine, Unity.
It is not easy to explain how the game work, a video is more simple!
- Actually, in the game you can walk forward, backward and on the sides.
- You can run and jump with a double jump.
- If you run and jump on a wall you can do a double jump on the wall to jump higher.
- You can climb on the ropes or on the walls.
- You have also the possibility to crouch you.
- And you have a torch, that you can drop or take on the floor because if you have a torch in your hand, you can not run or jump.
- Also you have a spear with ropes join to launch on the wall (wood) in order to climb on the high walls. But this part of the gameplay is
not finished for the moment, that's why it is not visible in the video.
Thank you everyone and see you soon for the next Diary of devs!