RELEASE THE DRAKKEN!
Over the holiday break, we've been a bit quiet here on IndieDB, but that doesn't mean the work has stopped. In fact, we were able to add another unit to the engine! Our first ariel unit: The Draaken.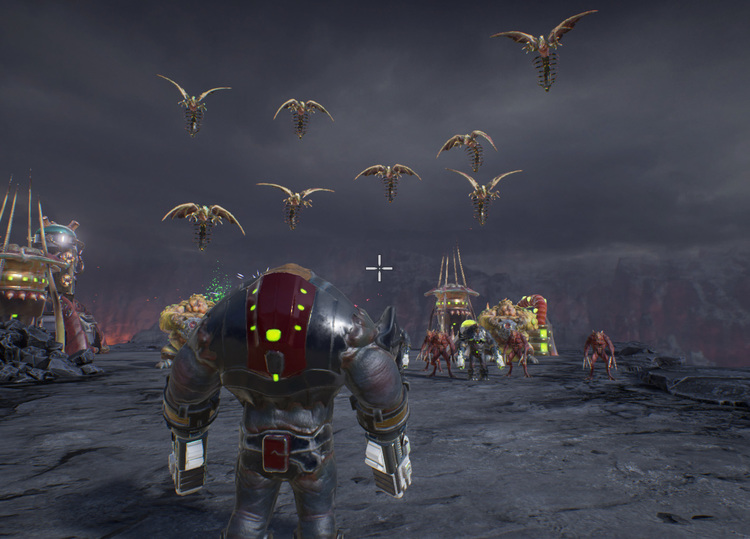 "Fly above your enemies and unleash a barrage of machine gun fire upon them. Or perhaps you would rather spend your time incinerating flesh instead. Now you can with the Draacken! This week we started unlocking the Draacken unit for gameplay testing. Over the next few playtests we will be turning on features of his abilities for balance. More on him coming soon!"
We've also done some additional work on our menu and HUD. You can read more on our blog HERE.
UNIT SPOTLIGHT: DRAAKEN
In celebration of the Draaken making it's way into the engine, why not take a moment to learn more about him? Here a few features you can look forward to when playing this ariel unit:
Aim! Fire! The Draaken uses it's tail as a machine gun for it's basic attack. Used in both RTS and FPS mode, this is a single target attack and has a nice long range to reach those enemy units on the ground. Careful though, if you use it too much too quickly, it can overheat and will have to cooldown before you can use it again.
Burn baby burn! Upgrade the Draaken to unlock it's flamethrower ability. His tail can now be used to rain fire down upon your enemies! Shoot a stream of fire from your tail for a set amount of time and move back and forth for a sweep attack.
Dive Bomb! Sometimes, you just gotta get in close. You can use the Draaken to dive bomb other ariel units or certain ground units to interrupt their attacks. The Draaken is definitely a unit you want on your team.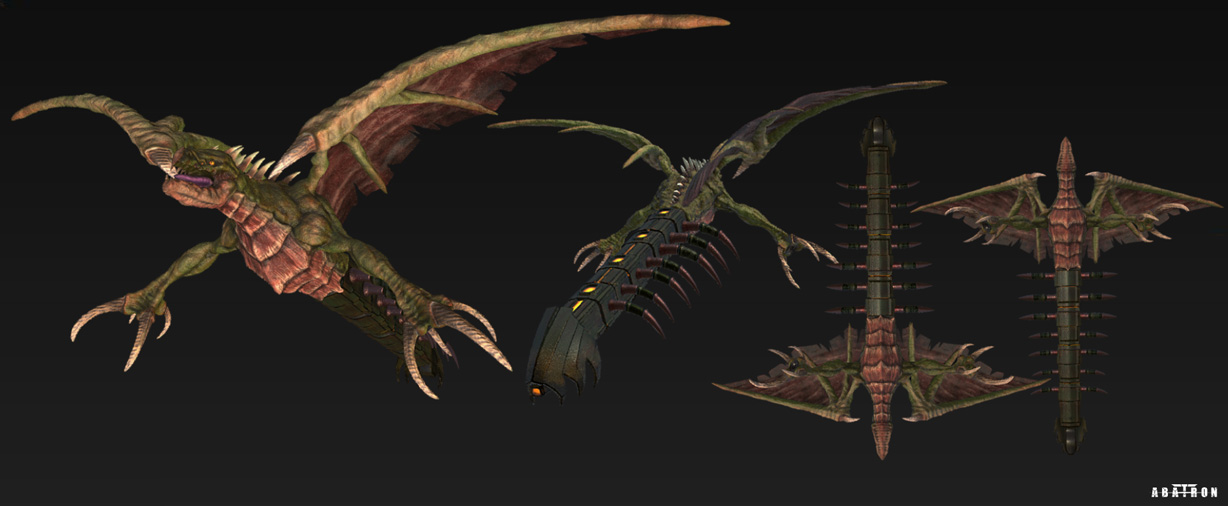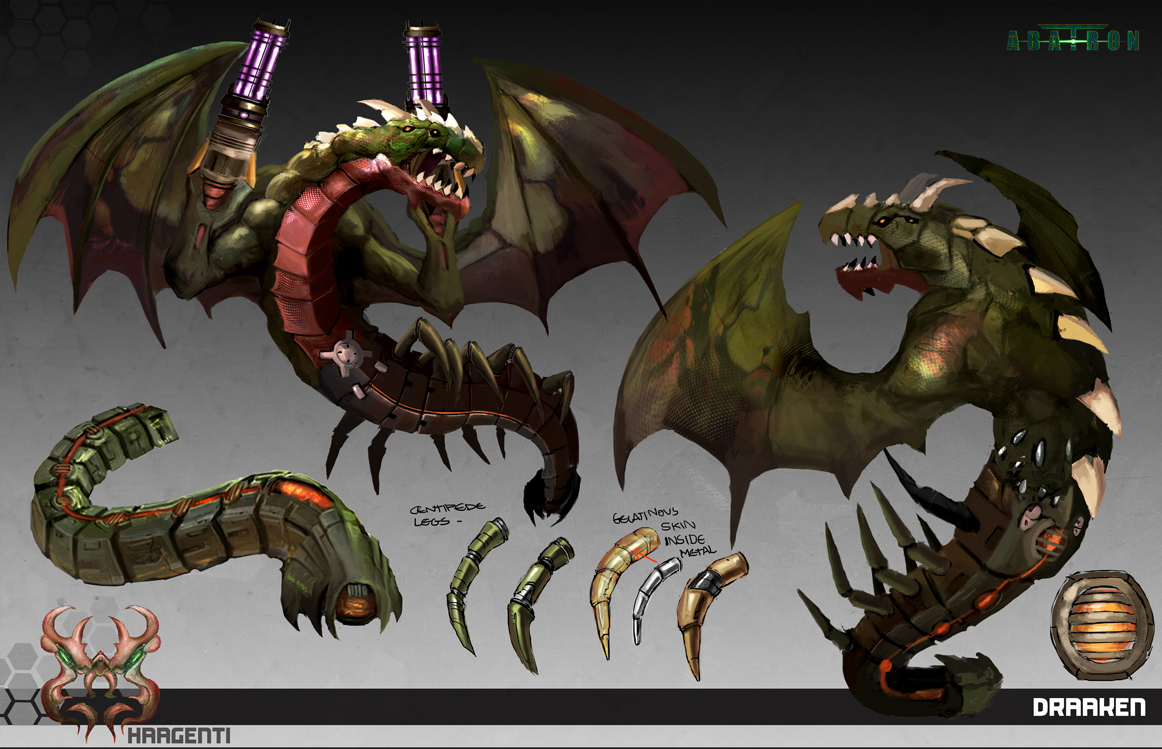 SWISS ARMY WALLS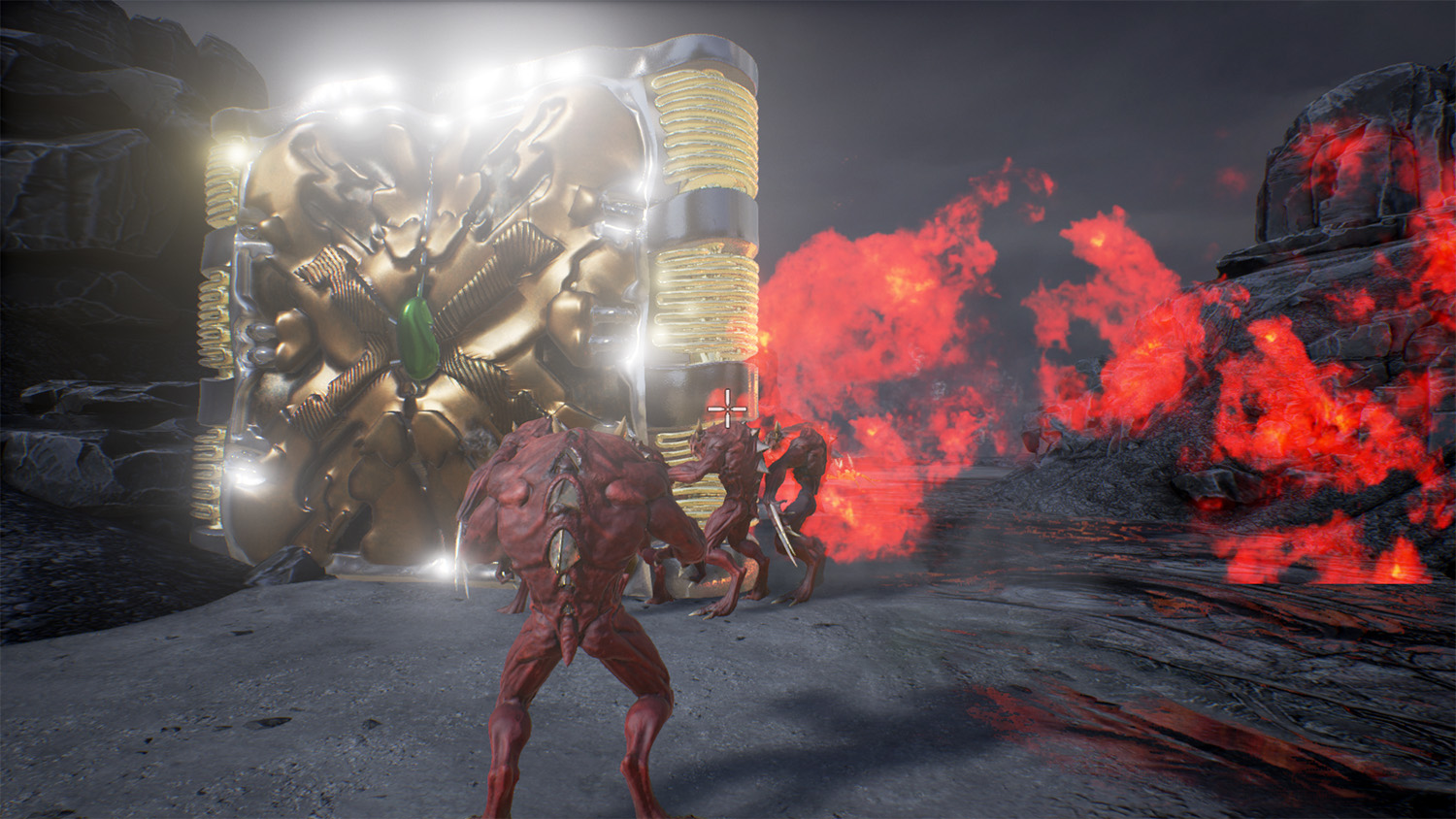 The walls in Abatron can do more than just create a barrier between you and the enemy. While that is a extremely important aspect to keeping your mana sphere from destruction, the walls have a couple other tricks up their sleeves.
Choose what kind of wall you want. There are 3 kinds: normal, heavy defense, and morphing. The normal is the cheapest, but can be upgraded later. The heavy adds an extra layer of of defense, and the morphing wall can be used as a gate to let units in and out. Great thing is, all of your walls can be used as gates if you have the resources for it. So that way you can release your units quickly no matter where they are in the base.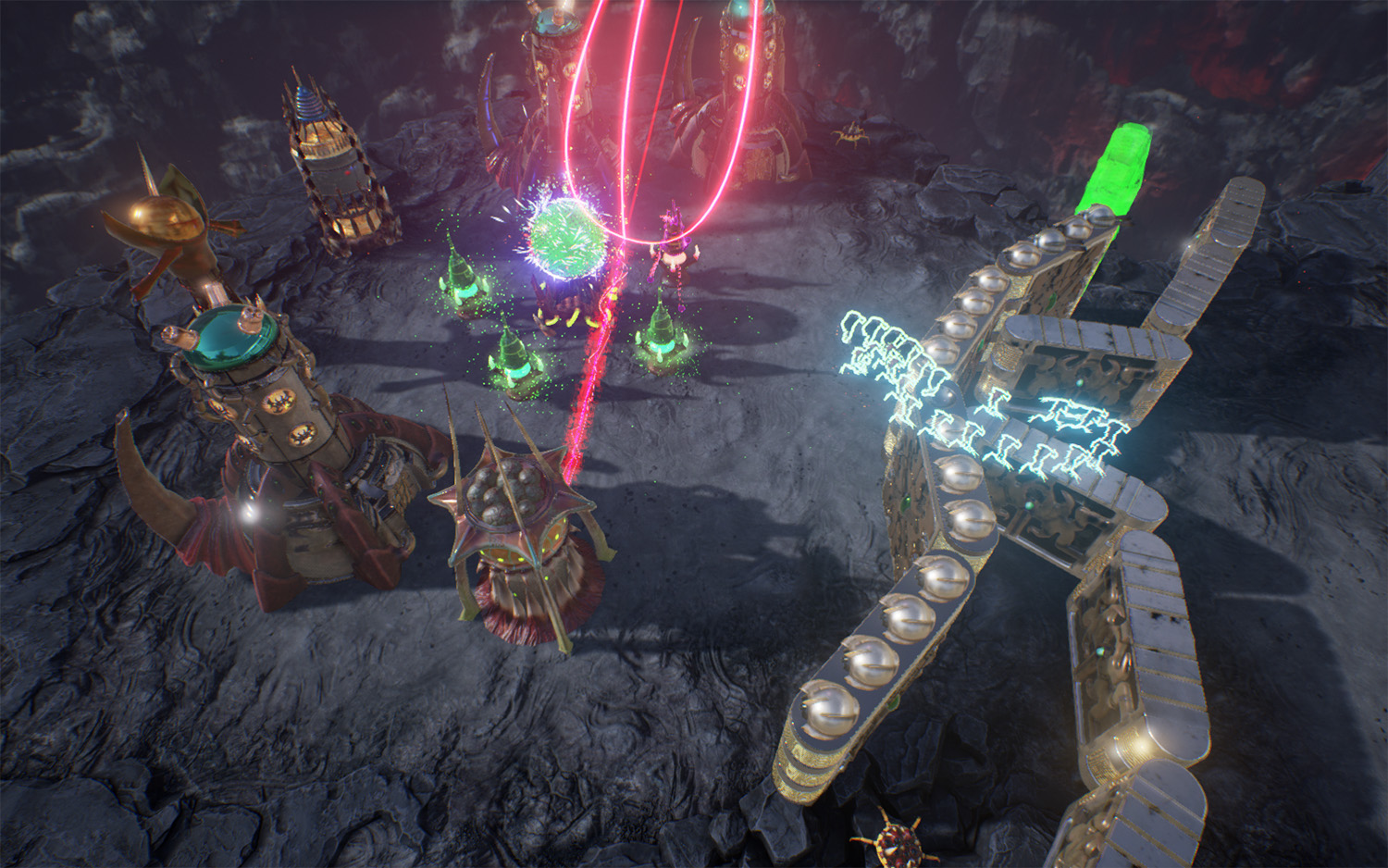 As an added bonus, all walls (except for the normal) can generate turrets. So now not only are your walls a barrier, but now they are armed as well! You will be able to create up to 4 turrets for each wall and can choose between either air turrets, ground turrets or laser turrets. The laser turrets act as both ground and air.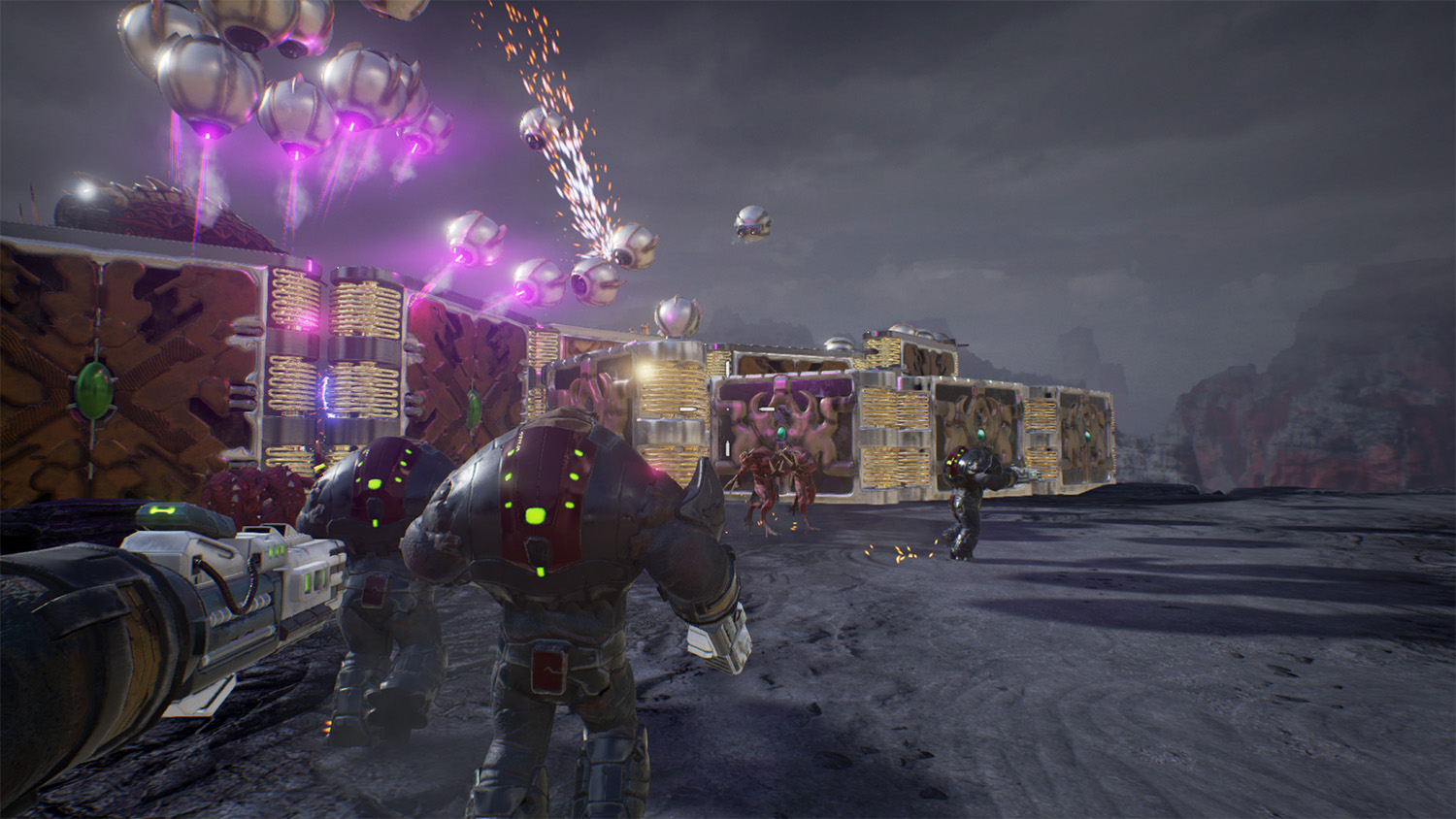 That's it for this week! Swing by our Facebook group or twitter page for more updates!