We have started on re-modeling the whole square and adding new textures. The old ones was to bad and needed to be replaced.
Heres the new steps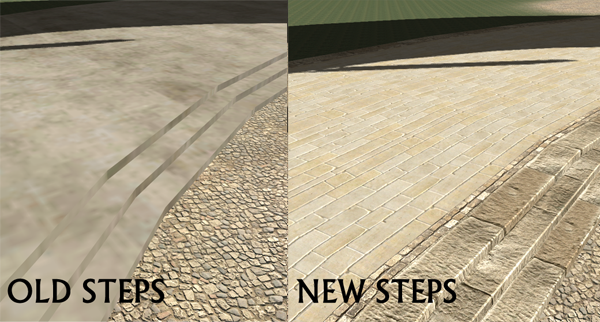 The Square is almost completly re-done and we just have some final details to fix. Once the square is done we are hoping to put together a small demo video.
New columns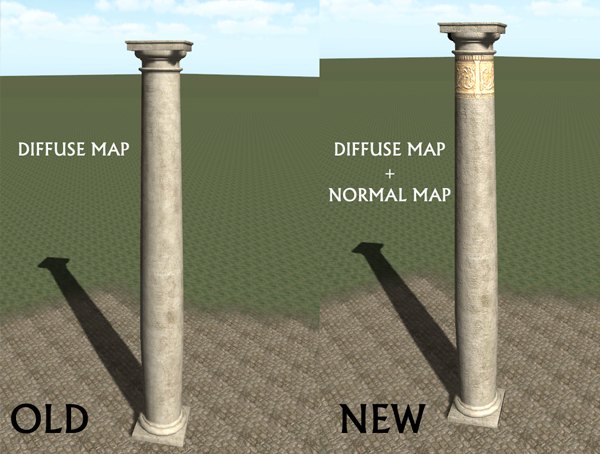 The square will be one of the bigger marketplaces in the game. The players will be able to find anything from armor and weapons to building materials. There will also be a small PvP zone.
New roofpart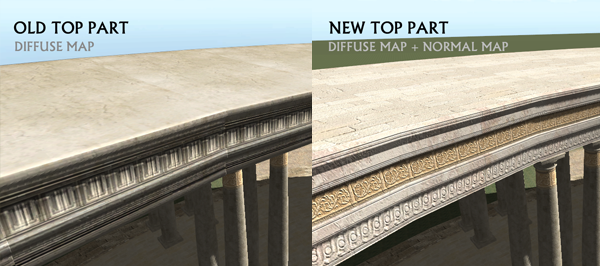 This huge square will be found in Rome. The other big market will be found in Carthage along with the biggest harbor.
A small preview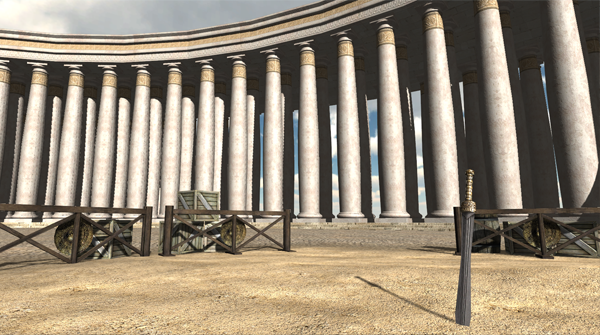 More details will be added and along with some NPC:s
Hope you guys like it :D