Hello!
Since Rapture released a few days ago, I've been working hard to address any bugs or balance issues that showed up. Today I'm going to go over the new features added in the 1.1 and 1.2 patches.
New Player Experience
Since the release of Rapture several adjustments have been made to the game's balance. First of all, Rapture can be a bit harsh on players that are unfamiliar with the game mechanics, leaving them stuck in encounters that take forever to complete or worse.
In patch 1.2 I introduced a new Difficulty setting. As of now there's two different difficulty options, Normal and Easy mode. Normal mode is the difficulty setting that Rapture was designed around, and it will provide a challenging experience. Easy mode is designed for faster sessions and is the ideal difficulty for newer players. Enemies will scale less as the player progresses and elite encounters are 15% weaker.
In the future, I'd like to create a system for customizing the difficulty even further, allowing you to edit the dungeon generation directly, such as how many rooms, enemies, relics to generate per layer, the amount of credits earned and even enemy scaling. This system however, is far from being implemented.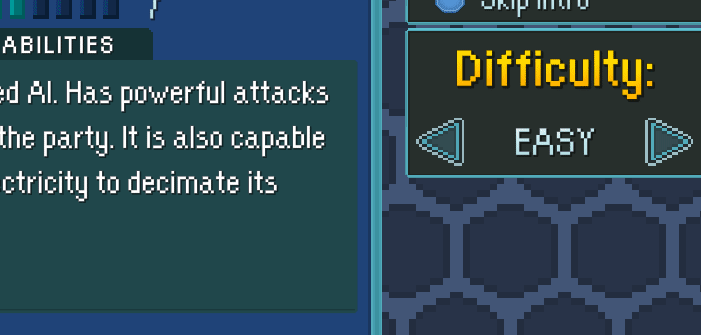 Balance Changes
Rapture contains a lot of customization and due to the nature of each run, your choices can make one party play completely different from another. Certain builds which focused on raising Defense and Resist were performing consistently well but were extremely slow, with battles often taking more than 30 turns to finish.
To address this issue I've introduced two new abilities that you can learn through the Data Crystal event, which scale directly off the user's Defense or Resist stat - giving characters who focus on raising defensive stats a way to output some damage. Furthermore I've added three new Relics to the base set of Relics, to even out the spread of defensive and offensive relics. The distribution of the base Relic set was leaning towards having more Defensive options so the three new offense oriented Relics should help balance it out.

Quality of Life Changes
There's been various Quality of Life changes introduced in the two patches so far in Rapture, such as being able to read character abilities in the party selection screen or letting you toggle Fast Mode on and off during combat. I'm constantly working on Quality of Life changes that improve the player experience.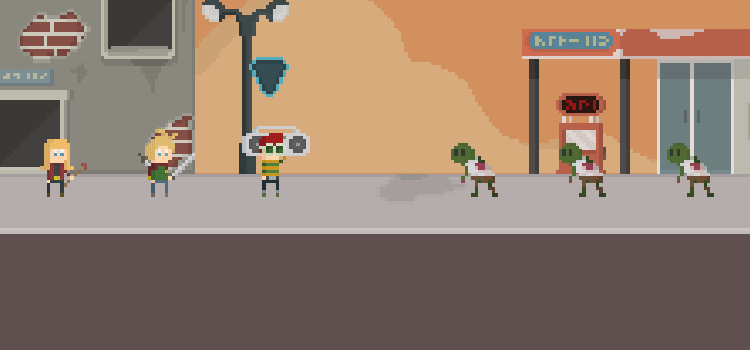 Demo, Official Soundtrack and Ambiences
In other news a Demo of Rapture is now available through the Steam store. The Demo will allow you to use 10 out of the 16 characters and explore the first layer of Rapture. If you've been on the fence about Rapture I strongly recommend you give it a shot.
Furthermore, we've set up a free OST download for Rapture, which should be available within a couple of days. This OST includes all four tracks composed by Jesse Myers for Rapture.
Finally, some of the environmental ambiences for Rapture have been uploaded by on youtube by Konstantin Stelmach, the Sound Engineer who worked on sound effects and ambiences for Rapture.
If you're interested in Rapture you can find out more in the game's Steam page below:
Thank you for taking your time to read through this update, I hope you've been enjoying your experience in Rapture so far! Stay tuned for some more content-focused updates soon! As always you can contact me via Twitter or through Discord.