ProtoHunter's Summer; Weapons, Music, & Character Updates
During the summer, ProtoHunter has been constantly evolving and getting updates to further the vision of Isaack, the creator of the game. So for the past couple of months, we have added a couple of updates to add in new weapons, music, main menu, assets, and even new character models. We will go through a brief description of each addition below. But first, please tune in on August 19th at 12 pm for the Puerto Rico Games Showcase where ProtoHunter and other local, Puerto Rico made games will be presented to the public.
Weapons
The weapons have been a fun thing to add in because it allowed us to bring in more of Isaack's creativity into the mix. As you can see in the videos below, two weapons have been added into ProtoHunter. With more yet to come! Below we have the launch trailers of both the Ion Repeater and the KNG Cannon.
Ion Repeater
KNG Cannon
Music
ProtoHunter now has new music made by Isaack too. Titled "Dying Valley", it is the menu theme that continues to give off the ominous vibes that we have been giving the game. With the soft piano and added trap beat influences, it surely brings in the vibes that we have been wanting to get from the ProtoHunter world.
Dying Valley
New Dread Box
The new Dread Box was added in to get rid of the stale weapons' box that was previously in the game. Just like the music, it helps bring in the vibe that we wanted to present in ProtoHunter.
Dread Box Before & After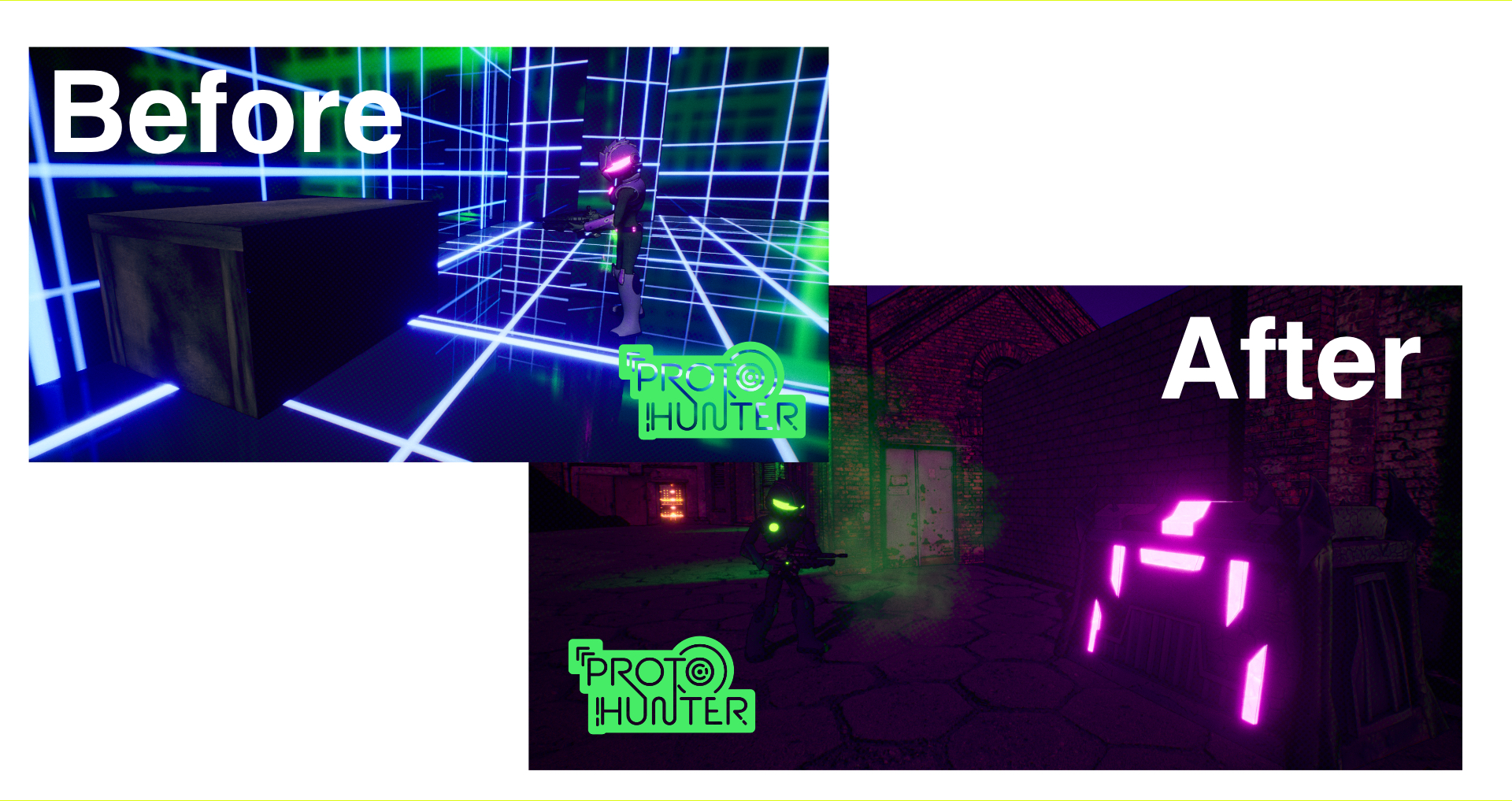 Coming Soon:
Character Update
Finally, we have the character update. We have updated the ProtoHunter along with giving him squadmates. This update will be released on the day of the showcase mentioned at the beginning of this post on August 19th for free. You can follow on Instagram (@TempoInteractive) for all the character bios.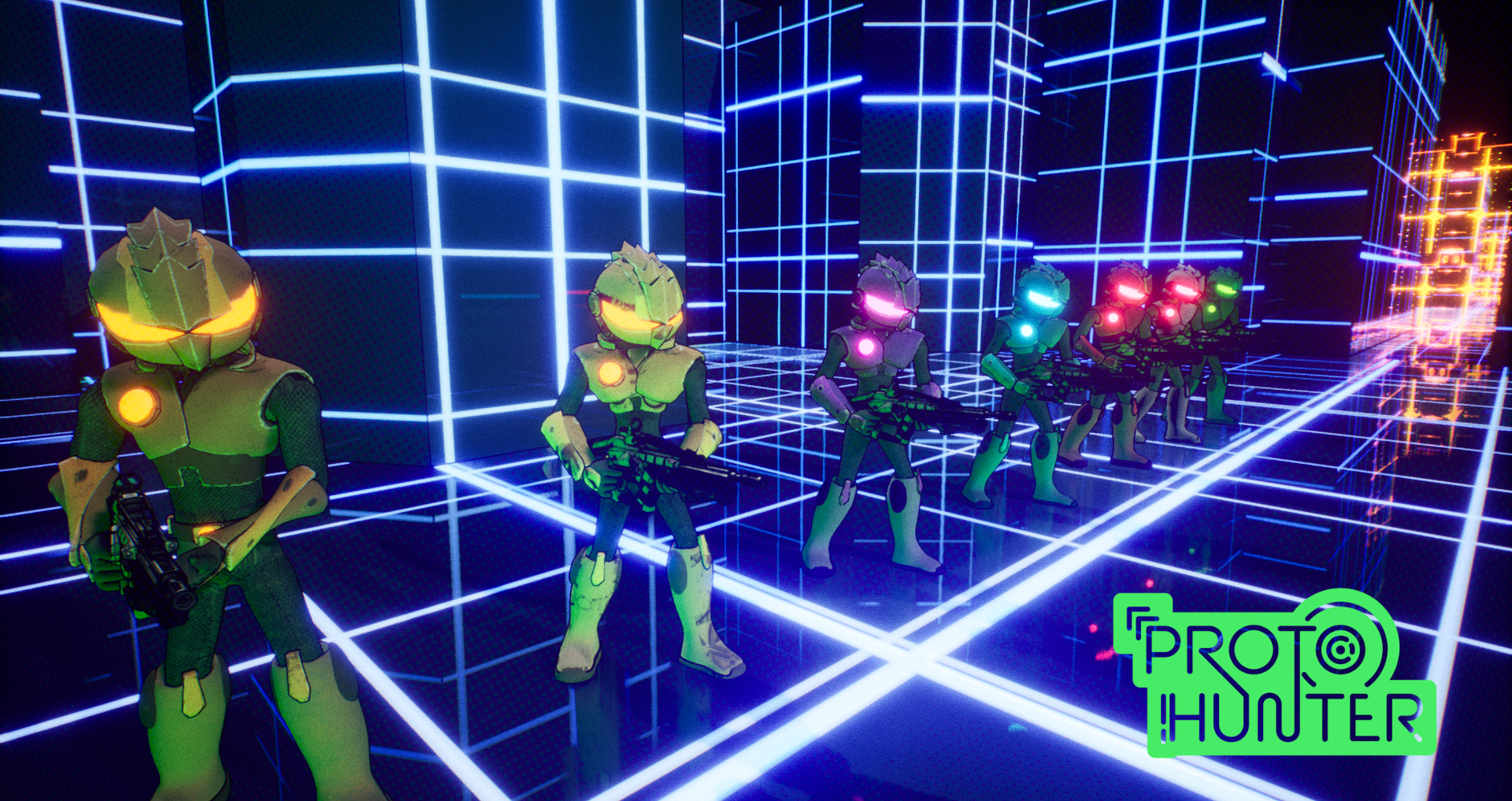 Menu Update
The menu will also be updated as we continue to give ProtoHunter its full form.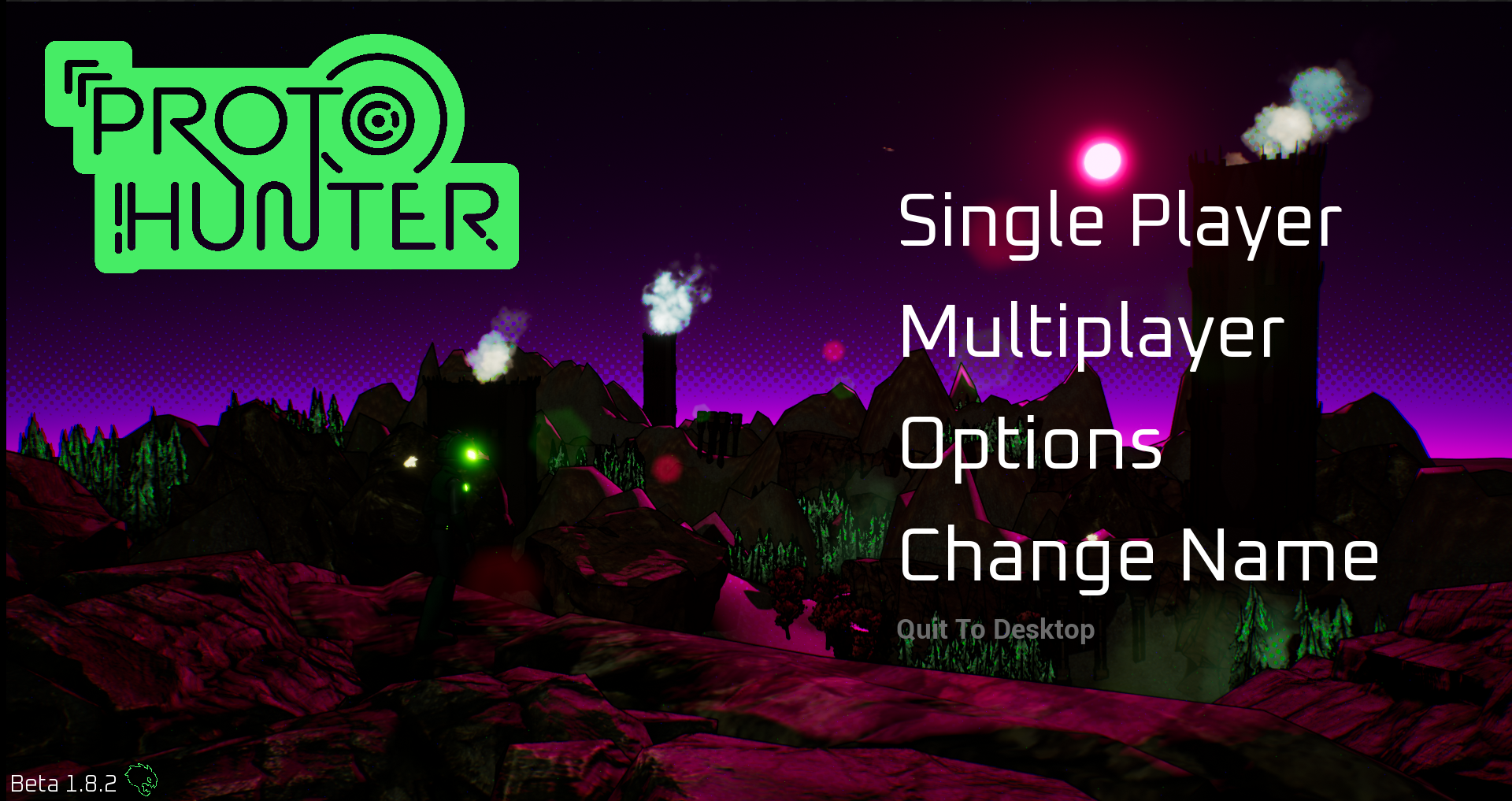 What to expect?
As we continue to form ProtoHunter to the way we imagined it to be, we will continue to update on the new things we have in store for the game. We are constantly working on new features and have a roadmap to where we want ProtoHunter so it can be one of the best games we can make. Thank you for your support!
In the meanwhile, check us out on our social media accounts and our itchio page embedded below.
YouTube: Youtube.com
Instagram: Instagram.com
Twitter: Twitter.com