The process for coming up with setting/world appropriate details usually involves taking ideas which have a root in technology of the real world and twisting it. In the case of the first image that base would be neon lights and exterior sign boards. The translation is fittingly straight forward, hazardous, massively wasteful, and a bit overzealous. The signboards use flame in place of a gas with a current run through it. The silhouettes are possible shapes/configurations for signs.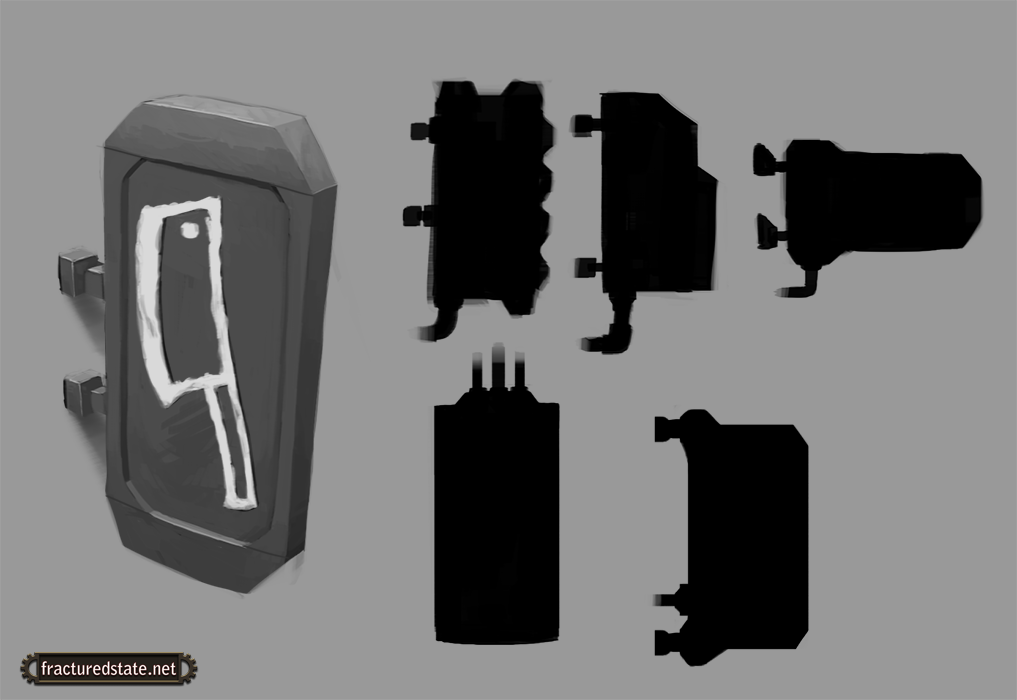 Next up are some monuments dedicated to the mineral which is extracted into the fuel that Laperia runs on and which allowed for the massive expansion and wealth of the Empire, a propaganda board, and another street lamp. The thought right now is that the cities will be full of propaganda of various sorts, possibly from both factions depending on who controls what.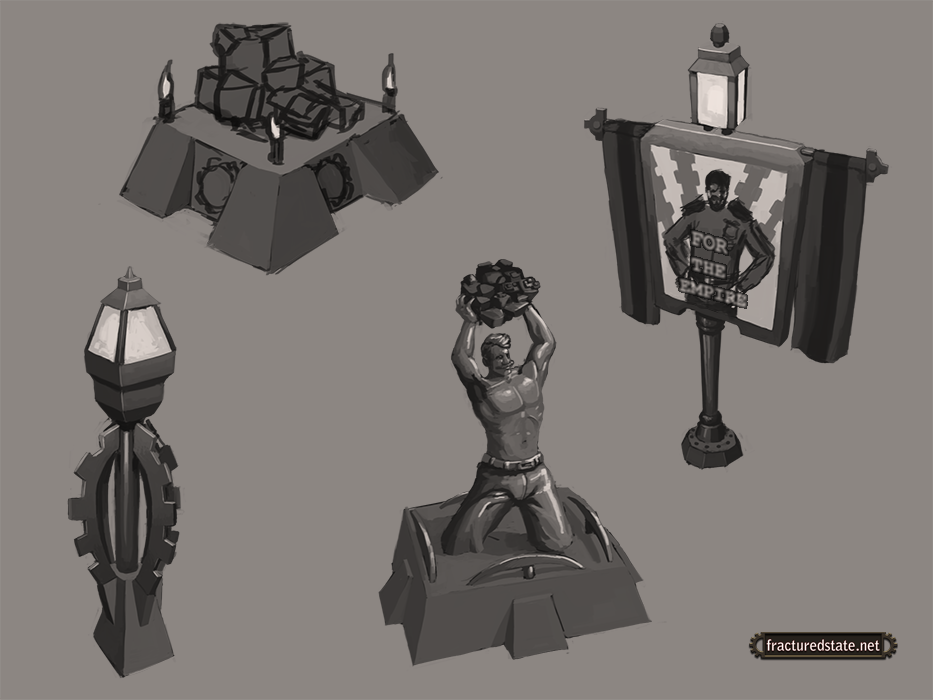 I also sketched up some early ideas for benches. The first would be an extension of the massive propaganda saturation with an overlooking board. The second utilizes the gear shape, but I think I want to use that less. I did get some ideas for other benches while sketching it though, so that is a quasi-success. There is also just a basic stack of crates with a pulled back tarp- another possibility for around cargo hubs/factories.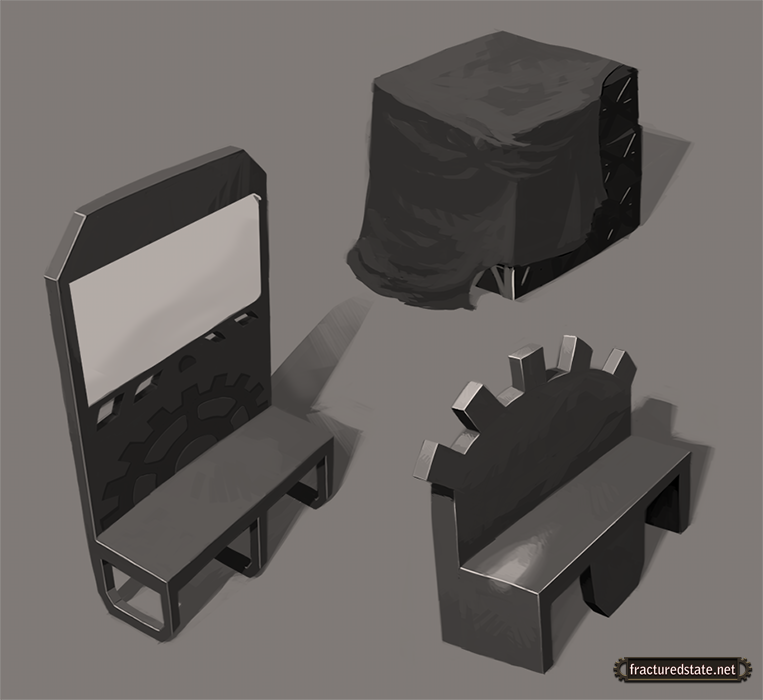 And last I have a redesign of the engines I had previously shown.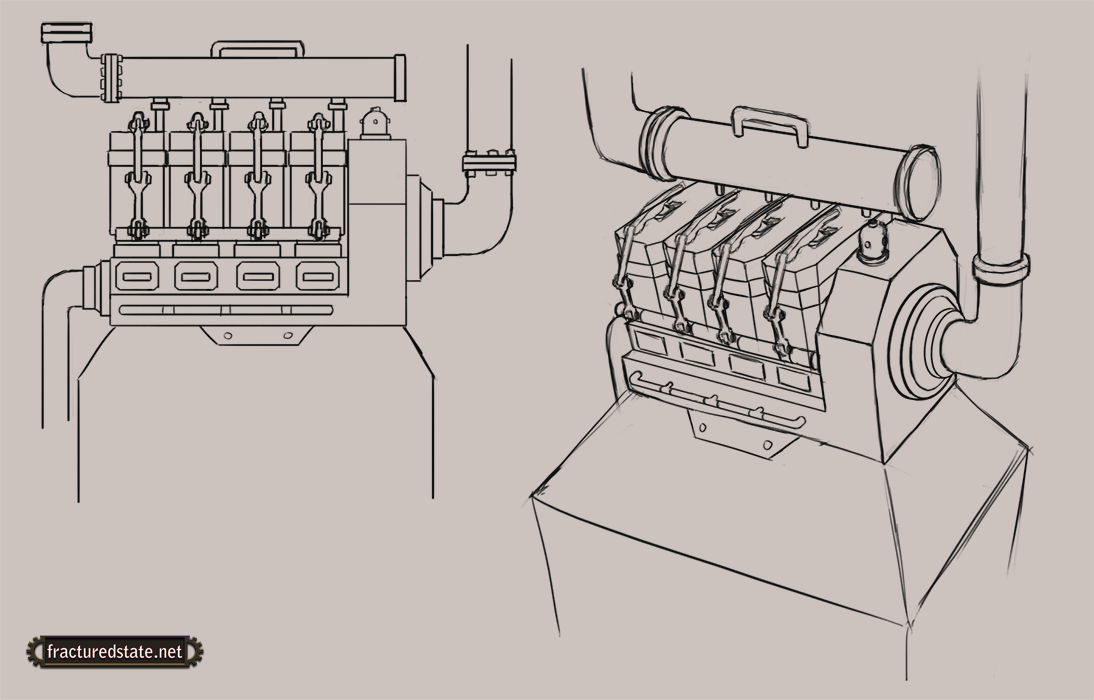 Hopefully this type of design can translate to vehicles and other props.