PROJECT DAGGER DEVLOG #2 : MOVING FORWARD
Welcome back to another Devlog of Project Dagger. Today, we have some exciting news and updates on the development of Project Dagger.
A MARK OF THE JOURNEY
We have a new logo.
You heard it right, we have finalized our design on the logo for our temporary name " Project Dagger ".The final game name has also been selected, but we will keep it secret until the game is ready to be shown in public.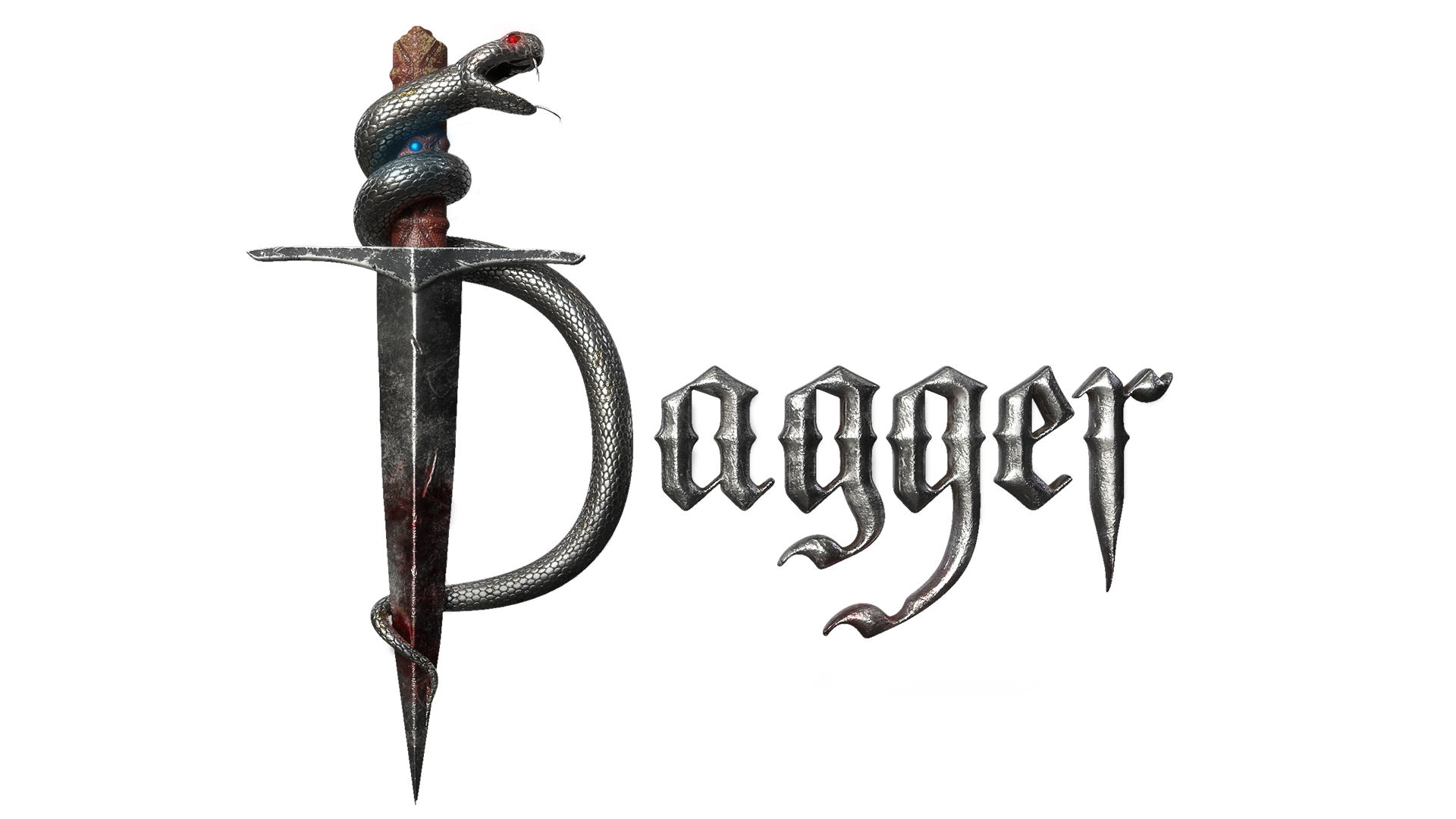 The word " Project " will still going to be included in the temporary title, but we decided not to include it in our logo for a clearer design. The Serpent on the Dagger has been refined and redesigned to reduce its ambiguity to be read as "Sagger". The Serpent on the dagger echoes the classic RPG Logo, but the serpent itself will have a significance in the game lore.
THE COMMUNITY
Today, we are thrilled that we are about to launch the promised Public Discord for Project Dagger. Feel free to join to get the latest informations about updates, news and more. It is also the place where you can discuss and give suggestions straight to the team.
You can join on link below :
Can't wait to see you soon in the community Discord.
DEVELOPMENT UPDATES
We are working hard to deliver the first area that will be playable as a teaser in near future demo. Here are teaser on what we have working on :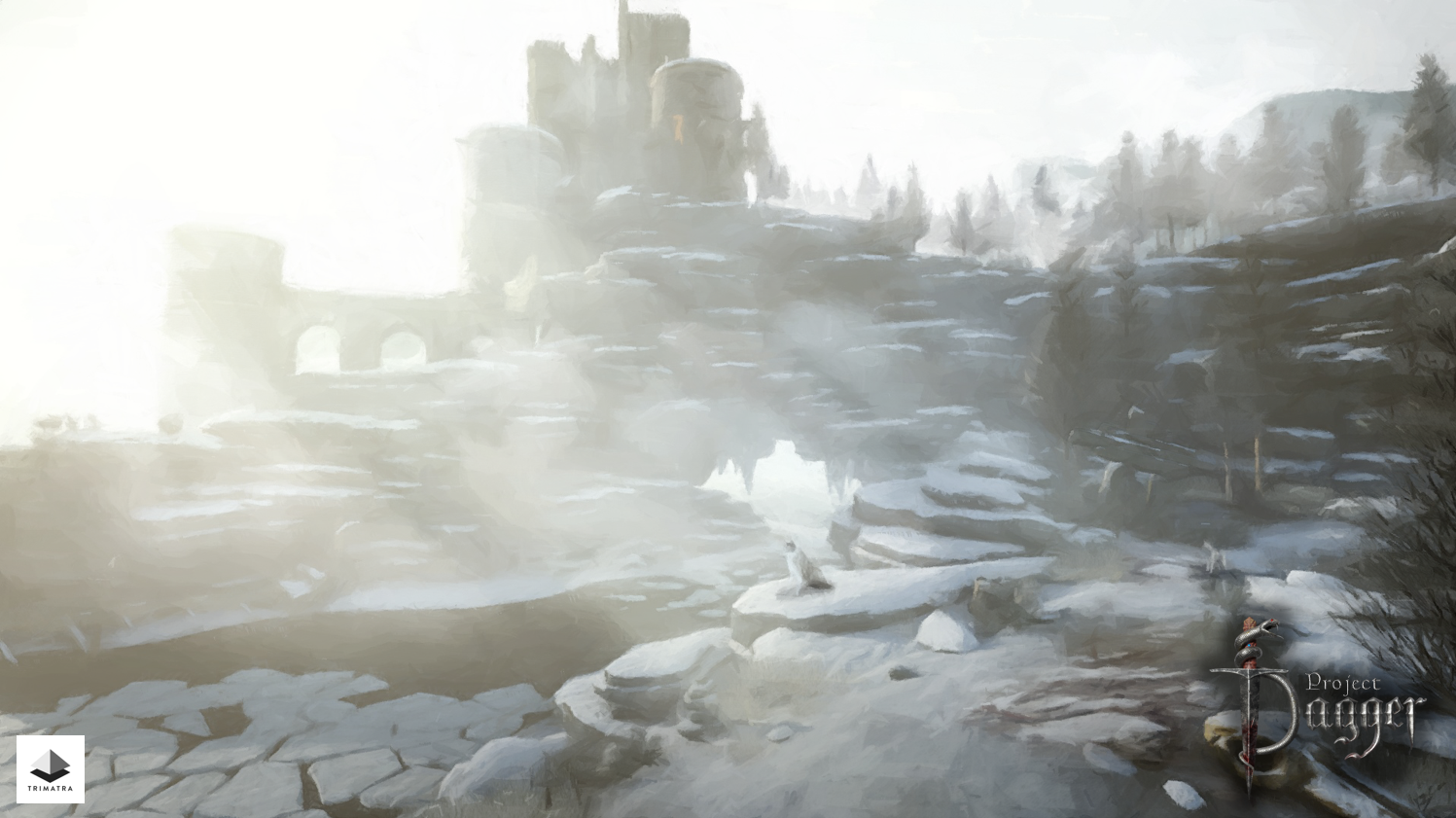 As seen above, we will be travelling to a frozen north island to begin uncovering the dark scheme and conspiracies lies within the harsh cold ice.
Below are some assets made and designed for the first area. We have designed and modelled some assets including props, and characters, that will populate the area.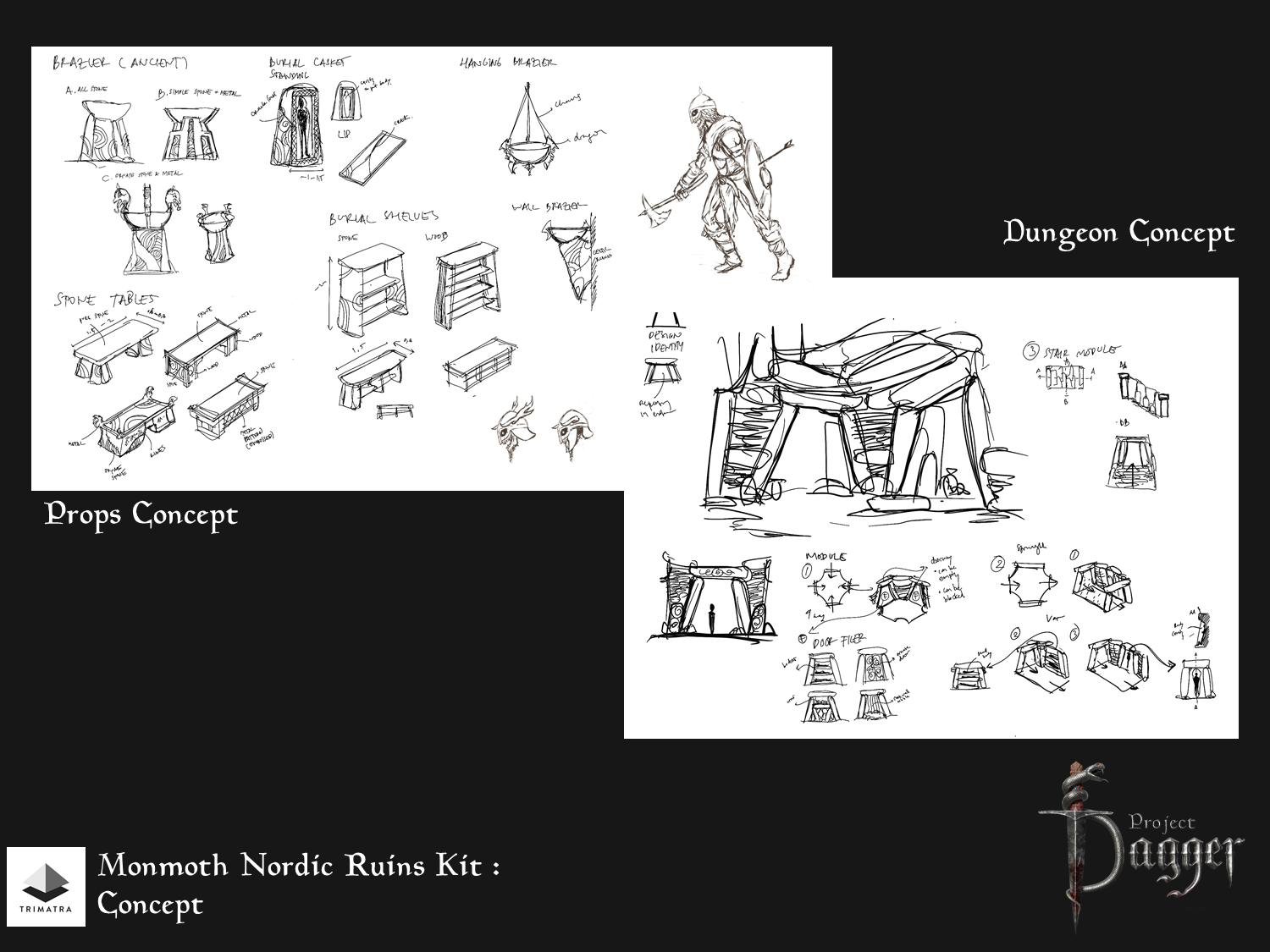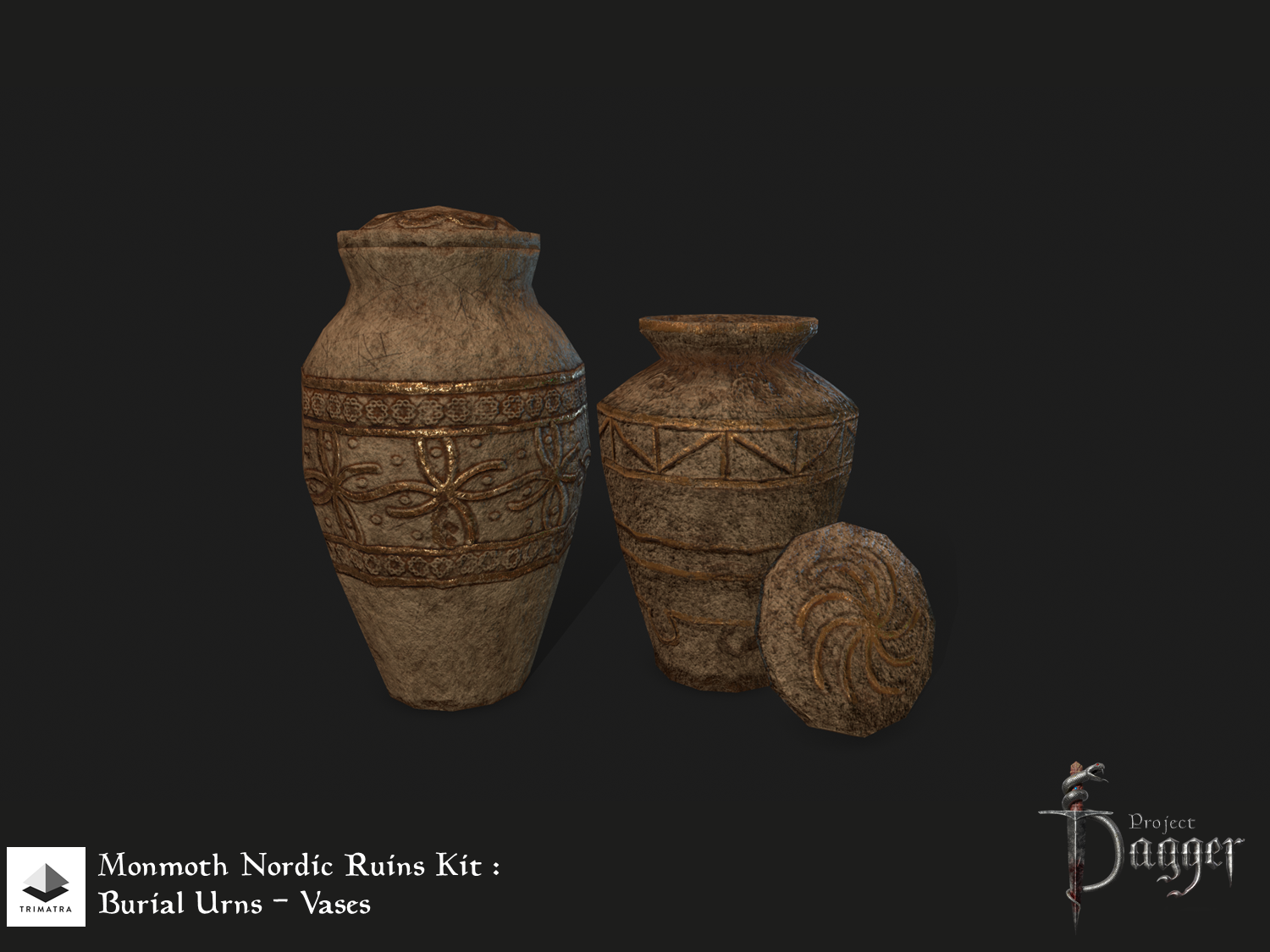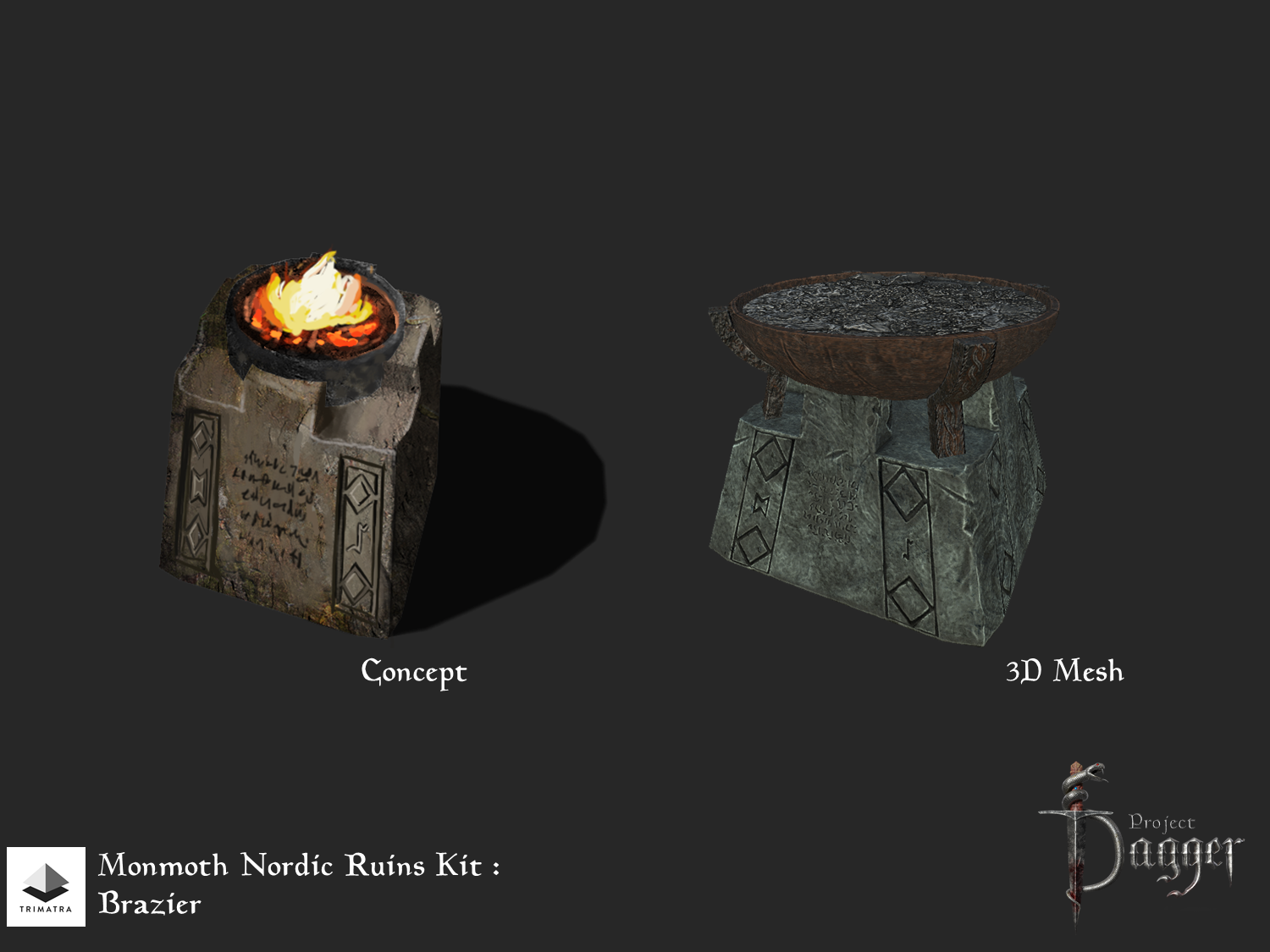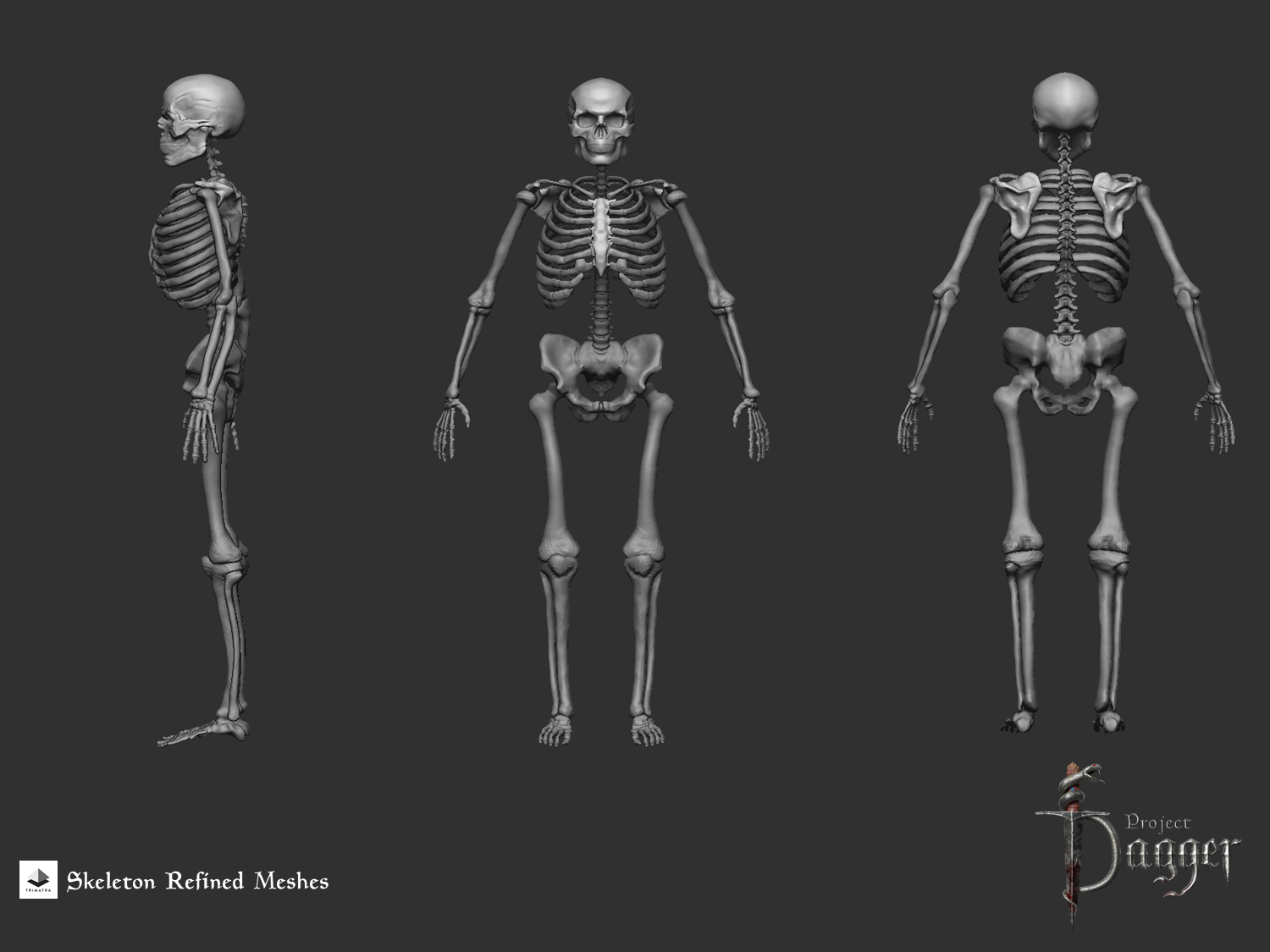 And Finally, a teaser of the game environment itself. Have a look.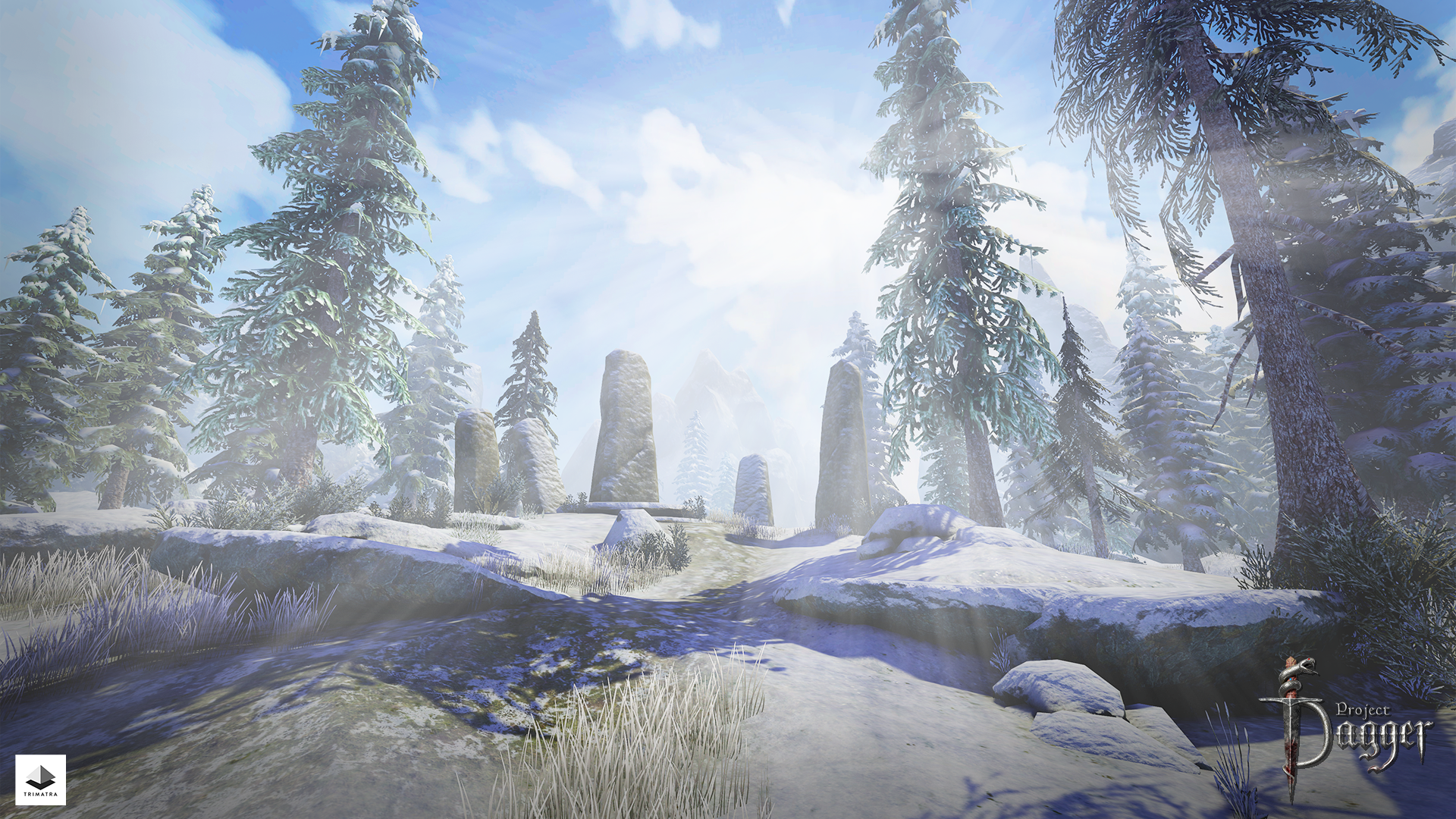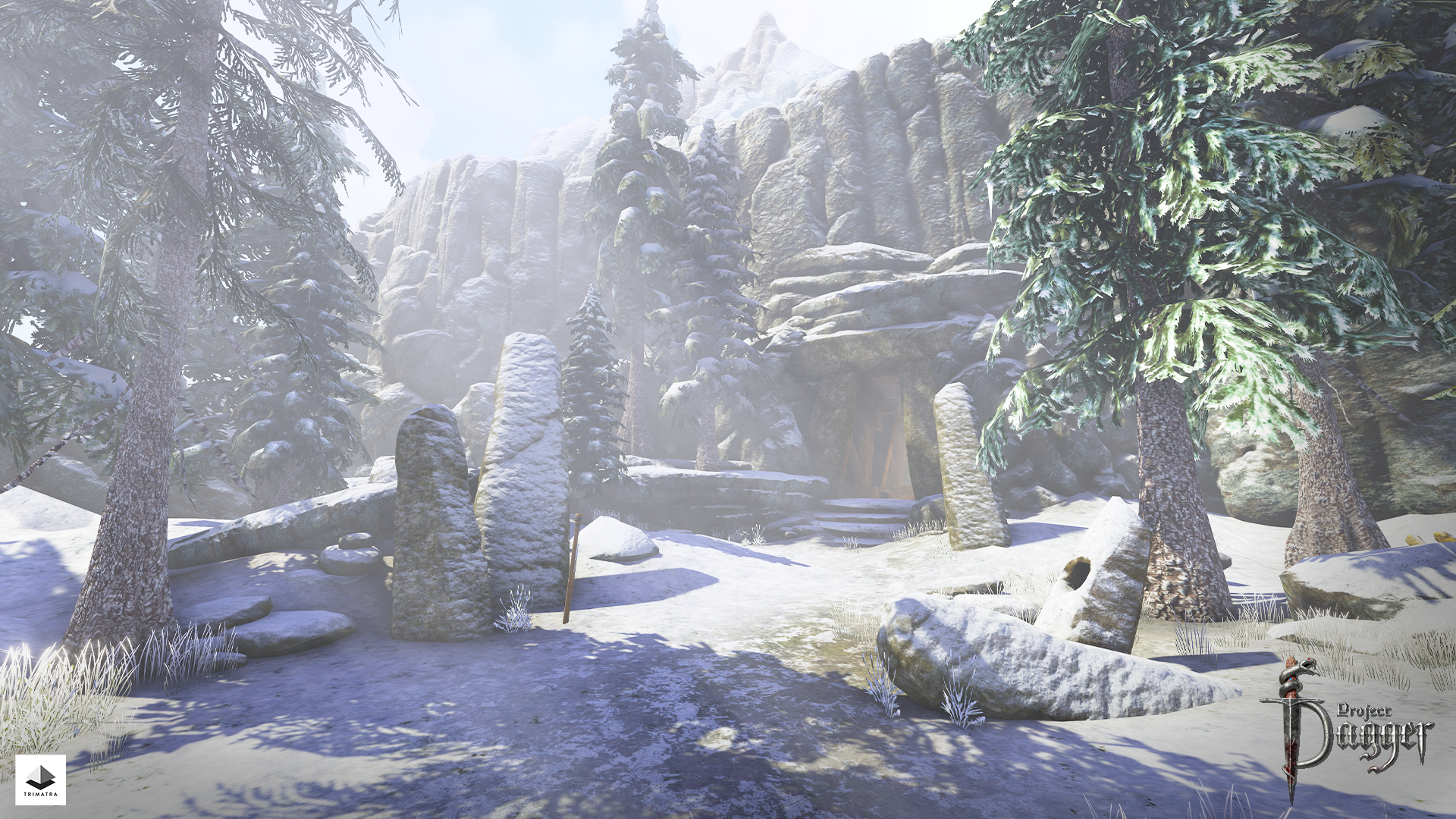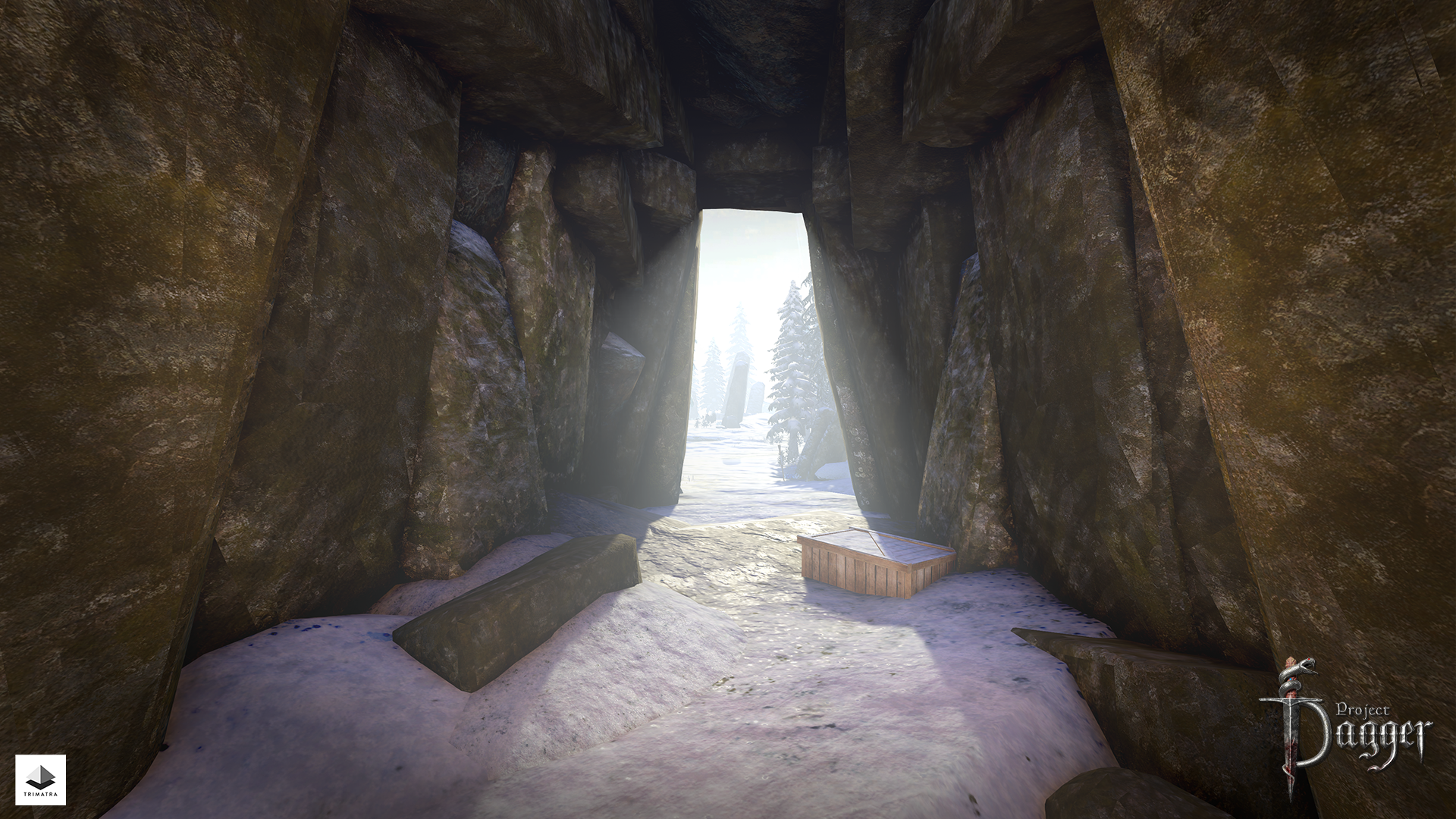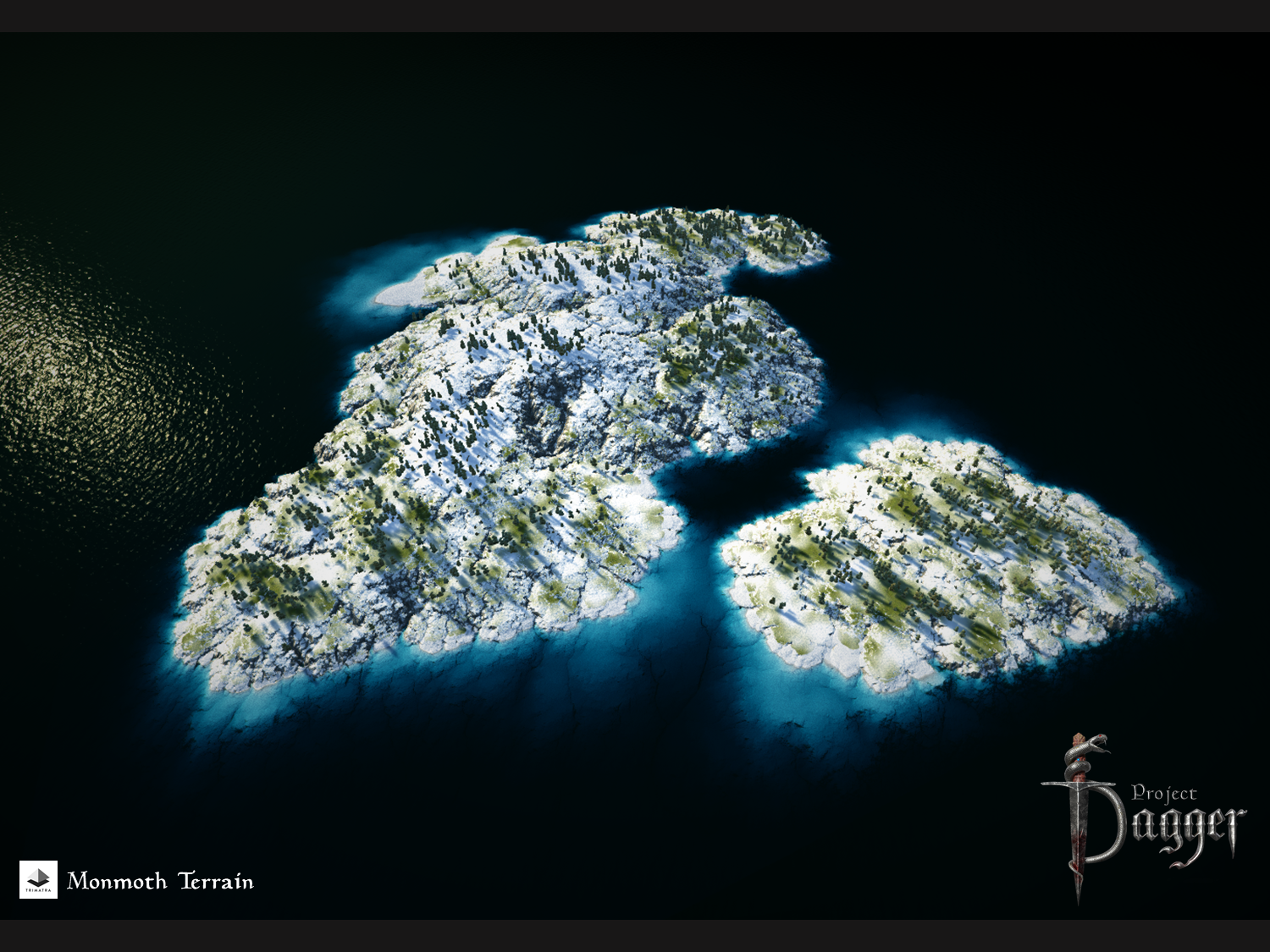 We are happy to announce that we already have an internal prototype working. Although it's still on the "It just works" state, and not yet worthy to be shown as a public consumption, but it means that we have already completed the baseline programming needed for a working gameplay. But, it's still on a rough state that needs a lot of extensive debugging and refinement.
Below are some early look at the gameplay, mainly showcasing a work in progress combat system. Please note that the animations and everything is just a placeholder that is not representing the final build.
STORY AND LORE DEVELOPMENT
We have already started writing the story in detail for the "Prologue" Chapter, and also started to write lore fact sheet that is useful in creating a believable world.
For a teaser, the first area that will be explorable and playable will be called as Monmoth Isles.
" Monmoth is a very cold and harsh place, once there was a heavy snowstorm that killed hundreds of people and destroyed the old Winterhelm "
" To the south, lies the town Winterhelm, and it's the only sign of civilization here …. If you travel north, you might stumble to some ancient ruins left by the Elves, but beware, those noble warrior remains has became restless since The Rift happens …. And be careful, there is no road, so you have to traverse through the dense trees. Oh, and watch out for the trees, some might kill you "
As for Quest design, we are aiming to give a classic feel to the quest design, Influenced heavily by Morrowind and Fallout 2. Yes, we will have Side Quests. And they will be engaging and unique, as we are against the lazy modern Quest design of " Catch this, Catch that, Gather this, Gather that " system.
NPC will also have a deep meaning and existence to the game. They will have backstory, and player can have a deep interaction with them. Such as persuading, tricking, threatening them, or just asking for rumours or suggestions. Unfortunately, we have no plans to give NPCs a fully voiced feature, since there will be thousands of lines to record that will quickly increase the game data.
WRAPPING UP
That's all the new stuff and updates that we can share with you. Indeed, It is still a long journey ahead, but it's a great one for sure.
Currently, we are still opening opportunities to join the development team. We are in need of Animators, Writers, Environment Artist, Texture Artist and UI/UX Artist. If you are interested to join the team, Send us a message on IndieDB or email your portfolio/CV and interested position(s) to trimatrainteractive@gmail.com
Thank you for reading ! See you again in two weeks, also don't forget to join our discord to get firsthand on news and updates of Project Dagger. Stay tuned.