It's been a couple of months since the last update, but we've all been hard at work on the game since then. This is a pretty hefty update.
We've also have some fresh new additions to the team, we now have a dedicated animator and additional character rigger/animator on the project. We also have a Blueprints expert piecing everything together.
Concept Art
There's a lot of new fresh concept art in this update, ranging from characters, props all the way to a specialist armour type.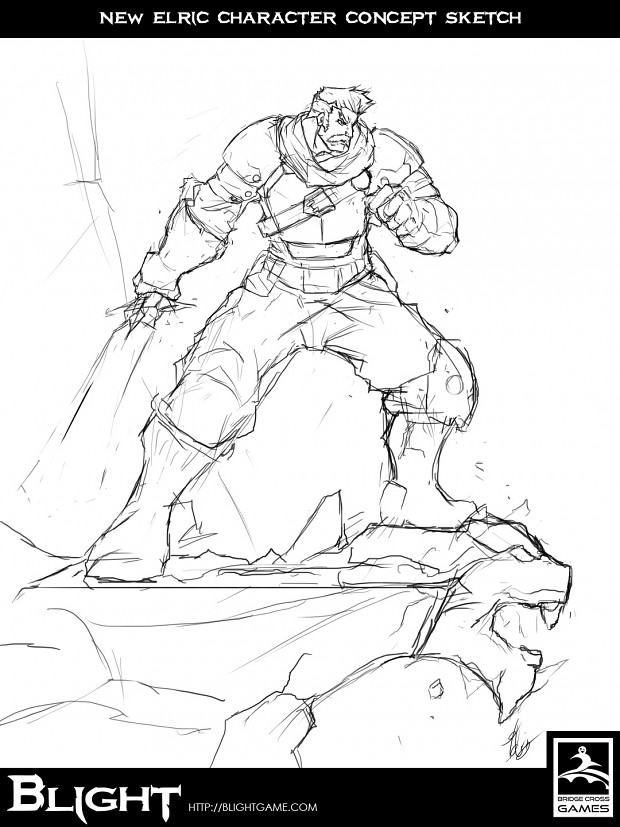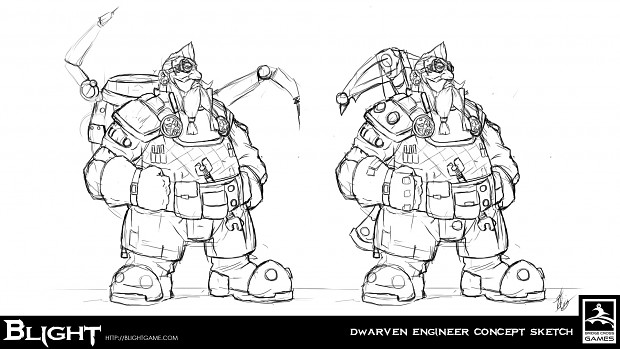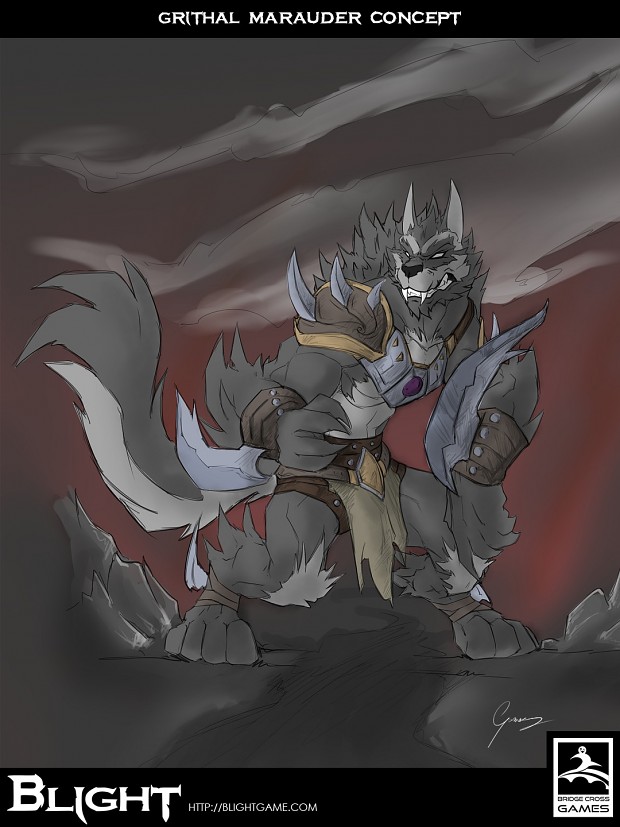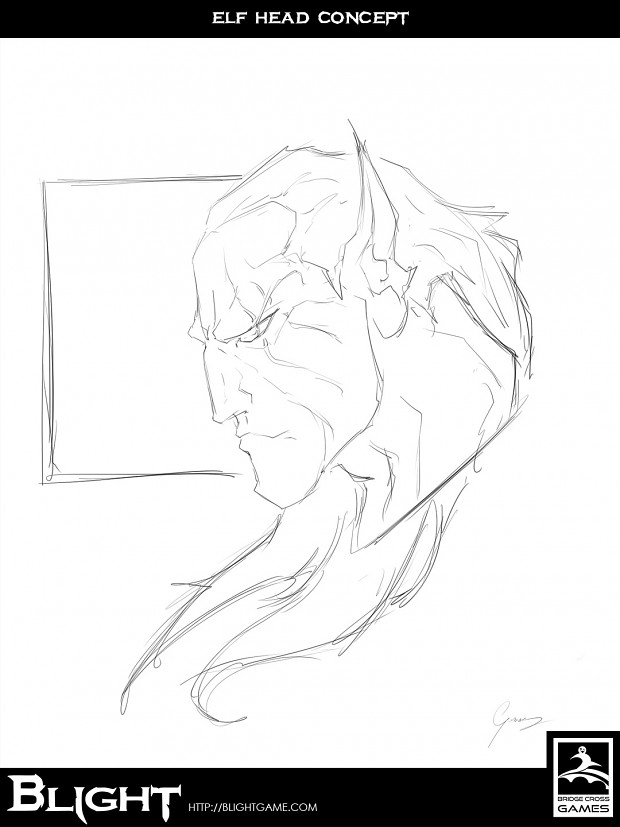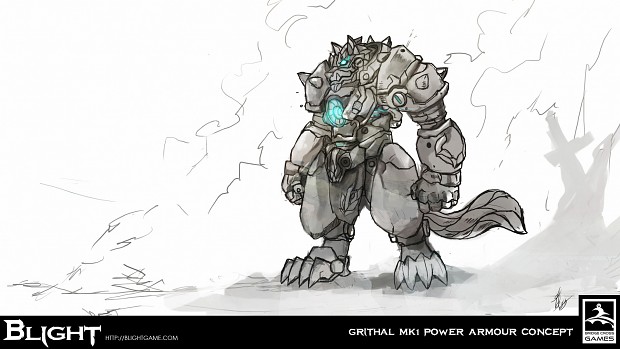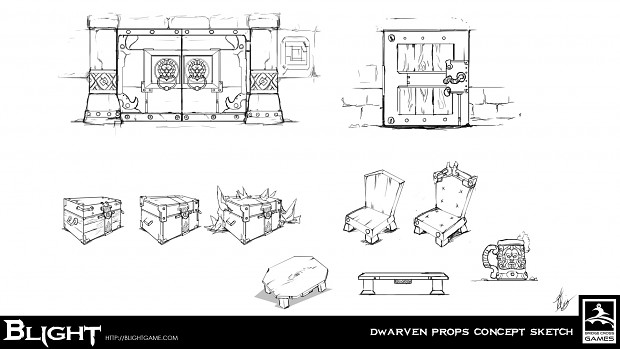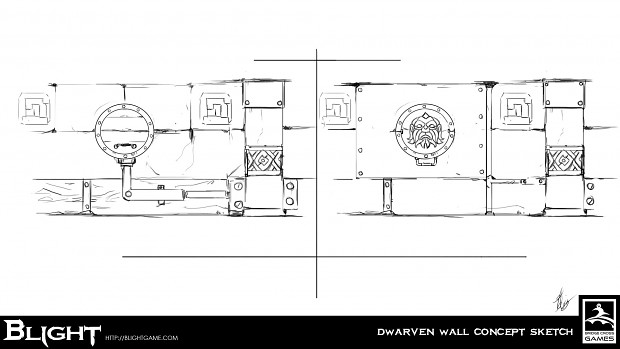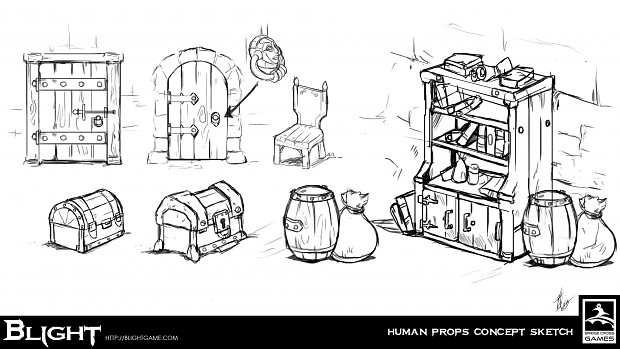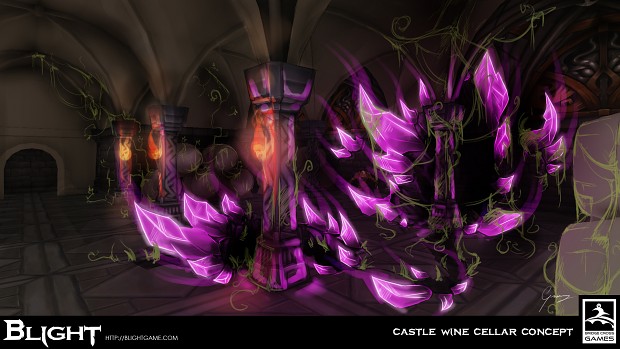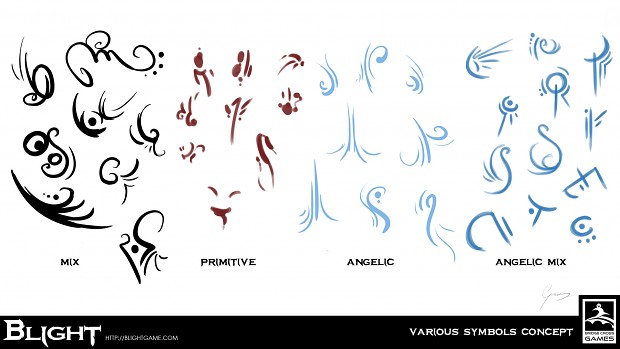 Character Rig and Animations
We now have a dedicated animator and character rigger/animator on the project. Our main character, Storm has now been complete rigged and has several key animations roughly created for use in game.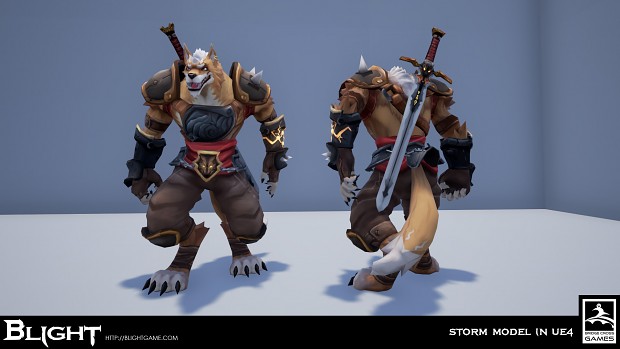 We also did some quick expressions to show the face rig, there's still a bit more to do there, but I'm really pleased with how this is looking so far.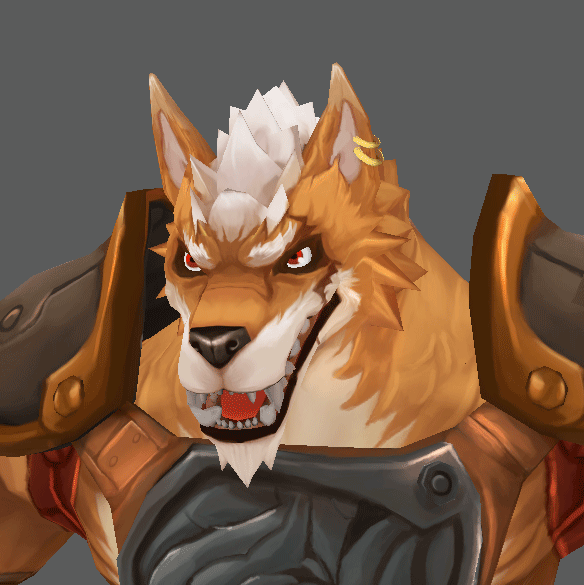 Here's a video showcasing the animations and poses.
3D Props
A lot of new props and geometry has been created to assist with the level building. There's still plenty more to go and especially as we want to give each race their own furniture sizes and designs.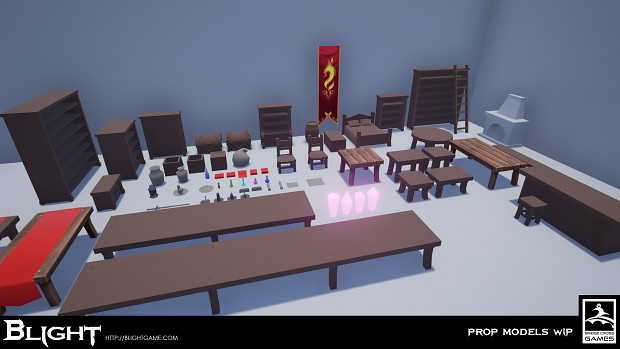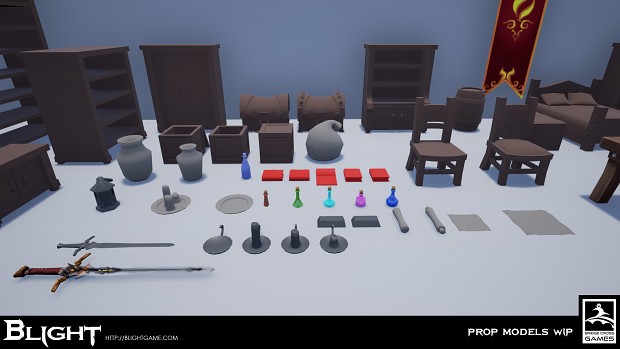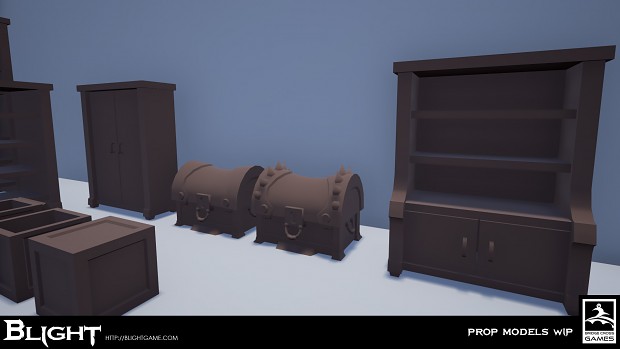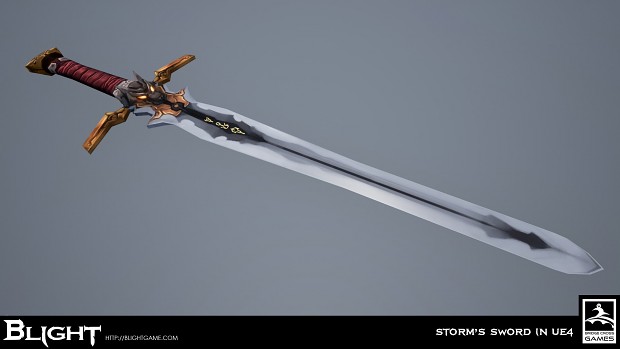 Prototype Environment
Some of you may remember the prototype environment we were using in earlier updates.
We've now rebuilt that entirely and begun adding some rough textures to try and get an idea of how we want the level to look. There's still a lot of work to do on this but here's a sneak peak of how it's shaping up so far.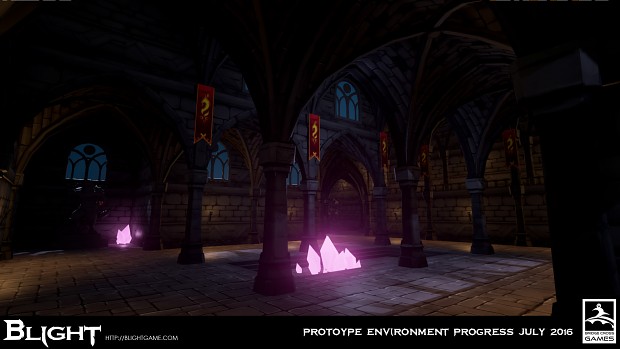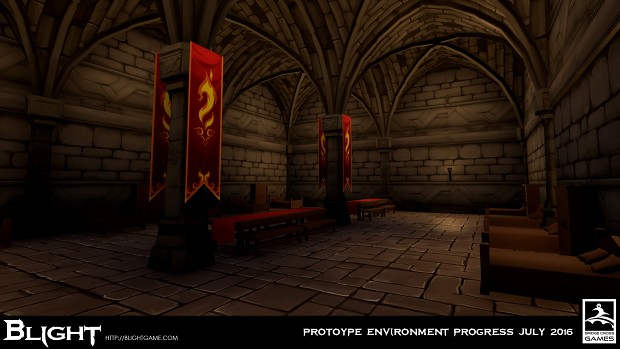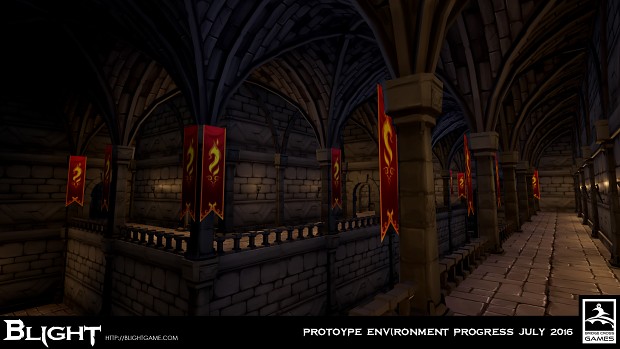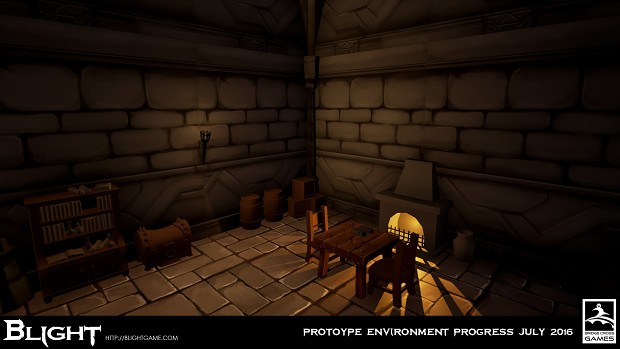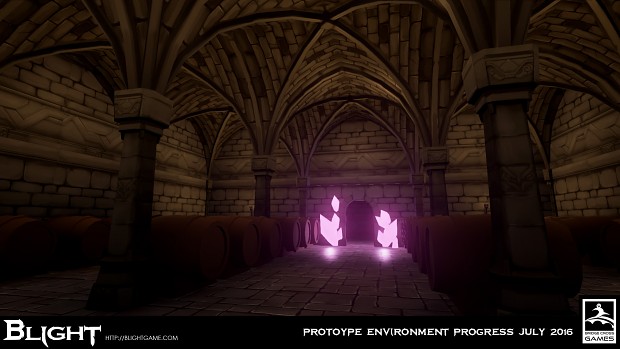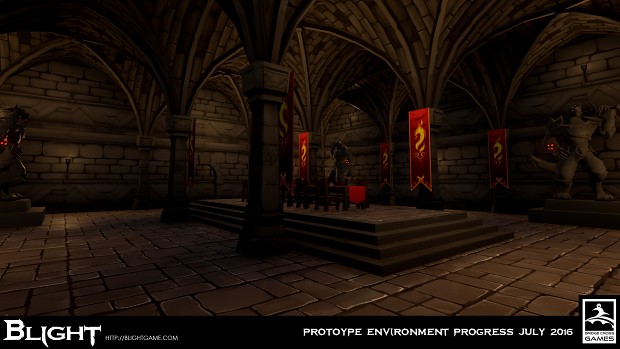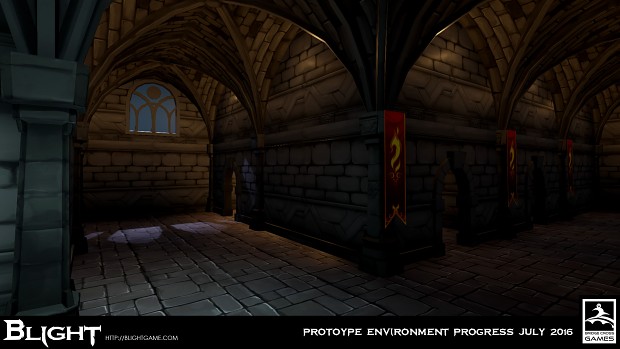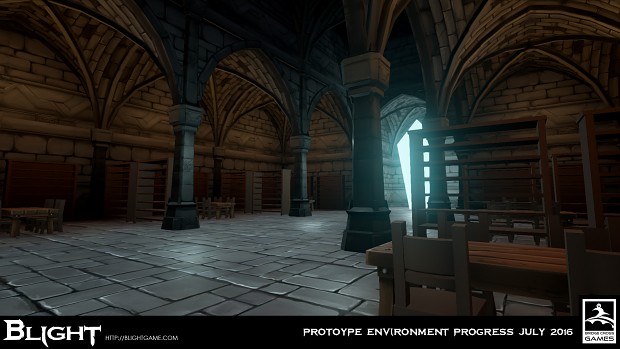 Prototype Environment Video
We've been working hard so we could show a video of how environment and animations in game look.
That's it for this update, which was probably our biggest to date.
Next update we'll showcase the development of the AI, which is currently looking very promising. We'll also have more visuals and animations.