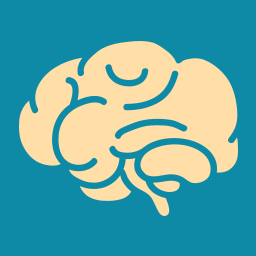 Analyzing your feedback:
A while ago I asked for feedback regarding the game design choices for Skull Flip! and many of you gave me great critique! Now, after thinking about all mentioned aspects, I decided to create a new project called "Neurolius", which has the same core game mechanics like Skull Flip! but a different focus in mind.
Skull Flip! was targeted to puzzle-fans only at the beginning, but during the development I decided to broaden the target group and introduce a more casual feel to the game. This introduced a lot of decisions regarding game features and balancing, which I now regret.
I still think that the overall gameplay of Skull Flip! is pretty entertaining and it's fun to play. But, making the game more casual than intended is not what the core puzzle-fans really needed. The game is supposed to be about improving your visual thinking and strategy skills. Introducing items and the Fortuna Wheel was only done due to the idea of widening the target group. Your feedback showed that many people don't care about these mechanics and that I should focus my energy more on core game mechanics than gimmicks and add-ons for the game.
Reasons why I start this as a new project instead of updating Skull Flip!:
I am a single developer on Skull Flip! and invested a lot of money to outsource the 2D Game Art. Every new features/mechanic or change in UI was always connected to more money required. Also, the game is already on the market and I don't want to make too drastic changes in the core mechanics since some people do enjoy Skull Flip! the way it is right now.
Starting anew gives me the opportunity to simplify the design greatly and save all the money for design by creating my own art. The art style will be very reduced in order to make it easier for the player to focus on what's really important: finding the solution to a puzzle and honing your visual thinking skills.
One more reason for starting a new project for this is that I want to release the game for more platforms. Instead of going mobile only, I want to also publish the game for PC and Mac.
Monetization strategy for Neurolius:
The decision to go for multi-platform instead of mobile only also leads to a new strategy for monetization. Skull Flip! was planned as a free-to-play game with revenue coming mostly from ads and micro-transactions. This is very disliked in the community and I understand the reasons for it. I've decided to go that route with Skull Flip! because reports showed me that buy-to-play does not work on mobile at all anymore.
I am not sure, whether that's true for all genres, though. Just yesterday I found myself looking through the App-Store for a relaxing game to play. I thought to myself that I would pay a couple Euros for a game, if that gives me a full game without ads and micro-transactions required to progress nicely. But, I didn't really find one. After scrolling through the subreddit r/AndroidGaming I also saw a comment of someone stating his frustration about not finding a decent game without microtransactions required. He also stated that he would be happy to pay for a game, if it was a full game like you got on other platforms.
So, my idea is to go the buy-to-play route. This gives me the freedom to make game design decisions without being restricted by free-to-play-mechanics or a microtransaction-shop. I am not sure about the price point of the game yet, but I want to keep it to a couple Euros, if that's possible. I want as many people as possible to be able to enjoy the game, but I also need to pay the bills since this is my full-time job at the moment.
Customization options:
With a reduced art style it's also very easy to let the player tailor their experience by customizing the color palette of the game. I'm currently experimenting with various color palettes to decide what the default colors should look like. But, ultimately, the player is planned to be able to decide on the colors themselves. A dark mode or energy saving mode could also easily be done this way.
How you can support me on the ride:
There are many ways you can support me during the development of the game. The most important way you can support me with is your feedback. I want to create a close connection to the player base for this game to create the game that suits YOUR NEEDS best. You want a clear structure to unlock puzzles one by one? You got it. You want statistics about your performance? No problem! Just let me know and I'll see what I can do to make it work for you.
Let me know about your thoughts in the comments of this article! I will gather all questions and general feedback and will answer and comment on it in the next article!
I'm planning to use IndieDB as the main platform for communicating with you. So, please make sure to follow the game's progress by clicking right HERE.
Best wishes,
Kjell 'iQew' Bunjes