Today we worked on Ternion, and we added a few things:
New Map
Finally we started to work in a new map, the space. Where you can fly over the universe, with a spaceship.
New Model
We are also working on a model for the spaceship, for now we are using just a capsule with a hole on the bottom.
New Mechanics
With those new mechanics you will be able to explore the galaxy using your spacecraft, sometimes limited by energy, but you'll be able to upgrade engines and add new features to your spacecraft, buying componets on the stores of the many planets of the game.
Bugfixs and Little changes
- Better textures
- Other texture related bugfixs
Here a screenshot of the map, obviusly it's just a test, but you can see more or less how it will work.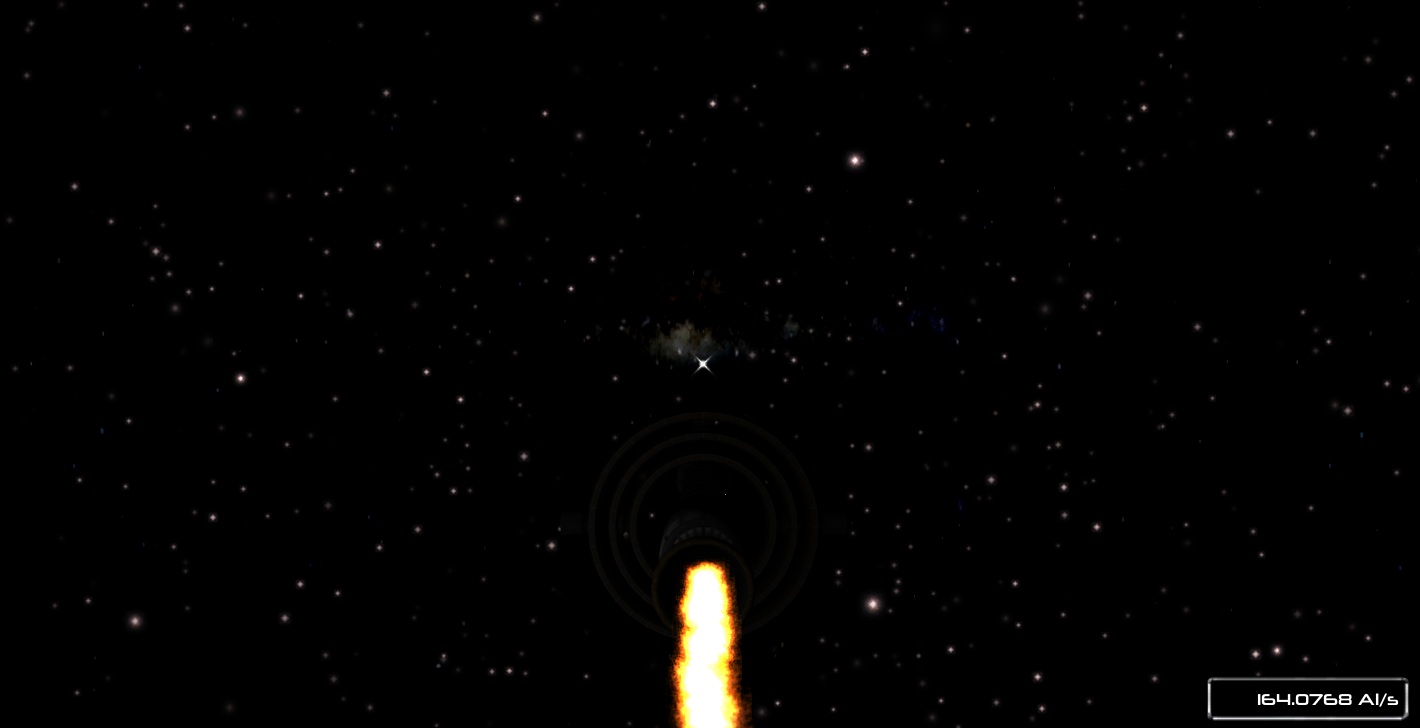 Fire will be probably replaced, Al/s will be converted into Pc/s, and the galaxy will be limited into a 33 000 Pc radius, over that distance you'll not find any star or any planet to explore.
During pursuits (usually between you and Desert) the energy loss will be negligible, because they will be at "very low speeds" (no more that 1 Pc/s), if you go faster the energy loss will be greater, so to reach maximum speed (C3, so about 875 Pc/s), you'll have to upgrade your engines, or you'll spend all your energy!