Art Upgrade
Starting out as a Global Game Jam game our title had... graphics. You gotta give it to our artist, Tony, who did a commendable job by himself in just under 48 hours. However, it was indeed, made in under 48 hours. Give him some more time to work on graphics and lo and behold, we now had a graphic style. Everything flourished with colours and polygons and started to look the part!
As you can see we also had an UI/HUD overhaul!
Fancy new mechanics
It's not just looks that have changed - we've also added more gameplay mechanics to increase the depth of the game as well as the skill ceiling. One such mechanic is the 'Group Speed'. The larger your group is the slower it will move and at the same time the smaller it is - the faster it will be! This lets players decide if they want to build a large army and convert other groups or keep their groups small and be more agile, making the trip to their temple easier.
'But what if I make a large group and I wan to make it smaller again?' Have no fear, Splitting is here! We've also added a castable 'Tornado' which can be used on your own follower groups in order to split them up into smaller ones. Are you being squeezed in a corner by a bigger group? Split yours into a smaller one and run away! Fearing a lightning strike? Split and then retake your struck followers! The opportunities are endless.
What lies beneath the surface
Although its harder to show, our programmers have been adding a ton of functions to our game. In addition to making everything mentioned above actually work, they've now made our game playable online via Steam Friends! If you don't have any friends with you to play, you can just bother someone online now! If that's still a problem then have no fear - our programmers made a crafty AI to play against you (codename: 'ComNet') who will give you a run for your money.
If that wasn't enough they also created several 'Gamemode Mutators' which augment your gameplay. These include random lightning strikes around the map, earthquakes or clouds that obscure vision and just create chaos. Combining those with some wacky general round settings like maxing our follower speed can quickly create an otherwise strategic game into a heart-racing-panic-driven rumble!
So what now?
With all of that done we're left with mostly polishing. We still have one more map to add as well as a trailer. We've already created a Steam Greenlight page, but that will need updating with all the final assets.

With Steam Greenlight in mind, if you're interested in our game - we're aiming to publish there on the 20th of May - thats in just a couple of days! As we get closer to that day we'll be sure to post more information about it.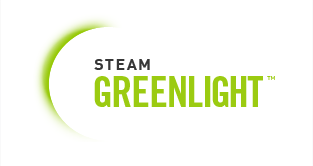 See you on Steam!