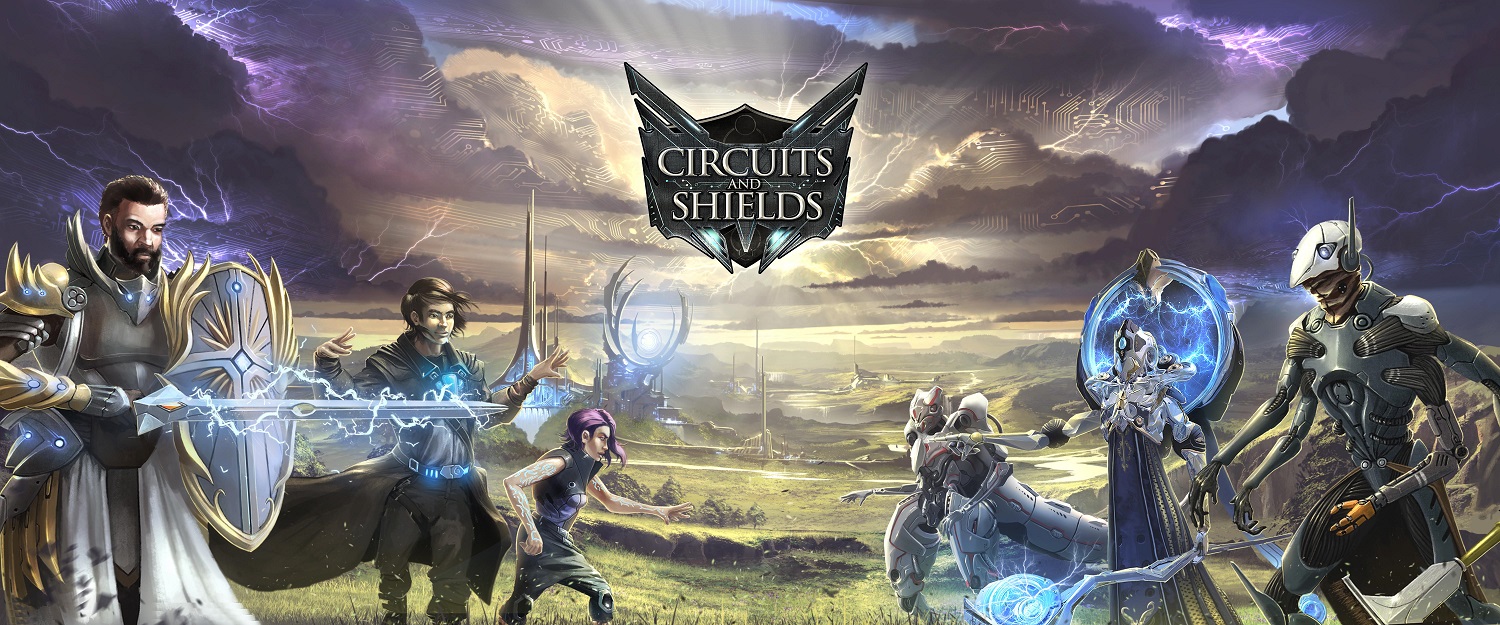 We've been hard at work behind the scenes on Circuits and we felt it was finally time to show off some of what we've got going on. One of the key pillars in development thus far is making sure we built for the future. This meant rather than making sure things worked for one case, our code was ready for all cases. On top of that, we value performance. We spent an extra 10 hours re-doing the lifebars you see below solely because we noticed a 4 FPS drop the simple way we initially did them.
What you see below is a few screenshots of the current prototype. You may see it and think, "oh this is just a guy moving around and attacking" and you would be right! However, underneath that veil is a backbone for a full MOBA game. Our current spell system allows for us to code an entire champion (5 abilities) in about 10 hours. Our code makes it so we can edit values on the fly just by opening Excel, allowing ridiculously fast prototyping and balancing efforts; we can change the width, the cooldown, the damage, of a projectile without even rebuilding the game (praise balancing!).
Circuits is extremely prepared for the future. Once we begin to push for content, there will be no spaghetti code in our way, we'll be able to deploy champions and features rapidly and efficiently. We look forward to showing more off as we begin to move into the VFX and sounds for our champions. Be sure to follow us on Twitter and keep an eye out for our upcoming Greenlight/Kickstarter campaigns!
In-Game Screenshots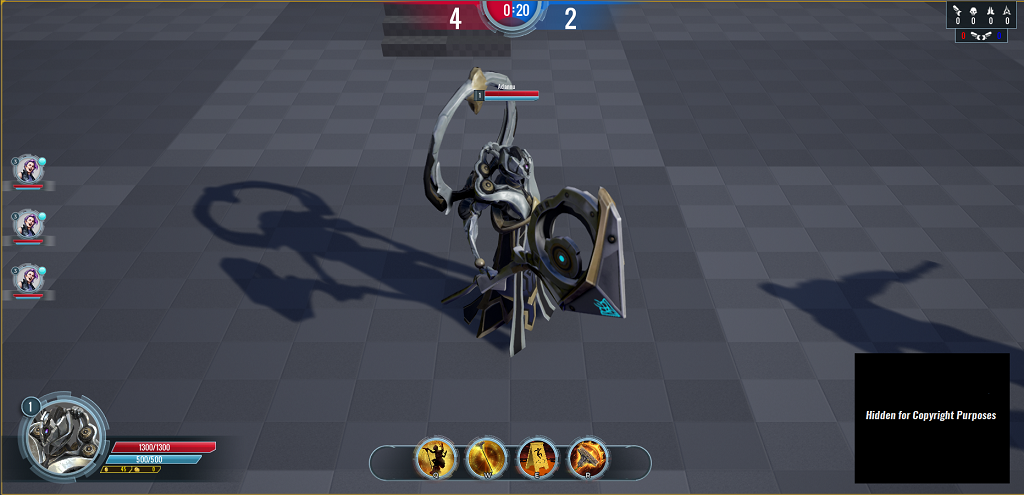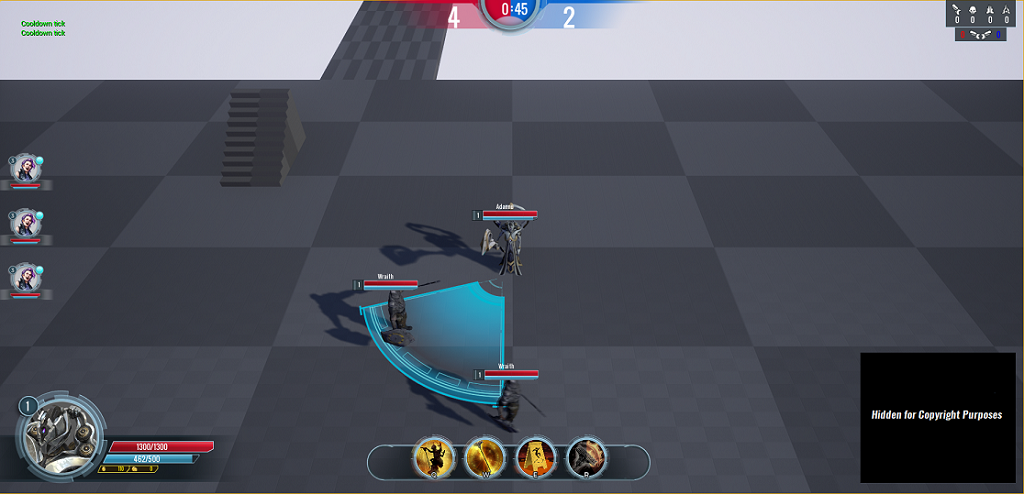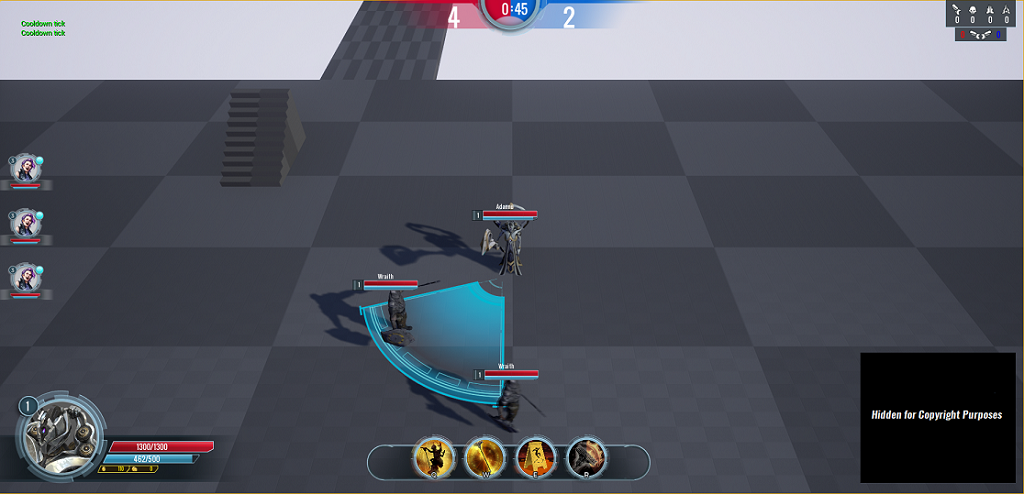 Circuitball Level
And of course, we had to include something pretty. Here's a quick WIP of our first level, Circuitball. We're about 70% done and things are looking better and better every day.