Whats up folks?
We decided to replace our item shop with character specific nonlinear skill trees. We wanted to make each character feel more unique with their own play styles and skills.
To put it into a list:
56 nodes consisting of:


6 active and 5 passive skills with 2 modifiers for each (33 skill nodes in total).
16 gem slots. Socket gems into these to boost your basic stats.

Earn gems by defeating bosses.
Create more powerful gems by combining them at a workbench.

4 right click ability nodes that work as a way to decide what direction you want to go at the start.

3 modifiers for the right click ability.

22 skill points available throughout the game.

Instead of leveling up, these are unlocked by defeating bosses and doing challenges.
Here's a video clip to show how it works:
Please note that the visuals are placeholders!
Here's also some skills in action:
We have also revamped our first boss; the Skeleton Snake. Earlier we had him be above the ground at all times and do things. We found this was kind of hard to work with and just not really fun. The new version of Skeleton Snake has him going underground and bursting up to do attacks and open him up for damage.
And finally: We held a boss designing contest and got some nice entries, but one was above them all: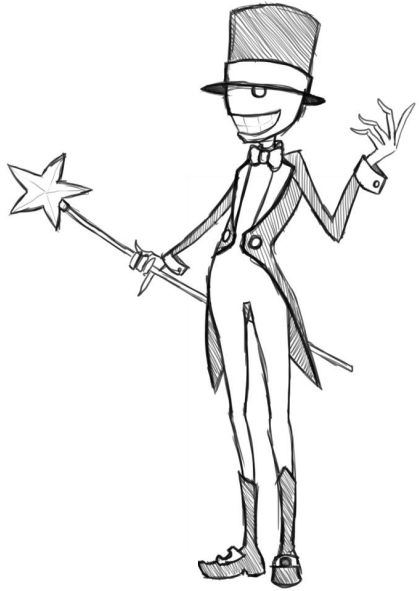 The Immortal Ringmaster by Delsyra! Let's call him IR for short.
IR is a magician who controls the fights from a podium stationed at the edge of the arena. You don't fight him directly at start, but instead you fight his little allies. In the final phase of the fight he joins in as well in frustration.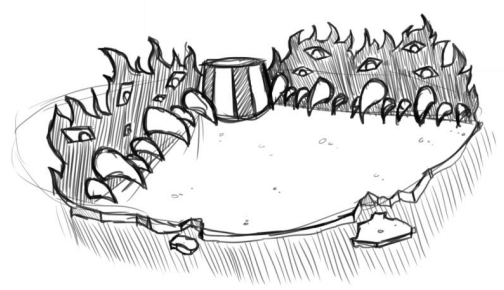 During the fight the walls of the arena close in, if they close completely it's game over! Can you defeat the Immortal Ringmaster in time?
We will be implementing this fight into the game and we're excited to make it because it's gonna be gooood.