Hello everyone,
Today the time has finally come to unveil one of the player characters in DEADHUNTERS. Tok Beolo may look like a man of great strength and little brains and he may seem like the typical barbarian character you can find in many RPGs. However, he used to work as an assassin and has several layers of guile hidden under his muscles.
Our goal is to have the players realize this as well the more they play the game. By listening to his banter with the other characters and by paying attention to his occasional remarks the players could gradually unveil his background and why he was chosen to be a member of the Guild of Deadhunters.
I believe that only interesting characters can make a great story come to life, clichés can help to ease in the players to the experience but only by later changing up what's common and predictable can truly memorable experiences be created. Also, if every character has a fleshed out background and strong personality writing interesting dialogue for them is a lot easier.
Apart from the player character I'd also like to show you the Acolytes who are the highest ranked members of the Cult of the Dead, at least for now. They can summon zombie abominations and can attack the players with multiple spells. The more they are left to their own devices the more dangerous they become.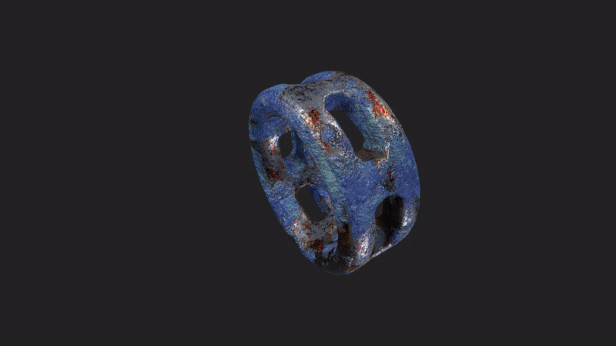 I also made a roundup of all the weapons that I've made for the game so far. There are four melee and four ranged categories that each come with five tiers of equipment in them. All in all, that makes forty different weapons that the players can gather.
Lastly as a change of pace I'd like to show you some sword slash VFX that was done by the other half of our little team. These aren't final effects but I hope it's interesting to see the whole journey and not just the outcome! I really hope that by next time I'll be able to show you the final slashes for the game.
That's it for now, have a wonderful day and see you next time!
p.s. You can wishlist the game on Steam!