Chapter 11 - Colors:
Oh hi.
Chapter 11, has to be my favorite, cause it was so fun to design. It was also a nice and very diverse switch from chapter 10. The switch between the chapters is from this, which is the boss of chapter 10: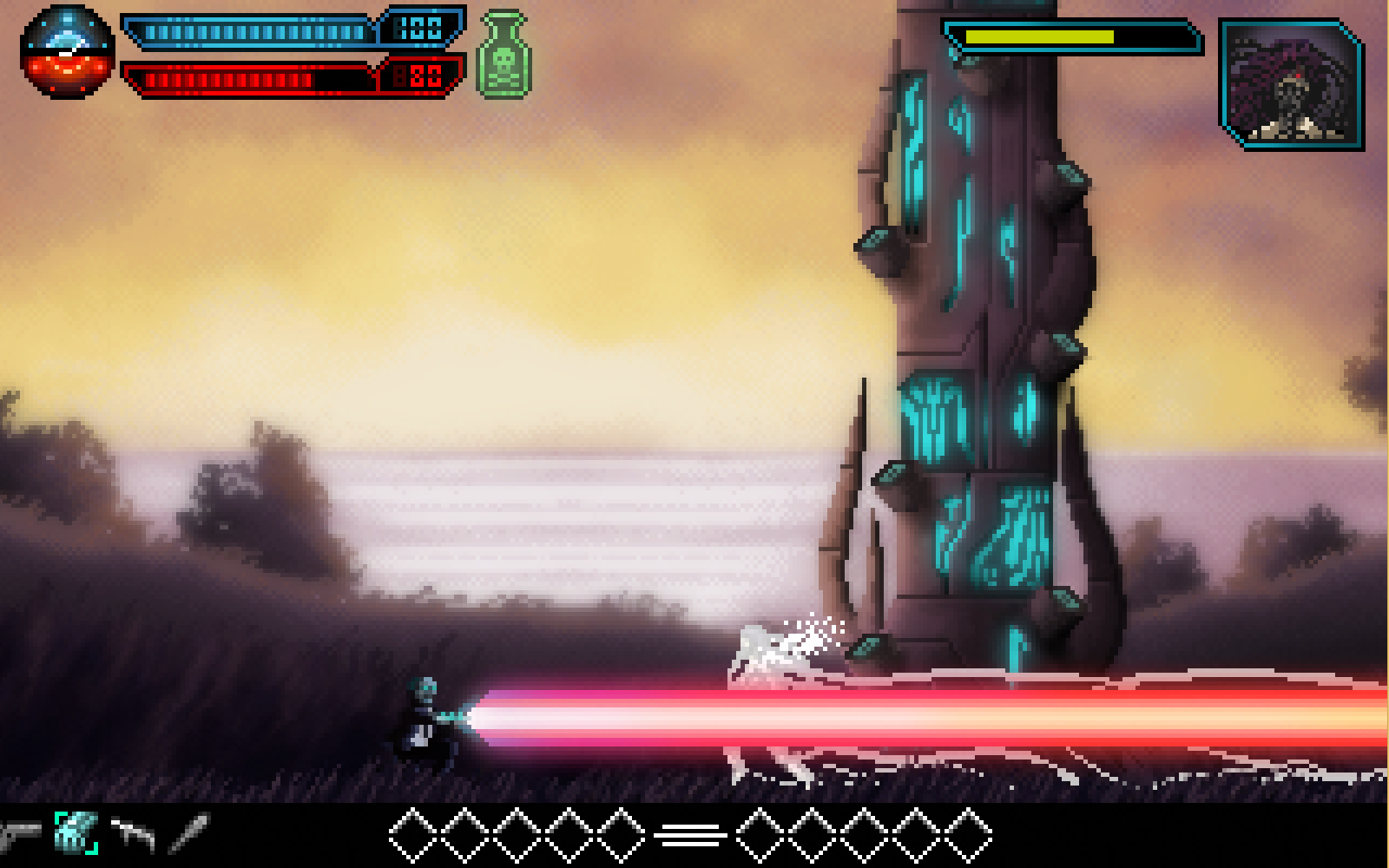 To gritty dark and black environment. That switch may seem stupid, but I wanted the contrast between the gloomy heavily desaturated background and the enemies visual representation.
I've had this obsessions with formless enemies and colors, so I came up with the idea to create blob-like enemies that can only take damage from one of the weapons that are available. And I also wanted to create fields where time is slowed down unless the field is deactivated, so I combined both ideas. So enemies have a field where time is slower, around them that goes off, when they die. They also have small blobs.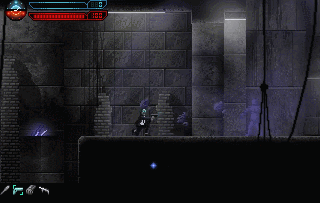 These blobs have two abilities, 1) is to prevent you from directly shooting/attacking the enemy by being there or by slowing down things,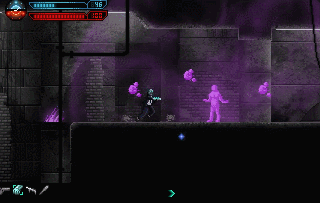 2) is to disintegrate onto the enemy and provide HP as well as reduce time, making it harder and faster to dodge the enemy's attacks.
So, the bat is white, and thus it is easier for the player to realize that he should kill the enemy with the bat.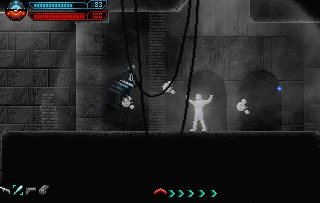 But besides the enemy's forms there are also platforms that don't move when you have the matching color, and walls that push you over or block you unless you break them.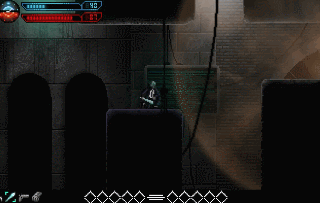 Chapter 12 : Current Progress Update #2
You know, the biggest problem, when it comes to games, is not making them, but particularly overcoming engine issues. We've built most of the project where building games shouldn't be an option, and that's an adventure game engine. Unfortunately, while I had my suspicions, the engine became restricting to our vision, mostly this past month. And it would stall the project forever to switch now, so we're kind of stuck with it, trying to figure out nice workarounds that doesn't sacrifice the end result (preferably at all, usually significantly at all).
For Chapter 12, I wanted to do wavy/melt effect on the parallax layers, something similar, but not restrictively identical to the fire distortion effect on Castlevania X for SNES. We use that kind of effect for the HAIR on the main menu.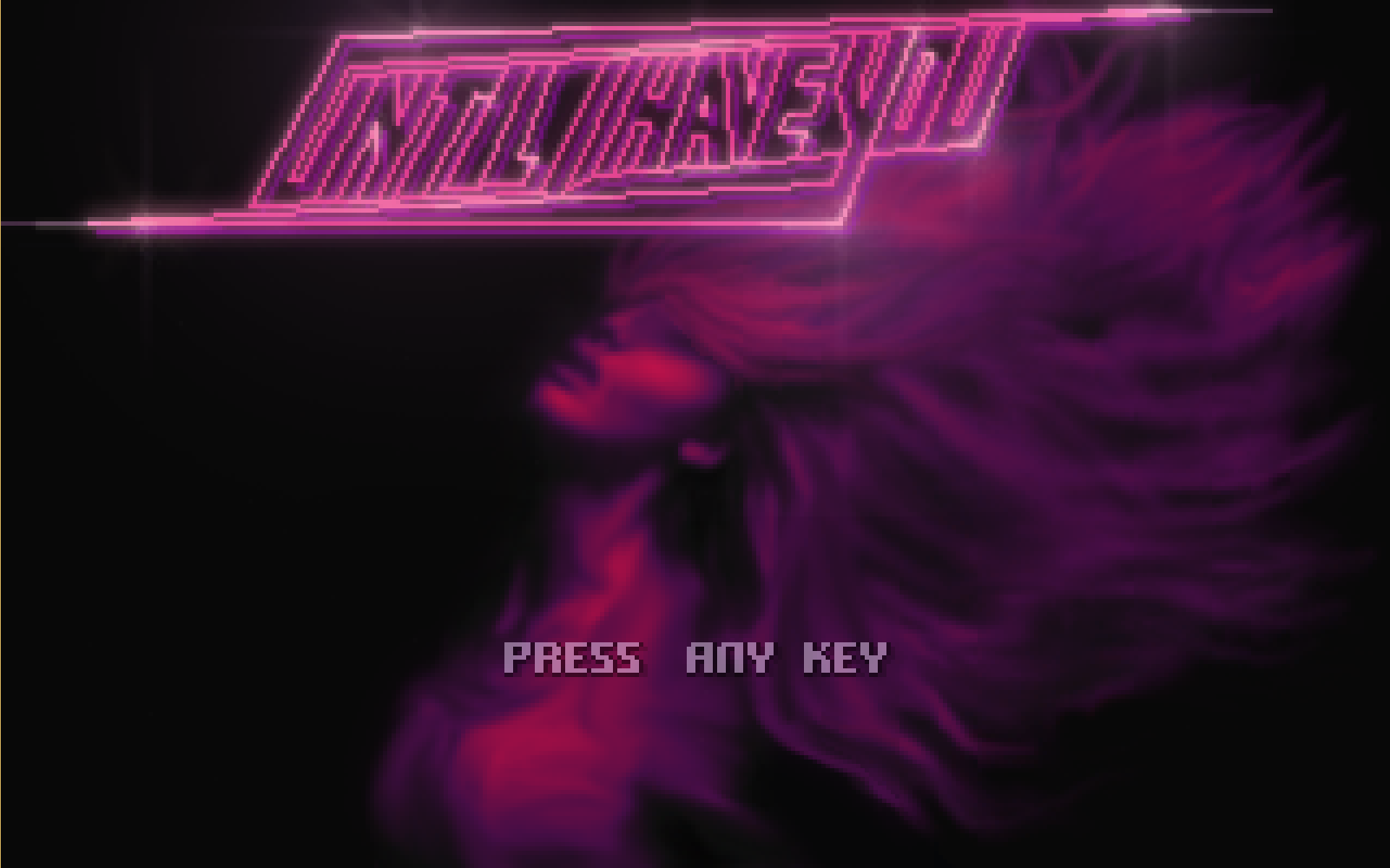 So, I decided to alter some parameters and run a test for the parallax layers. And unfortunately the engine has this problem where it cannot keep transparent values, or save into a format that does so. Which is the least annoying, cause it caused several graphical glitches when I tried doing that. So, I focused on applying the effect for the back layers. And so is the end result, even though it's hard to understand in such a small loop.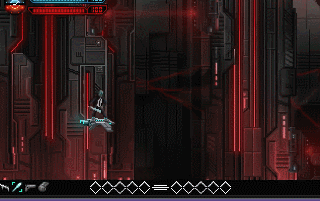 So here's a video as well.
CLICKITY CLICK - > Youtube.com