Disclaimer: The game is in development. We aim the early access release for PC in Q2 of 2021.
Hello fellow dragon lovers!
Ploxmons can belong to one of four different colors: Red, Blue, Green and Yellow. Each color represents a different playstyle with dedicated abilities and attributes. One color doesn't have an advantage over another. There is no strength/weakness system as in Pokemon games. Players may include cards of any color in their decks. There are no restrictions in this regard.
Today we focus on the color Red!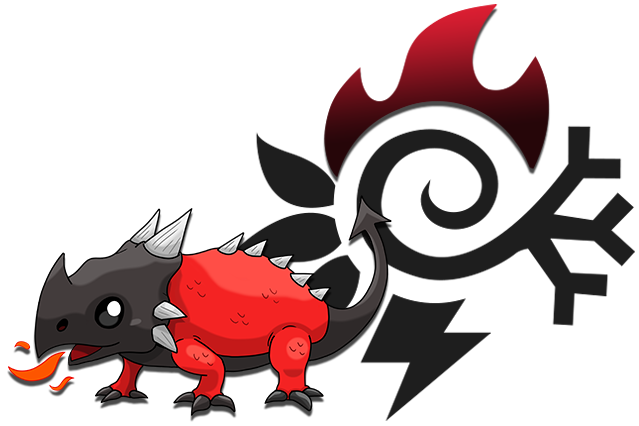 Red's attributes
Red's elements are fire and darkness. Appearance-wise, Ploxmons of the color red often times look fiendish or reptilian. Therefore, common monster types found in this color are fiend, spirit as well as dragon, serpent and dinozard. Red Ploxmons also have a tendancy to be armed with claws, horns, or spikes.
The picture above displays Pyrotops, which will be included in the red starter deck.

Red's playstile
The main focus of this color is to deal as much damage as possible, either by increasing the power stat of your team or dealing additional damage with abilities. Red cards tend to have a higher than average power stat in general.
Ability-wise, fiery Mons usually have power boosting abilities while dark Mons are more times than not equipped with sabotage and painsplit.
List of red Ploxmons (so far)

Angrycorn

Bane

Bomby

Butch

Draconyx

Fangrat

Furioso

Glimmsy

Grindevil

Grudjin

Ignitus

Impire

Limpatch

Lit

Longferno

Meltdoof

Pyrotops

Shelldwell

Terizino

Ulteamo

Whimpa
Here is a video clip showcasing all current red cards in the current build of the game:
(Note: Some of these cards may change until release, e.g. adjust stats, change abilities, tweak artwork)
Where to find us

Join us on our Discord community to get even more insights about the project and to chat with us and the plox community! Our Discord members have acces to playtest the game occasionally. We also have fun mini games there with our very own "PloxBot"!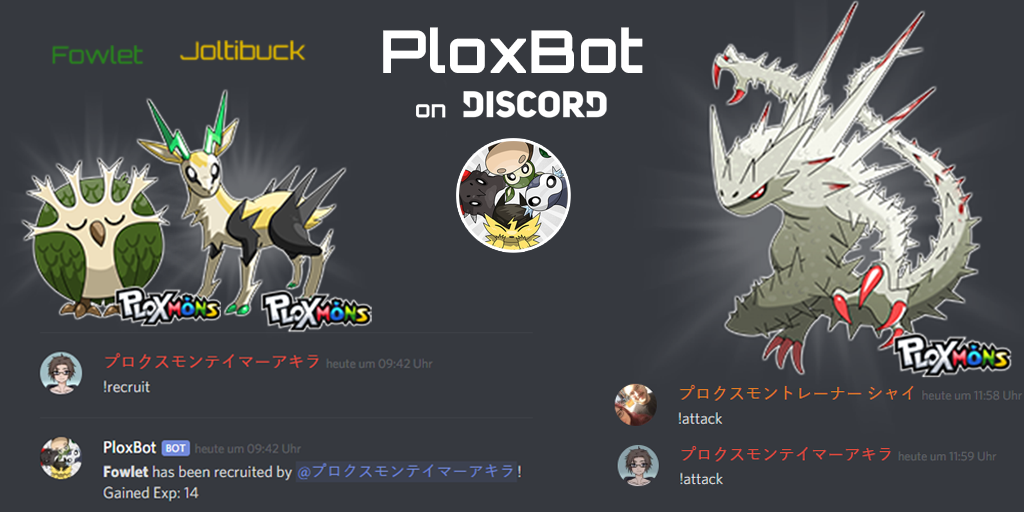 Other places: