Ploxmons DevLog #18
- Crafting System & Spectate Mode

Hello everyone, Two months since the last devlog - time for an update about the current game status!
Spectate Your Friends!
Over the past two months many minor fixes were done to fix remaining issues in the battle system and UI. Additionally a spectating mode was introduced which allows you to spectate the game of a friend. This feature is quite common and a great addition to share game experiences with your friends. At a later point we plan to add a "spectate-the-pros" feature which lets you spectate a game of high-ranking players which might be an interesting and very informative experience.
Crafting & Disenchant System
In the last few weeks we worked on a brand-new system that will improve the collection of a specific card a lot : The crafting system. We also combined this system with a way of shiny "hunting". Instead of writing down the feature as usual a little voice-over-video was created that explains the new system and its details. Check it out:
Next steps
Adding the remaining abilities for the base set of mons and bosses
Working on a tutorial-system for new players
Working on the remaining visual effects and monster animations
Adventures in PloxBot
If you don't know already we have an awesome discord bot with mini games in our channel. You can recruit mons and battle bosses and other players and many more things. Join our Discord now! :)
To get some break from the development of the game I did some work on adding a new feature for the PloxBot: The adventure mode. This mode allows you to experience some text-base adventure, making decisions and receive rewards like EXP and even monsters.

Implementing the adventure mode on the bot-server was not too difficult since every adventure can be represented as a graph where each node is a step on the path you are currently on (like a text that displayes choices to you or informs you about your rewards if the current path ends). To simplify the process of creating new adventures I created a little webbased tool, that allows us to interactively create nodes, decisions, paths and rewards. This tools automatically parses the adventure in the correct file-format to be read from the bot-server.
Props to plox staff member Akira for creating all the interesting adventures so far!
This is it for today's devlog. Thanks for staying by as always! Stay safe and see you in the chat!
Where to find us

Join us on our Discord community to get even more insights about the project and to chat with us and the plox community! Our Discord members have acces to playtest the game occasionally. We also have fun mini games there with our very own "PloxBot"!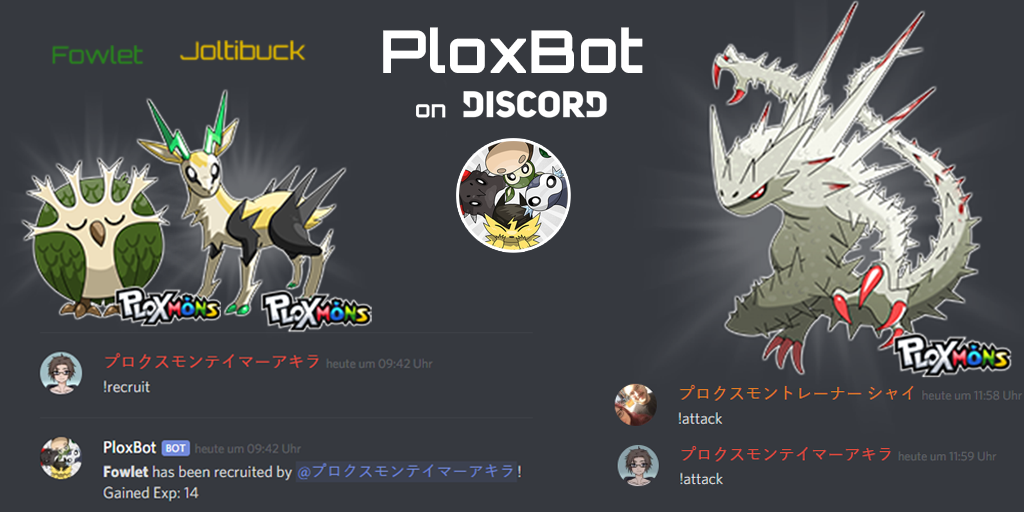 Other places: