Ploxmons DevLog #12
- Improving visuals & new card designs

Hello everyone!I want to give a little status update on how things are going behind the scenes.
Working on visuals
Currently we are reworking the ingame-look to make things more visible, smooth and interesting. Also one of our main goals is to make more clear what is happening on the battlefield. Also we want to get rid of some old graphics that don't really fit the current style anymore. Overall you can expect a lot of changes that should improve the feel of the game a lot :)
The first tasks have been finished already:
Creating some tooltips to show more information about abilities on hover. This is a really important change to reduce texts on cards while improving the explanation of card abilities. Also this does not only affect the ingame sceen but also the menus where cards are displayed like the card collection or profile.
Reworking the card design to make them more clean and modern
Reworking the deck builder to match the new card design (see our discords #dev-media for some insights).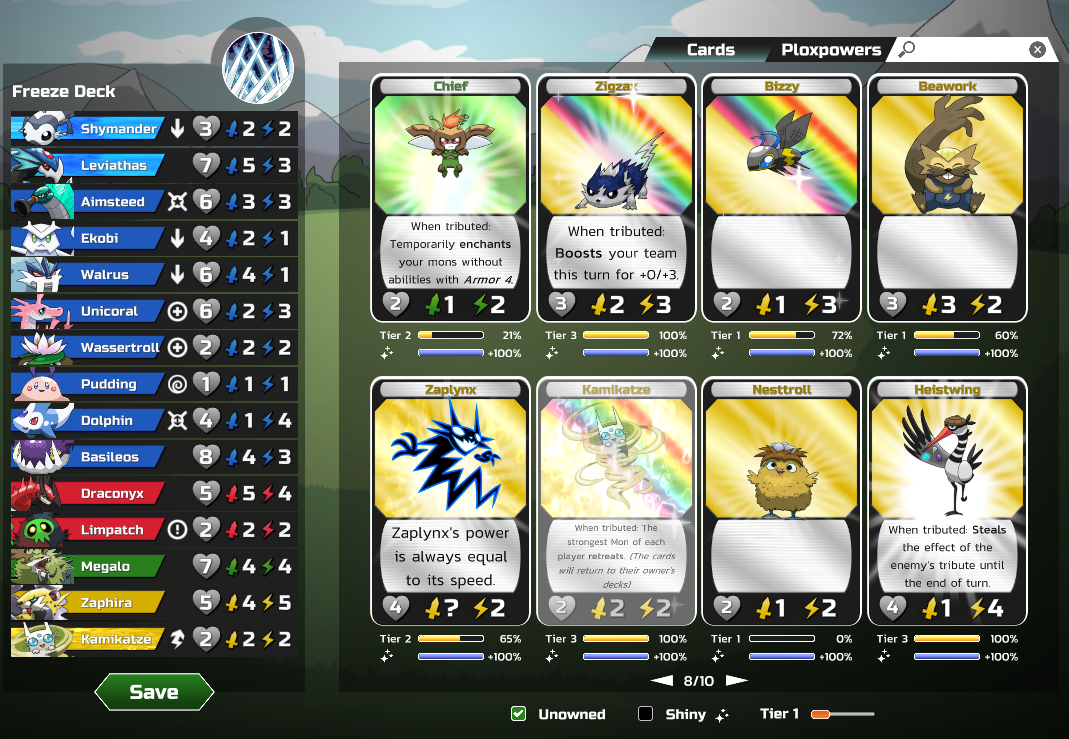 Reworking the ingame-appearance of monsters to match the new card design. Also we reworked the display of status conditions like poison on monsters since the old solution was not fitting anymore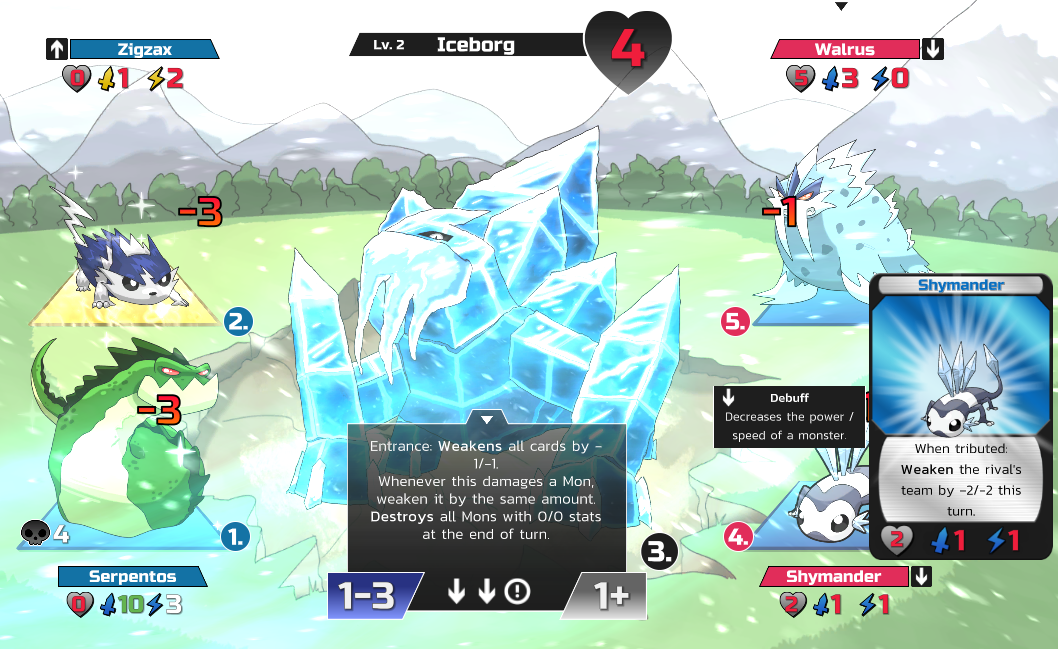 The next tasks will be the rework of the boss ingame so it fits the new style of the monsters. Also after this we will improve the visibility of the turn order by adding a new designated area for this on the game screen ( #dev-media also contains some little teaser for this). Moreover this together with this two tasks we will improve the visibility of the tribute-mercy-system so that it is more clear, which monsters the boss will attack and how much damage he will deal.At lot of changes are already done and many more changes are in queue. We are really excited to see the changes in action and how they improve the game-feeling for you.
Animation tests continue
Also in unrelated news, here is another animation test for one of our monsters:
Thanks for staying by, stay safe.


We added a new Patreon Tier!
Every little bit helps us out! If you want to become our patreon and directly support Ploxmons, visit Patreon.com. Your support means everything to us and motivates us to reach the final release. We have 4 patreon tiers currently, each with different rewards.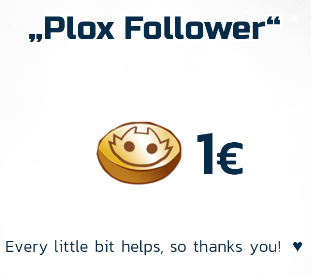 Where to find us

Join us on our Discord community to get even more insights about the project and to chat with us and the plox community! Our Discord members have acces to playtest the game occasionally.
We also have fun mini games there with our very own "PloxBot"!