This is a great day for us, our very first developer log for our casual homeless mastery game, where it's all about survival, exploration, and exploiting societal systems to master the homeless lifestyle. Thank you for joining us on this exciting journey!
The Start of A Journey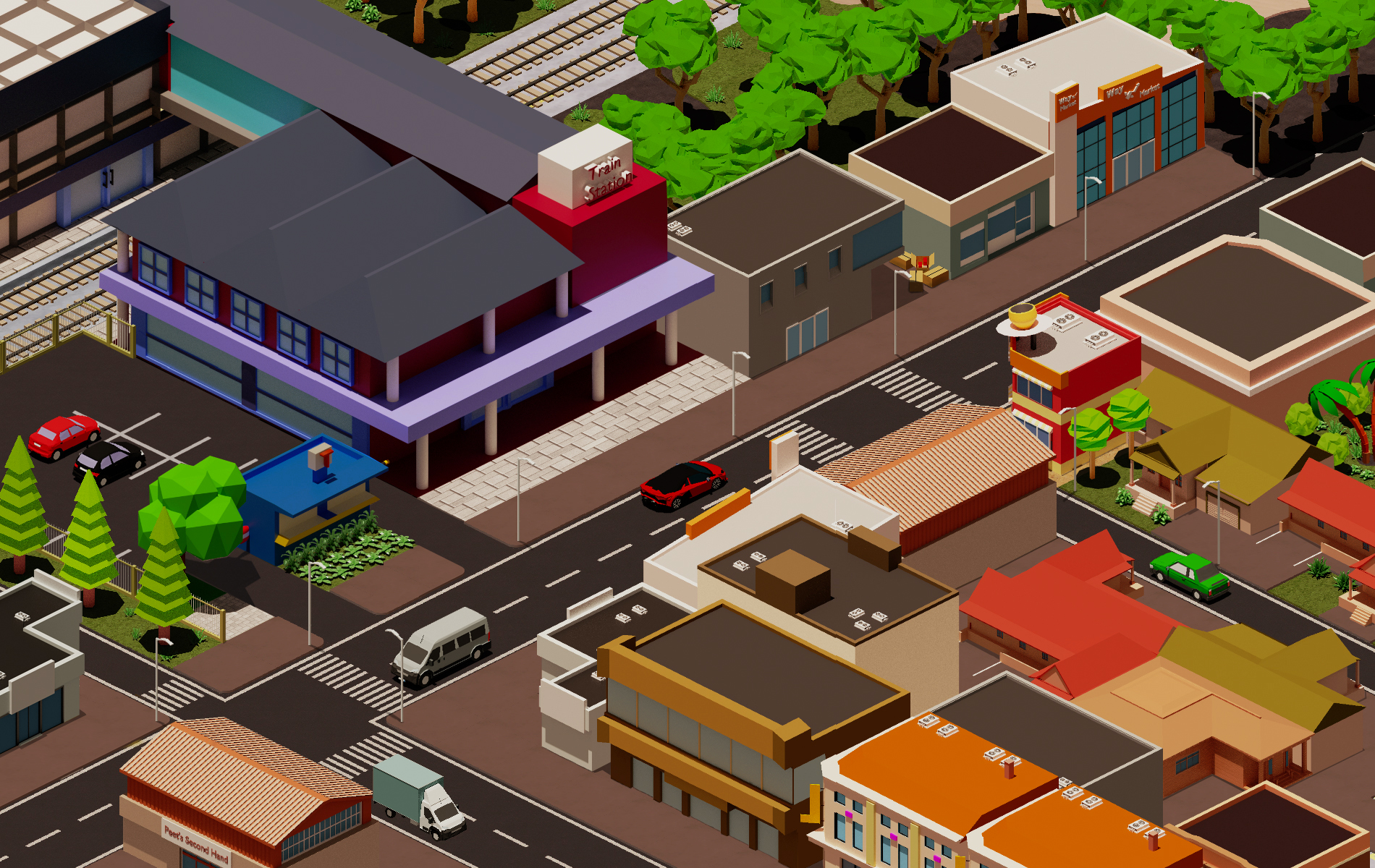 There will still be many improvements and additions to come, but this is the starting point of the game, where you will first be introduced to the island town of Blessland. The Train Station!
Just A Few Weeks Apart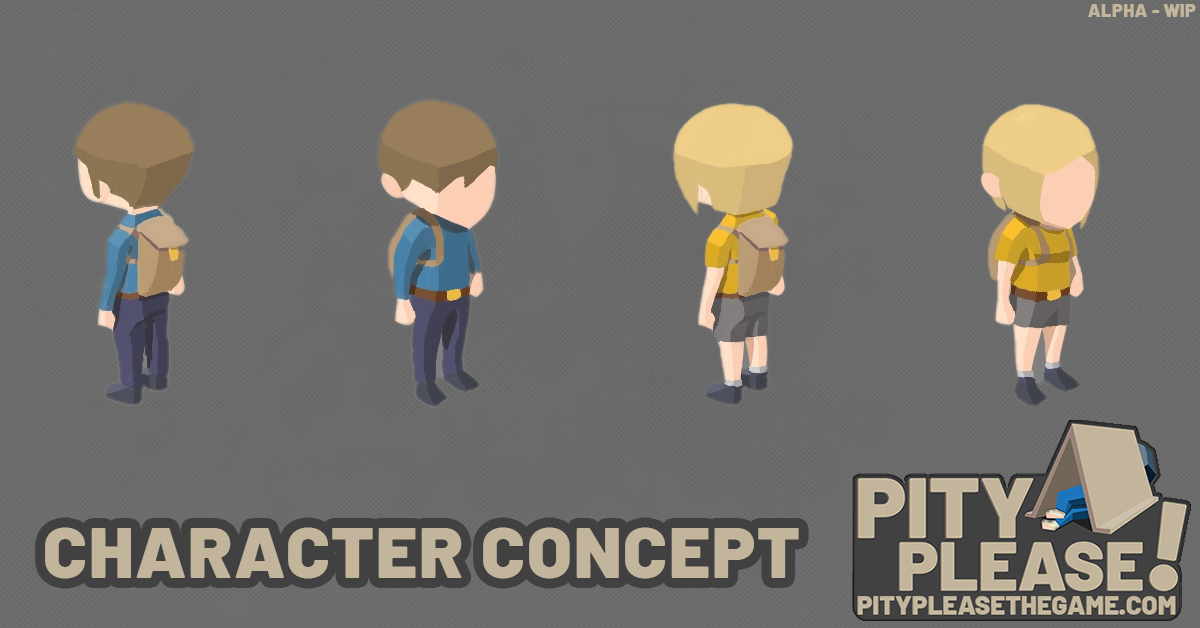 When you arrive at the train station, you will not yet be homeless. This is your character in that fresh, doe-eyed state. How innocent.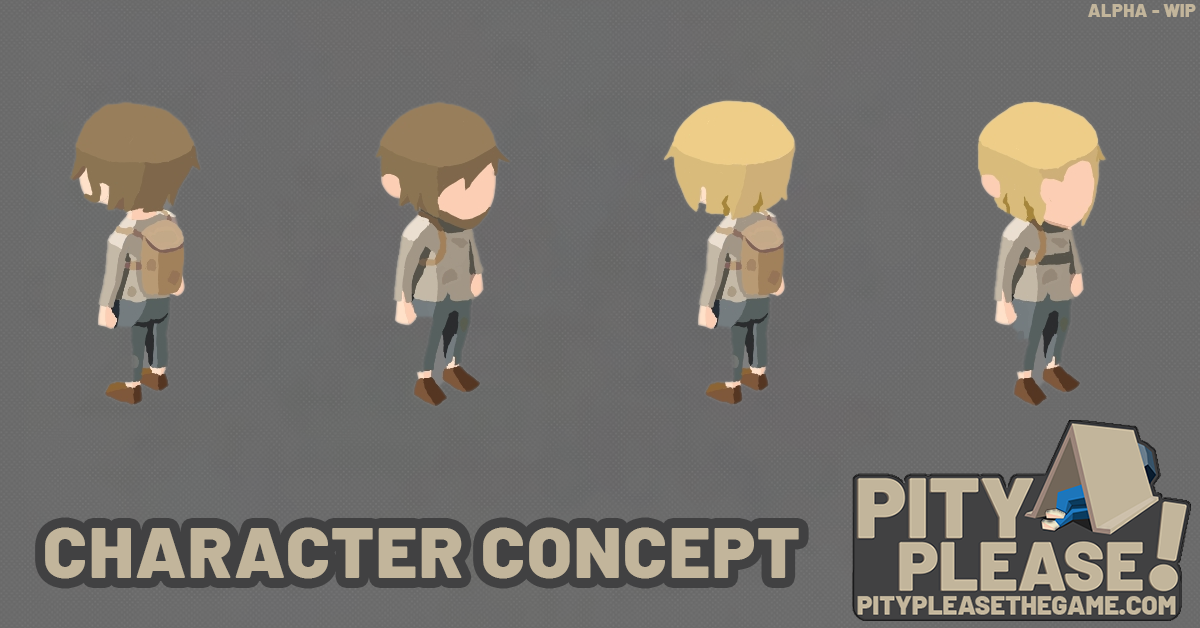 Once you've spent a few weeks without a roof over your head, you might not be looking so fresh, and depending on what you've had to go through to survive, you will be anything but innocent!
The First Test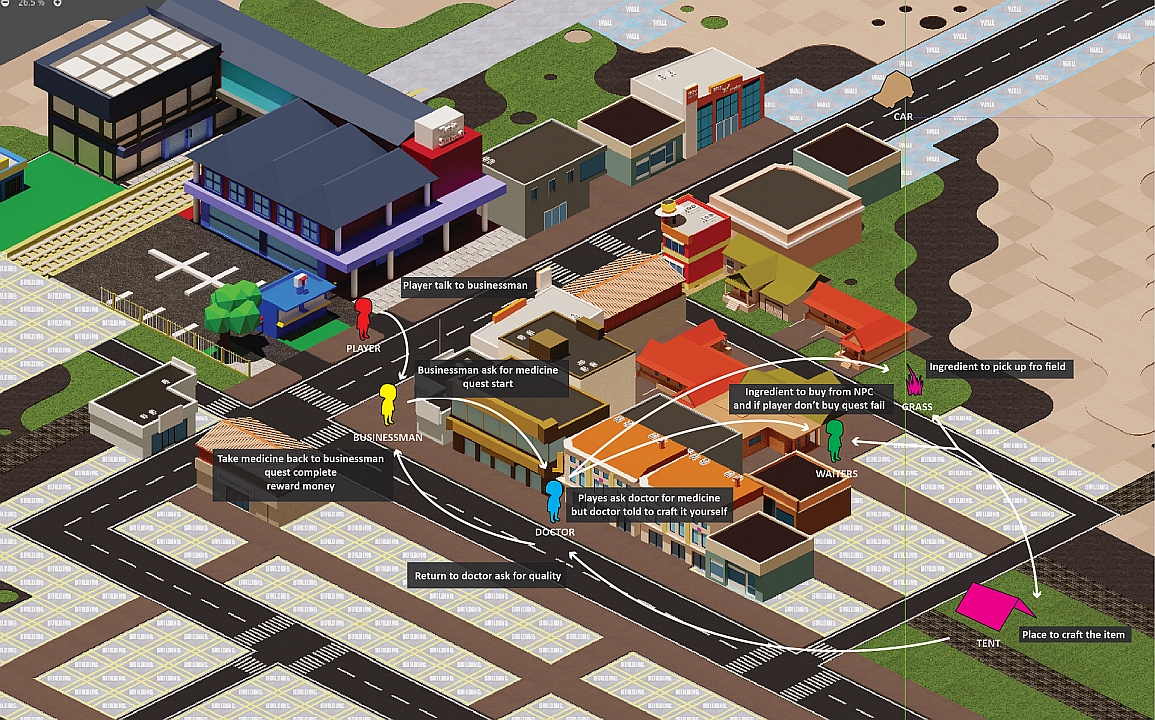 We've got a lot of systems coded, but now we need to test them out. Here's our first ever test, and you're with us for it!
Things that we will be testing:
UI & Camera
Player movement & gestures (stand, walking, explaining, hold item)
Building collisions (character cannot move through buildings), Building shadows (character & car become darker when going through shadows), building transparency (when character moves behind it)
Traffic (Cars follow the road, car stop when player stand/walk on front of it, car do not hit each other).
NPC (Dialogue, quest trigger, collision, shop, items)
Player Actions (give, take, shop, craft item, interact with item)
Quest triggers (start, requirement, canceled, completed, failure, timer)
Until Devlog Number Two!
Thank you for reading our very first developer log! We're really happy to have you here, and we are excited to bring you Pity Please! Devlog #2! You're great!

If you want to see more, be sure to follow us on Twitter @pitypleasegame