Hello all!
It's been a long time since we last posted an update. This post will be about what we have been up to and what our plans for Last Message are.
Back in September and October we worked hard in our spare time separately from our main jobs to get the demo working, playable and most importantly bug free for the Steam Games Festival. After the release we were able to observe how the game was taken by the community and how it was played. Overall the reaction of the demo ranged from average to positive which really made us feel like all our hard work really paid off!
Although we were still inspired to continue working on the game to take it to it's final version, we still have a lot of work to do. That being said - we were also very fatigued by the amount of pressure we went through with the lead also planning his wedding!. So knowing this along with the current pandemic going on in the world we had to step back from development and take a breather in order to give the game the attention that we all believe it deserves in order to be finished.
Over the downtime we have been able to think about how we can improve the game for people that have not yet played it as well as how people can enjoy the game afterwards. This includes small prompts, fixes and UI changes to help guide a user or provide information.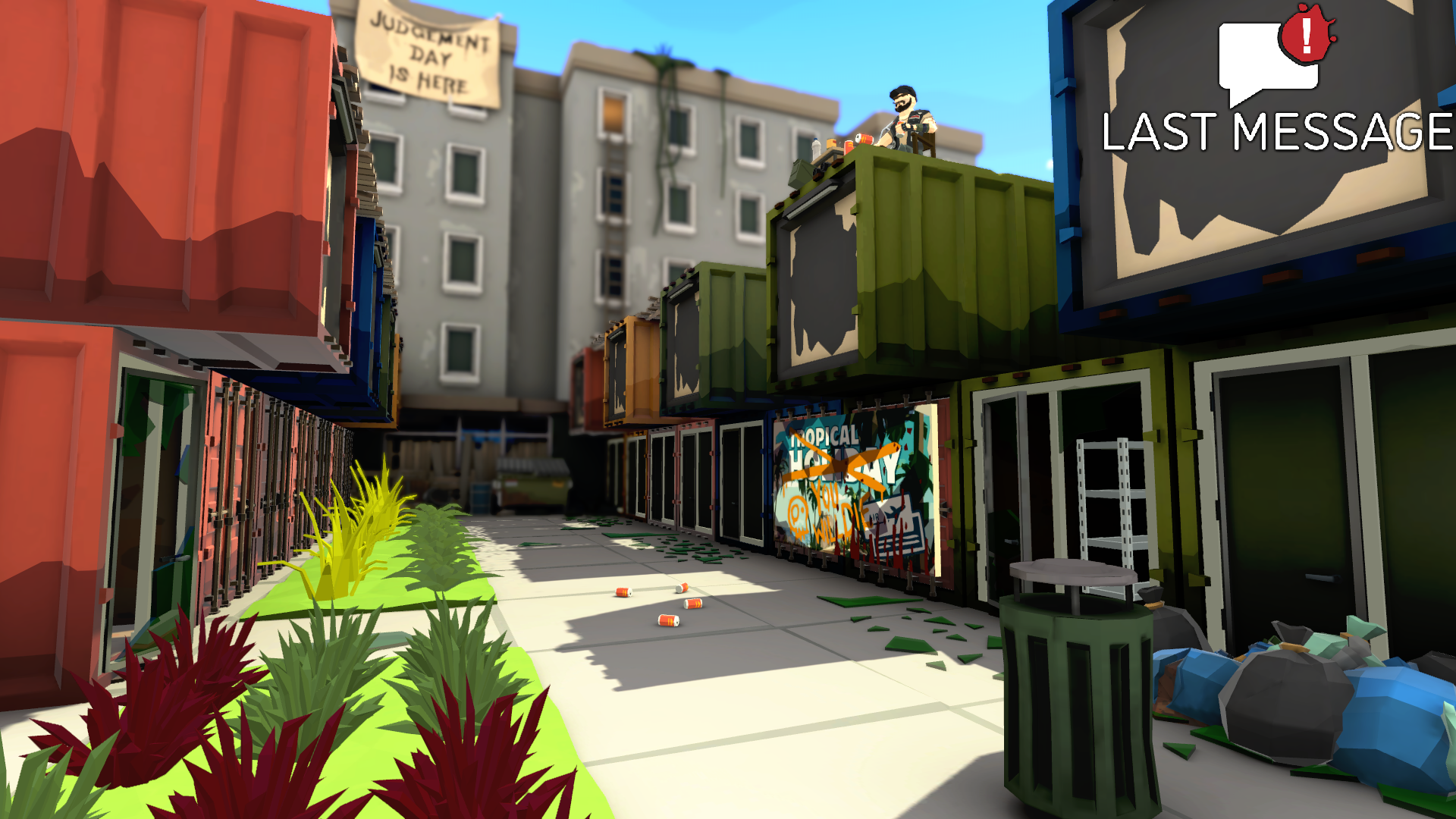 One idea ideas is to add images when chatting with people on Yak to make it a bit more interesting to use rather than walls and walls of text. Of course these images take a long time to make and with a small team it's unlikely we will to able to make many in the timespan we have given ourselves; but so far we feel it helps the world feel more alive and the game more interesting for those watching lets plays.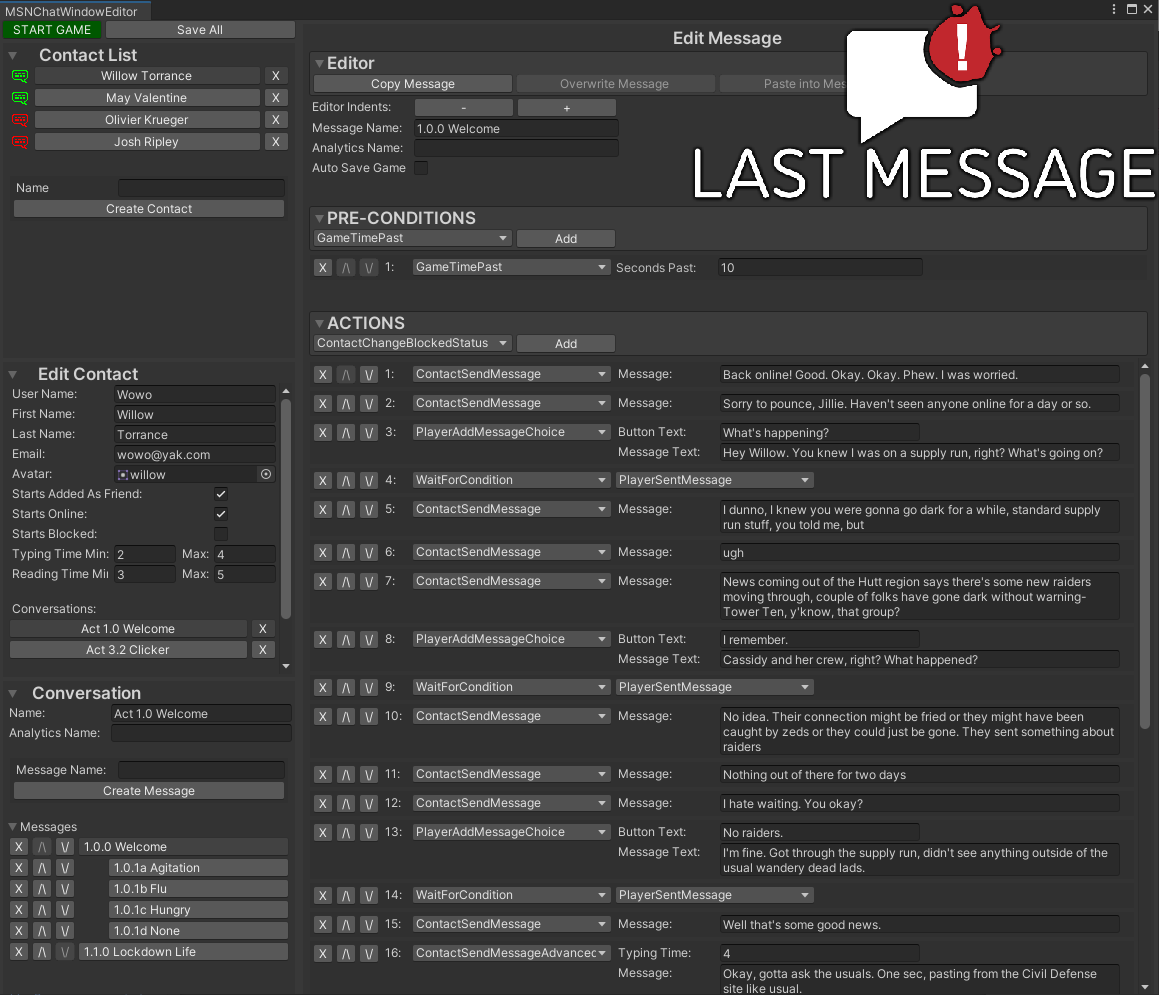 Early on into development we had a writer join us that helped us flesh out a story draft and managed to come up with many great ideas to help get the message of the game across. Unfortunately they worked with tools that we did not support making it difficult for them to implement their ideas into the game.
So over the downtime we experimented with a way to add mod support and exporting of the chat logs into a form that other programs can then import, edit and export the story in a way that writers best work in. Although it's unlikely this system will get into the game but it did allow us to experiment with a mod support system that allows someone to edit images and text files of the game (chats, desktop, emails... etc) and make their own story to be put up on the steam workshop.


Now that we have had time to relax and had time to continue our learning in other forms without stress - we are now ready to pick the game back up!
What we previously learned is it's extremely important to have a playable version of the game for the team to get an idea of what all the design and planning has been about up until this point. So our first plan is to get the last part of the game playable by the end of March. This will give us a good idea of how it all plays out, what we need to change over the rest of the development cycle and how much more work will be required to have an enjoyable experience that we are also happy with.


We will be bringing back monthly updates to help you all stay in touch with what we are doing.


In the mean time check out our social links!
Discord: Discord.gg
Facebook: Facebook.com
Cheers,
The team at JamesGames