PANTROPY DEVBLOG 2
Hi Guys. Here´s what we´ve been up to the last week :
Tyson has finished the personal drone concept. It will be like a pet. Following you around, assisting and guarding you. It will also have a small inventory so you can store items and ressources inside of it. Vasya has already finished the coding part of it. We will test it later this week and will add a feature that allows you to remote control the drones.
Tyson has also finished a few other raw sketches of the base turret, the industrial laser furnace and started working on elevator ideas.


Julian has been busy working on the building systems bug list. We will have another multiplayer test today to see if there are still any major issues. The building demo is almost done!
We have upgraded a few UI parts based on the new designs Sasa made.
We also setup a CDN at cachefly to ensure proper downloadrates for the upcoming demo no matter how many of you will download it at the same time. It was a really good decision. We went from 1 hour download/install time to less than 10 minutes. Our previous server was pretty slow.


Osman has finished more building parts. There are only a few left. We will make a huge texture atlas afterwards to allow proper batching inside of Unity.
Julian will also add back our own batching system once all parts are done and implemented.
Dmitry has finished the drop ship and is working on the artillery mech and the giant mech boss.
He has also been working on some ore node models so we can test the mining system by the weekend.
Jim has finally finished the latest creature model. Vinod will take care about the animations this week.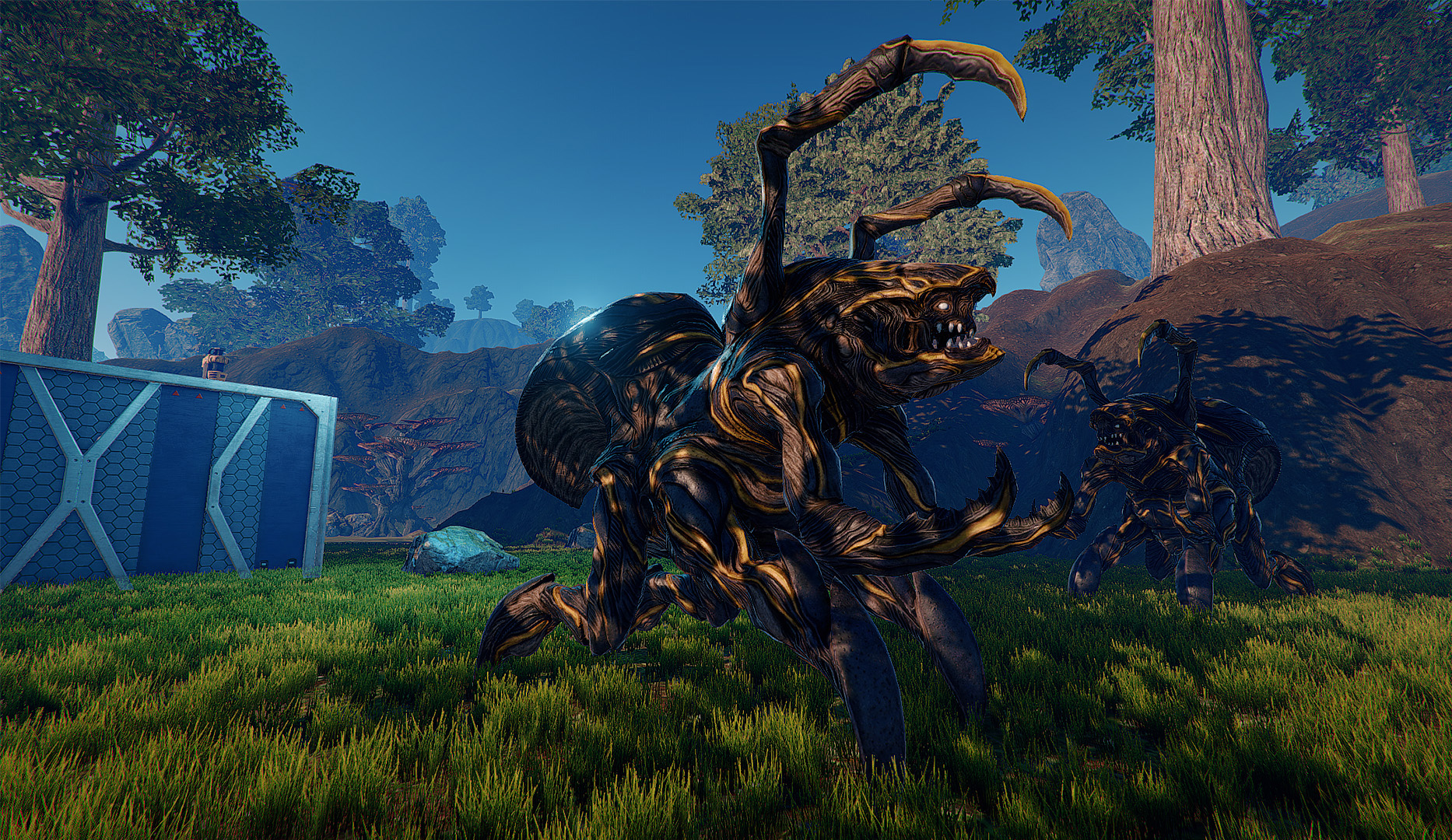 Our partner Dynamedion has delivered a first bunch of nice creature sounds. Can´t wait to get back to the mob system to try these out. But the demo comes first!


I have been evaluating the update of our terrain system and played around with some shaders for the drop ship and latest creature model. I also worked out some new conceptual gate models wich are 2x and 3x the size of the current gate. Guess why we need bigger gates :) I spent the rest of the week to get into the whole CDN thing.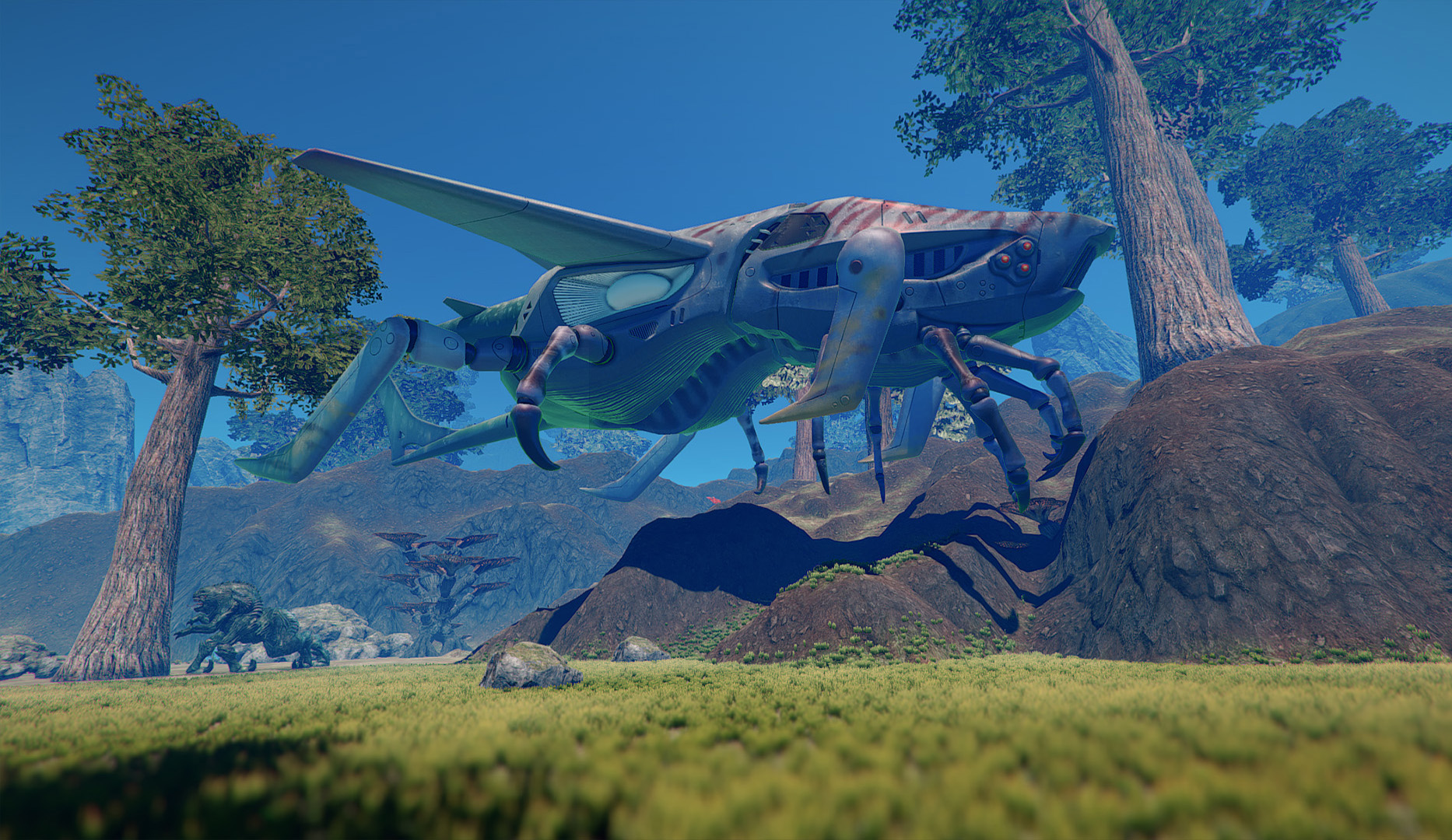 Sebastian Kaulitzki