Welcome back sewer explorers to Overflo Game development log 4.

We took a year hiatus while we were cleaning up the bathroom from all the explosive fun we've been having. Now it's time to continue the trek to greatness for our hero, John.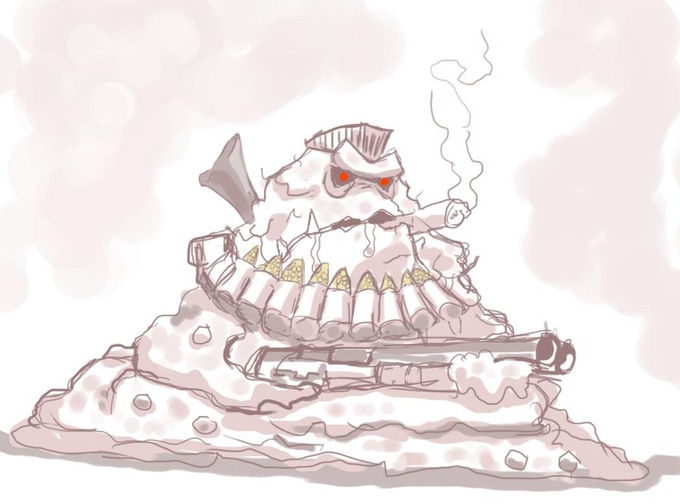 This year, we've been focusing on giving Overflo Game more substance, humor and ambiance. We've hired several new voice actors and creative directors.
Take a listen to the blooper reel from our hero's voice talent, and he's good; (Shout out to little mike)
As you can see, little mike embodies everything that makes up the fabric of John, our hero. You're going to have to see the Kickstarter trailer coming soon, for more...
you don't have to wait for the teaser atleast!
John is looking for a comeback, and It's going to be difficult because there's a new contender in the town of Overflo, and he bets you're about to have a sh*tty day.
With that being said, we introduce you to Turdinator again! He will be a reoccuring boss figure in Overflo Game, and you will have several chances to put an end to his bull sh*t.
Turdinator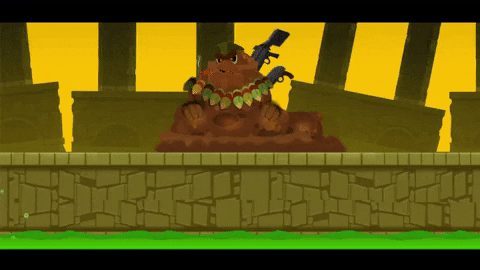 Cool huh?
Now on to gameplay improvements, we've made John more reactive in his movement, we wanted to distill gameplay mechanics from other great games, and we think we're getting close.
Gory death to our friend, John
As you can see, we've been hard at work for the past month. We love making this game, but ran out of funds, which is why we will be starting a Kickstarter soon for the game! We've already submitted the game to steam, which is pending.
We will need YOUR support to make our dream come true, and bring Overflo Game to life, please subscribe to / follow this game on indiedb, and visit our twitter page at Twitter.com
With your help, we can flush this log! More next week to come.
Also, visit our new website at Overflogame.com