Well we promised in the last update that this one would be a big one. But funnily enough, although it is, it won't have any of the stuff we'd planned to include in that big update. Last weekend the team decided it was time we showed the public which ships we had, whether they are work in progress or not (until then we'd only showed off ships that were finished or at least looked finished). The stuff we had planned to show you in this update will appear in a later one (which gives us more time for polishing) and instead we'll take you on a tour of the current Diaspora fleet instead.
Obviously we're not going to reveal every single ship we have, some stuff will have to be kept a secret. But here's a nice selection of the ships we have in various stages of completion.
Colonial Viper MK II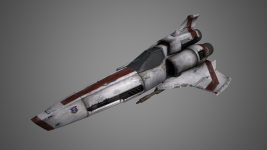 Colonial Viper MK VIIe - You won't have seen this one in the show. It's a heavier version of the VII designed for strike missions.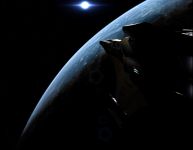 Colonial Adder Training Craft - Another non-canon design. Paper thin armour but highly manoeuvrable. Good for teaching nuggets how to fly a real viper.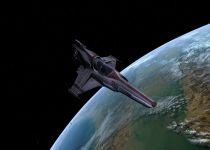 Colonial Blackbird - The only model on this list which isn't exclusive to Diaspora. Used with the permission of it's creator WeatherOp.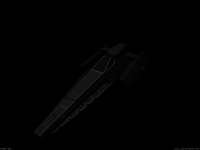 Cylon Raider (Season 4 Variant) - Our model of the mini-series raider is almost done too. We're using this one as a stand in till then anyway.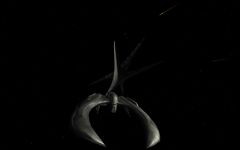 Colonial Training Drone - Target practice for nuggets while they learn the ropes. The drone was the Colonials impression of what a modern Cylon fighter might be like.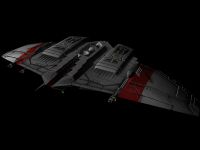 Battlestar Valkyrie - Still a WIP. Model is likely to be the final version but we're still improving the textures.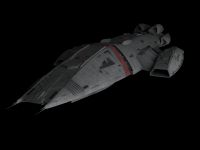 Colonial Bolitho - A small warship designed for escort missions.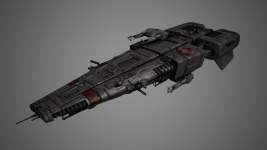 Cylon Basestar - Very much a WIP. Both model and textures are just placeholders which were made in a couple of days in order to give the mission designers something to work with.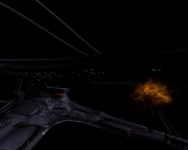 Armistice Station - Although you'll probably only see it in bits!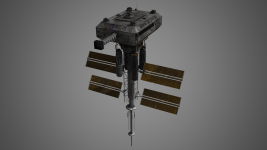 Many of those ships will be in Release 1 - Shattered Armistice along with a few others which we haven't shown you yet. The rest probably won't be finished in time and will be in Release 2 or later.